Field Trip to NECC's Lawrence Campus
On January 6, 2016, the Sports Medicine and Public Safety class took a field trip to the Lawrence campus of Northern Essex Community College.  One of the campuses in Lawrence is the Dr. Ibrahim El-Hefni Health and Technology Center.  This is the campus that one would have to go to if he/she were studying a health major.  NECC has over 20 programs to offer in the health fields, which would receive a certificate or an associate degree.
When we first arrived to the campus, the two classes were split up into two different groups.  The sports medicine class and the public safety class each went their own ways.  As for me, I was apart of neither.  I was invited on the field trip by Ms. Gisonno because she knew my interest for nursing.  I ended up with the sports medicine class.
The first stop we did was the paramedic and EMT class.  There was a real ambulance in the building (which was actually there before the building, and then the building was built around it).  We learned a lot of information that is taught in the paramedic class.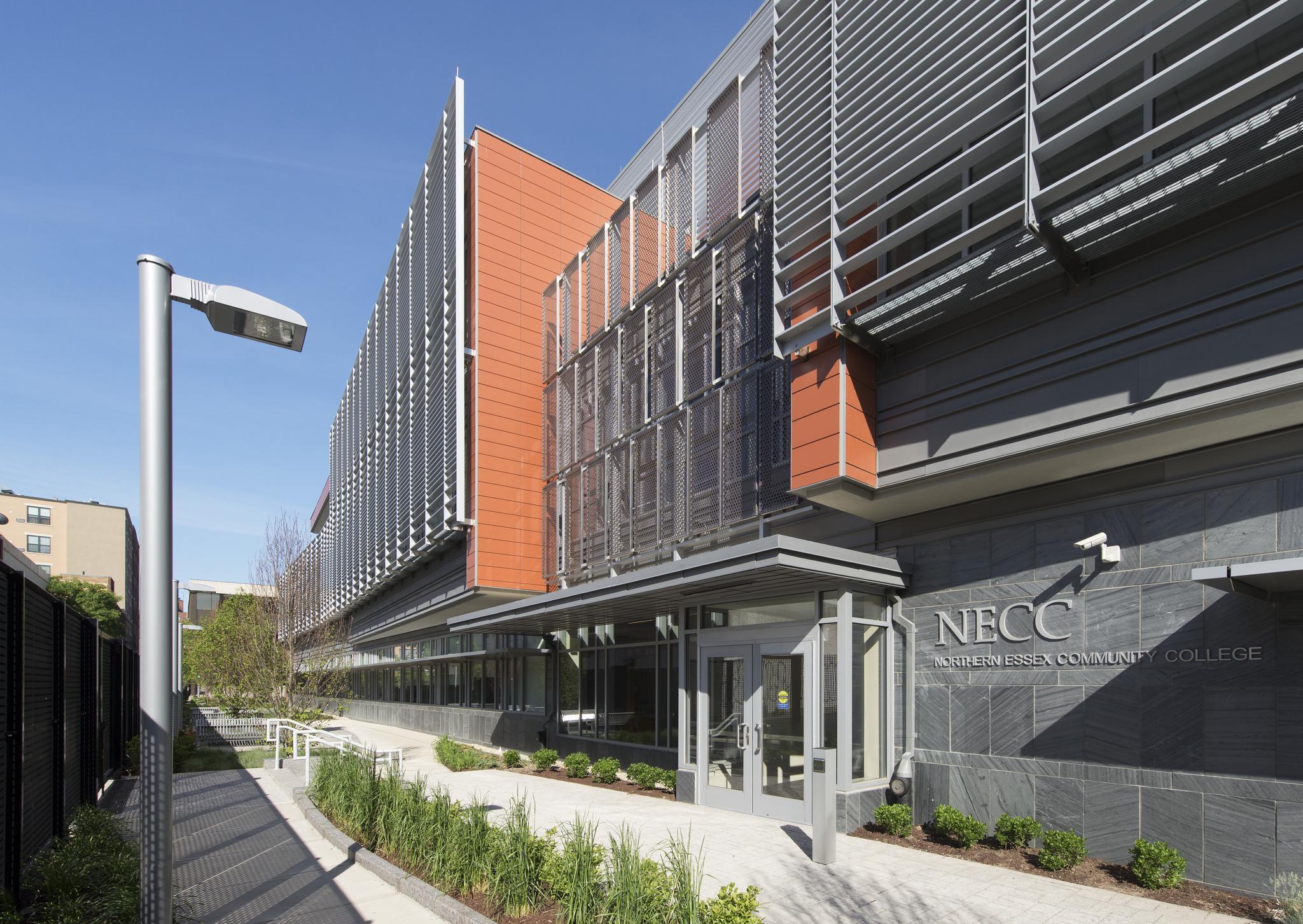 From there, we made our way around the whole campus, exploring other different programs, such as nursing, medical assistant, sleep technologist, respiratory care, medical laboratory technology, and much more.  We later went to the iHealth building, which has other opportunities there as well.  NECC also has contracts with other colleges, such as Regis College.  For example, if I go to NECC for nursing and receive my associate degree, instead of transferring to a different school, I could continue my education right at NECC with Regis College and get my bachelors degree without even having to leave the area.
The health programs that NECC has are absolutely amazing, and have a lot of advantages compared to some other schools.  The NECC El-Hefni building is brand new, not even two years old.  Everything in it is new, and is over millions of dollars worth of technology.  Students in the health field have the ability to use hands on tools with mannequins, which are the closest thing to a human being.  The mannequins at NECC are simulated systems, therefore they can do almost anything a human can do.  For example, there is even a mannequin that can give birth!
And not only is NECC a great opportunity for an amazing learning experience, it also is a great save with money.  One can go to NECC for two years and then easily do a Mass Transfer and continue their education further down the road.  This field trip gave me and plenty of others a lot of insight, and personally I'm looking forward to continuing my education at NECC for nursing.
Leave a Comment