Teachers on Plagiarism and Online Sources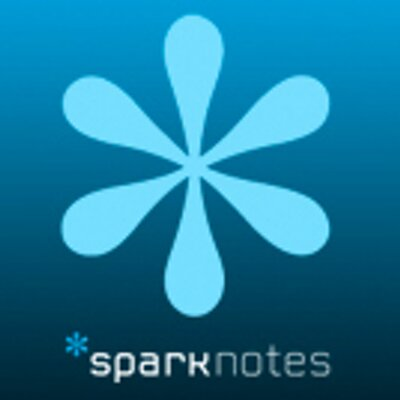 Many students see no problem with using Sparknotes or other online sources. But do teachers?
Surprisingly, many teachers think that there are situations in which the use of online sources such as Sparknotes, Shmoop, Cliffnotes, eNotes, etc. is justified.
Pentucket English teachers Mrs. Lynch, Mrs. Stekl, Mr. Ruland, Mrs. Treado, and Mrs. Ducolon unanimously agree that using online sources for plot clarification is okay, although it should not be necessary most of the time.
Mrs. Stekl says, "I think there are some students who go to Sparknotes with already a great understanding of the literature and seek to further that understanding. So, if you're going to sites like Sparknotes, Cliffnotes, Shmoop, or whatever it may be to add to your understanding, I think that that can be okay."
Mrs. Lynch says that online sources can be useful and helpful as review once a person has already read a book, but using it for other reasons does not develop skills and therefore should not be used. She explains that it is okay "as long as a person has done her best before she looks at online sources."
On the other hand, there are certain situations in which teachers do find the use of online sources frustrating.
Mrs. Lynch says that students using online sources is aggravating because, "My job in teaching literature is to help you look at anything, whether it be something that's posted online or not. There's so much stuff that's not in Sparknotes that you have to be able to look at and understand and if you're not doing that practice with the books that I'm giving you then you're not learning those skills. That's what bothers me."
Teachers agree that the benefits of English class are lost in translation when students use online sources.
Mrs. Treado also states that looking things up on Sparknotes "shouldn't really be necessary." Some students are reliant on these sources because they want to find allusions or metaphors in books quickly instead of putting in the time and effort to do it themselves.
Teachers thinks that the cons of using online sources greatly outweigh the pros. "Instead of learning strategies to read better and become a better learner," says Mr. Ruland, "it's just 'Oh I'll take a shortcut and someone will tell me what happened.'"
Ruland's main concern is that people won't get enough out of their English classes. He says that taking an easier route isn't what English class is for: "Taking the easy way out, that's not really why we're here."
He adds that he believes the current generation has become too accustomed to being able to find answers quickly because English class is focused on the development of ideas. He claims, "It's not the same as googling something for an answer quickly; it's different. We need to teach that in less of a person to person basis and more on a school wide basis."
Mrs. Treado agrees that the use of online source usage is mainly a turn off because students are taking "someone else's ideas" whereas "the English department is striving to have students think, have opinions, come to conclusions […] and not always worry about if they are right or wrong."
She claims that teachers aren't looking for students to find answers online; they'd rather hear "what the students think about a work of literature themselves."
Mrs. Stekl says, "the tricky thing about Sparknotes is that so many students depend on them as a way to escape doing the reading or as a way to gain an understanding of the text that they're not willing to try to get to on their own. So, it becomes a kind of easy way out."
When asked how many people use online sources and under what circumstances, all teachers agreed that honors students use them more. Many seem to think this because while honors students want to be right, CP students don't seem care if they get something wrong.
Most teachers also said that all in all, about 50% of students probably use online resources on a relatively regular basis, if not more.
Mrs. Stekl adds that she is not sure about how many of her students use online resources because everybody knows sites like that, so there are always going to be people who use them.
But with this many students using these sources, another questions arises: how many students are actually caught using ideas that are not their own?
Mrs. Lynch says that per assignment, she catches about 2-3 people each time. "But, once I catch people the first couple times," she says, "it goes down. […] People know I'm going to catch them and that I'm going to hold them accountable and it goes down."
Mrs. Stekl catches people cheating "almost every essay assignment." She says that "There is at least one person who uses a resource that is not the book, which is really too bad. I think that in a lot of those cases it is okay to look at it, but if you're trying to use it as your own words, your own ideas, then I have problems."
The amount of people Mrs. Treado claims she actually catches cheating is most likely only a fraction of the total population because she does not look over every assignment in detail.
Although plagiarizing from an online source is obviously wrong, teachers think that plagiarizing from another student is just as bad or even worse.
Mrs. Lynch says, "They're both morally as bad. What makes it more difficult with the student to student is there are often times where the first student didn't know, so then there is the betrayal on top on the academic dishonesty. In that sense, plagiarizing from a student is worse."
Though plagiarising from an online source is frowned upon, taking ideas from another student, in Mr. Ruland's opinion, is much worse: "Not only are they hurting themselves, they are putting someone else in a bad position. It is difficult to say no to a friend, […] but students often end up taking more than they claim to be taking."
Mrs. Stekl thinks that plagiarization in any form, whether from online or from another student, is wrong. "They both show a lack of respect for the author in an attempt to take the easier way out. So, in that way they are equally bad."
The general accord on why teachers think students are so reliant on online sources is pretty clear:  it is most likely due to laziness.
Mr. Ruland also states that "People don't feel comfortable putting something out there that might be wrong." Instead of coming up with their own ideas, students are lead to plagiarize others´ work, something all teachers are against.
Mr. Ruland thinks that an especially big issue that needs to be addressed is how students believe using Sparknotes as a substitution for doing actual work is as justified as looking up a simple fact online. People must realize that the point of high school English class is to teach students how to form their own ideas, not to copy someone else's.
If Mrs. Lynch could say one thing to students who plagiarize, it would be: "Think for yourselves! You are able to do it, and you don't have to be perfect […] or have the 'right' answer. Work on your own and it will be fine."
Mrs. Stekl says to students, "Don't let it replace your ideas about a book and don't let it replace those rich discussions you will have with your class. Don't take it as the end all be all as to what there is to say about that piece of literature. And, if you are going to use them, give them credit!"
So, the general consensus seems to be that using online sources such as Sparknotes is okay for plot clarification to further understanding once a person has already read the book. However, it is not a substitute for reading the book or for writing one's own essay. Reading the book is the best pathway to success.
Pentucket High School is adamant in their intolerance of plagiarism, so one thing is very clear: it is never okay to use other sources for essays or other assignments that are supposed to be composed of solely one student's ideas. The point of English class in high school is to to teach students how to analyze works of literature themselves.
Mr. Ruland adds, "If you want to be a chef, you don't go out and buy some pre-made brownies and say 'Look what I made.' That would be stupid. Why would you waste your time?"
So, are you going to add your unique flavor to your essays, or will you use the mediocre ideas that are not your own found on online sources?
View Comments (2)