Poetry Out Loud Competition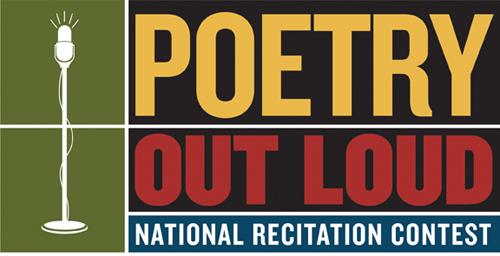 Who will be the winning poetry reader this Friday?
During this week, all Pentucket students have the opportunity to participate in a school wide Poetry Out Loud competition. In fact, most English classes are requiring students to memorize a poem of their choosing to present to their English class tomorrow.
Today, participating students recited their poem out loud to their English class. Tomorrow, an elected winner from each English class will go on to compete against finalists from their respective class period. On Friday, a finalist from each class period will compete in front of an audience during fifth period, and a winner will be selected.
English expert Ms. Cromwell comments, "For an entire school community to participate in one project is a pretty great concept. This competition includes everyone, all abilities and all grades."
Although Pentucket is not officially competing in the National Poetry Out Loud competition, the winner will be awarded a $50 gift card. However, next year, teachers hope to have Pentucket poetry readers compete nationally for the grand prize: $20,000!
"We are developing the event this year. Next year, we plan on officially entering the national Poetry Out Loud contest," elaborates Ms. Cromwell.
Although the memorization aspect of the project frightens some students, English teachers believe that students give a more engaging poetry reading when they have memorized the poem, rather than reading it from a piece of paper. "There's something about learning anything, a poem, song, recipe, by heart. It's a bit old school, but new school too," says Ms. Cromwell.
So far, English teachers have been blown away by the poetry readings given by students today. "Some students really had spent time, not just memorizing, but adding a dramatic effect to their poem. Those were the ones that were really powerful to watch," says another English teacher, Mrs. Ducolon.
The purpose of the competition, according to Poetry Out Loud's official website, is to "help students master public speaking skills, build self-confidence, and learn about their literary heritage."
"Reading anything out loud is beneficial. It encompasses the physical in a way reading silently doesn't. It reached out to others. It's social!" elaborates Ms. Cromwell.
Stay tuned to see who the big winner will be this Friday!
View Comments(1)