The Cons of High School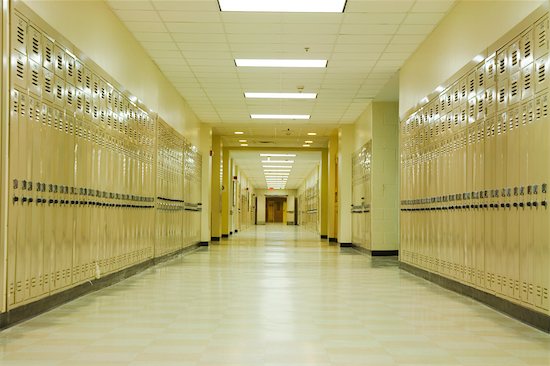 I know that you all have seen the movies. The ones that follow the lives of teenage girls and boys and depict high school as "the best four years of your life." Growing up we are taught that high school is fun and carefree, that the drama is only petty and irrelevant, and at the end of the day everything turns out to be alright again. These poor, naive middle school children walk into their freshman year supposedly ready to take on high school, only to find that they are dangerously unprepared. High school is not always full of sunshine and rainbows; it is overflowing with betrayal and disappointment.
So here are the reasons why high school is not all that it's cracked up to be:

Too much homework

Waking up early

The cliques

Drama

Mean girls

Being expected to do schoolwork during the day on no sleep because you have to stay up all night to do schoolwork.

Boys. Boys. Boys.

Bullying/Cyberbullying

Peer pressure

People are mean

High expectations

Mean teachers

Fights with friends

Being there…

School lunches

Junior year (SO MUCH WORK!!!)

When people park in your spot

Mid terms

Finals

Group projects

Dress code

Schedule changes

AP Exams

SATs

Bad grades

Maintaining your GPA

Walking in the halls

Writing essays

No recess!!

Short lunches
(This list is made up from comments from multiple Pentucket Students, some being Chiara Campanella, Jessica Castonguay, Danny Dicamillo, Sami Jones, Isabelle Lake, and Sami Jones).

After asking the interviewed students to go into further detail about the negative aspects of high school, they had much to say about their own experiences throughout the years. Pentucket Junior Sami Jones states, "The worst thing about high school is the fact that we are judged on our ability to obey rather than our actual knowledge. We are graded on our work ethic rather than what is actually on our mind." Pentucket Junior Isabelle Lake also says, "Drama is probably the worst part of high school in my opinion." As you can see, there are many downfalls to being a high school, which is why most teenagers are not happy about going to school.
Leave a Comment