The Superintendent's Art Gallery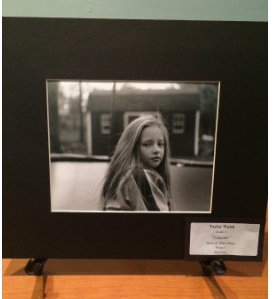 The Superintendent's office at Pentucket Regional Middle School now showcases students' photography pieces from grades 9-12. The students' artwork is on display throughout the administrative offices to acknowledge the efforts of the students in the art department throughout the district.
Dr. Mulqueen, the Superintendent, described the offices when he first got to the district as "an   industrial model for secretarial and administrative work." This setup was not the environment he wanted for the offices, so he decided to focus on the students' learning and reflect their great work.
The gallery has an open house every three months, and the upcoming open house is on September 29th.
"The gallery that we have is an opportunity for students to show their work and for parents to see it, and for us to acknowledge it," said Dr. Mulqueen.
The artwork rotates regularly, substituting artwork from across the district. The types of artwork in the gallery can vary from elementary watercolor art, to sculptures and oil paintings contributed from the high school.
According to Dr. Mulqueen there is a "regular rotation and it's not determined by me; it's determined by the teachers, and Mrs. Nadeau, who is our coordinator for the arts. She's a big influence on the kinds of things that come through, but the teachers at the schools are the ones that really drive, you know, what we have on for the show."
Mrs. Naffah, the administrative assistant to the superintendent said, "We're very proud to have the artwork in here so we would invite them in so that they can see the whole thing together." This art gallery is a chance to interconnect all schools in the district through works of art.