How to Survive Freshman Year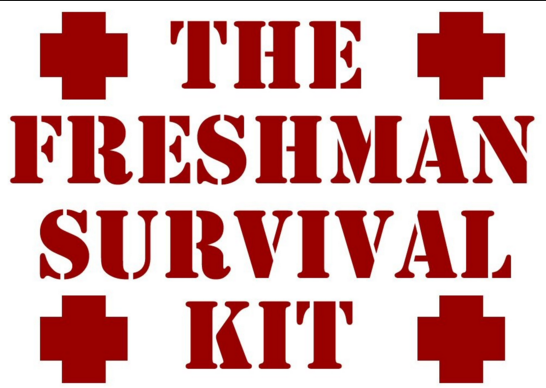 Freshman year can be a tough time for any student. Students are in an unfamiliar area and are surrounded by intimidating upperclassmen and teachers they may not know. Freshman year can place increased amounts of stress on the students, which can poorly affect their grades and attitudes. In order to have a successful school year, students must learn to overcome this stress.  
A good way to avoid stress freshman year is to stay organized. Students should "find a system that works for them," says Mr. Bixby, a teacher at Pentucket Regional High School. Organization tools that work for one student might not work for another, so it is important that one finds something that works specifically for them.
High school is a great opportunity to make friends of all ages. One has no need to be afraid of upperclassmen, and should take the chance to befriend some of them. Keep in mind they were once in the same position and know exactly what you are going through.
Students entering freshman year will face a more difficult workload than they had in the past. It is important for one to keep up with this workload during their transition to high school. Sports leave students with even less time to focus on school work.
In order to stay on track with their work, freshman must learn to manage their time. A good way to do this is to break up homework over several nights. If you are aware that you will be getting home late some days during the week it may be smart to finish projects on days you have more free time.
Vanessa Vivilecchia, a sophomore at Pentucket Regional High School, says, "freshman year, I tried my best to stay organized and made sure to always write down my work." Vanessa prioritized her assignments by due date in order to complete all of it on time. She also planned out projects in advance to help stay ahead. Another tip Vivilecchia has is to avoid procrastinating. Although it may be difficult, it will help eliminate stress throughout the year.
Even the best students face challenges freshman year. In order to succeed they must power through difficult times. During freshman year, you are building the base of your high school career. Always do your best, but do not over stress things. High school is important, but it is also short and should be enjoyed.