The Scoop on your Foreign Travel Options at Pentucket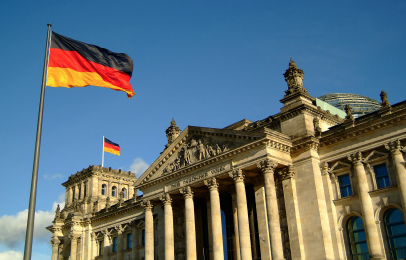 Last year, word went around Pentucket Regional High School that the German trip had been cancelled. Many students were outraged by this news, but no one really knew the details. The Pentucket Profile decided to find out what was up with the foreign travel options at Pentucket, or if there even were any.
The Pentucket Profile recently spoke with guidance counselor and International and National Education Advisor, Mrs. Millard. Mrs. Millard told us she is in charge of coordinating with outside agencies that work with foreign travel agencies so students and parents can access them. She is happy to help any student who contacts her to find a program that works best for them.
Pentucket has been in contact with programs such as Rustic Pathways, CIEE, Winterline, NOLS, AFS, and Outward Bound.
Mrs. Millard says she thinks the district is doing a good job filling the gap created by taking away the school affiliated option of foreign exchange to Germany.
Rustic Pathways organizes trips to 19 different countries. They have 97 different programs, eighty percent of them involving volunteer and community service work. Their mission is to ¨empower students through innovative and responsible travel experiences to positively impact lives and communities around the world.¨
CIEE is a global navigator organization that offers high school programs and study abroad programs around the world. The countries they offer for travel are the U.S, Mexico, Costa Rica, Dominican Republic, Bonaire, Brazil, Chile, Ireland, France, Germany, Italy, Spain, Morocco, Jordan, Ghana, Tanzania, Botswana, South Africa, China, Japan, Thailand, Australia, and New Zealand.
One of CIEE's options is to travel for a summer (3-4 weeks) and choose to either do the Language and Culture Program, Service and Leadership program, or the Global Discovery program. Another option offered is a full-immersion semester or year attending a local high school in one of 12 different destinations offered. CIEE also offers a gap year option if you are looking to spend a year abroad in a foreign country after high school, but before college.
Winterline Global Skills Program is another foreign option students have. Participants spend nine months travelling to ten different countries and learning over 100 career-building skills. Locations include the USA, Panama, Costa Rica, Thailand, India, Cambodia, Spain, Germany, the Netherlands, and Italy.
There are no requirements for learning a particular language for a certain number of years in order to be able to go on these cultural expeditions, and Mrs. Millard says it's similar to a college fair. "Here's a multitude of options," she said. ¨You make the choice that best suits you."
The costs of these trips are independent per organization and student-covered.
When asked why the change in the foreign exchange policy occurred, Mrs. Millard commented that she was not a part of changing the policy and was not given the role of international advisor until they stopped the trips.
In the past, GAPP, the German exchange program, had students take trips to Germany to stay with German host families and go to school there for two weeks. In turn, the Austrian student would then come to America and stay with the Pentucket student's family for two weeks.
Dr. Mulqueen and Mr. Seymour were not available for interview for further information.