Holiday Gift Ideas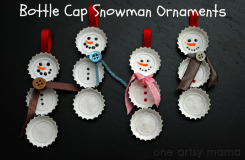 Looking for a way to spice up the holidays?  Need something to do with your little cousins?  Want a cute gift to give to a friend or family member?  Check out this collection of the cutest and most creative crafts of the season!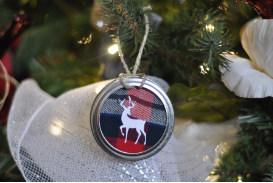 Decorate your Christmas tree with these adorable mason jar lid ornaments!  Have any mason jars lying around the house?  Use them to make your tree vintage and crafty.  
Find the full instructions on http://www.suburble.com/2014/12/mason-jar-lid-ornament-cs.html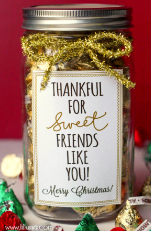 Need something thoughtful to give to a friend?  Try this gratitude jar!  This simple craft makes the perfect gift that shows them just how much they mean to you.  
Check out the full description and templates at http://lilluna.com/cake-batter-snickerdoodles/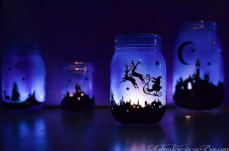 This candle holder is a beautiful addition to any room to add a little holiday cheer to any household.
Check out the tutorial: http://www.adventure-in-a-box.com/magical-christmas-lanterns/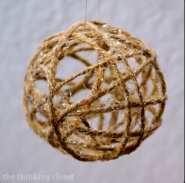 These glitter twine ornaments will make your Christmas tree shine with holiday spirit!
Want the key to these adorable ornaments?  Check them out here: http://www.thinkingcloset.com/2013/11/22/glitter-twine-ball-ornament-tutorial/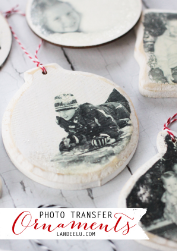 Want to personalize your family Christmas tree?  These photo transfer ornaments are the way to go!  
Learn how to create these here: http://www.landeeseelandeedo.com/2014/12/photo-transfer-christmas-ornaments.html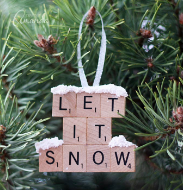 These adorable and simple scrabble tile ornaments are a great addition to any Christmas tree.  Choose your favorite holiday sayings and create completely individual and creative designs for your tree!
Here are the step by step instructions: http://craftsbyamanda.com/let-snow-scrabble-tile-ornament/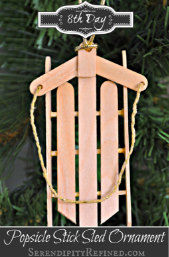 If you didn't make one of these in your childhood, did you really have a childhood?  Make adorable popsicle stick sleds with these tricks!
Here are the step by step instructions, with pictures, of course: http://www.serendipityrefined.com/2014/11/simple-popsicle-stick-sled-ornament-day.html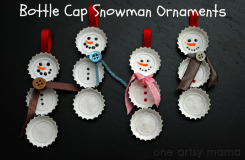 Bottle cap snowmen are the perfect holiday craft to do with your younger siblings and cousins when they visit for the holidays.  
Learn how to create them: http://www.oneartsymama.com/2012/11/bottle-cap-snowman-ornaments.html