A Special Holiday Party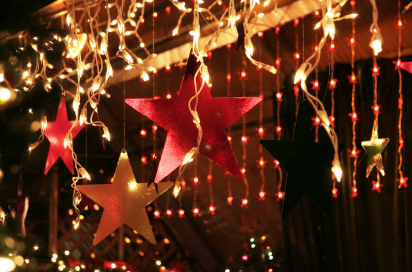 On Wednesday, December 14, students and staff of the Visions program from Pentucket gathered at Kitty's Restaurant for a Holiday Party with schools from the surrounding area. The Visions program at Pentucket is for 18-22 year olds that need extra help, due to disabilities, before leaving high school. Schools that attended were Danvers, North Reading, and Ipswich. Everyone got together to eat lunch and participate in a Yankee gift swap.
We met the students and staff that went to the Holiday party and were able to experience the community gathering that was brought together this holiday season. Pentucket students from the Visions Program that went to the party were Jake Kennefick, Erik Scott, Holly Kemp, Josh Petersen and Dakota O'Brien.
We took a bus to Kitty's Restaurant in North Reading with Mr. Derro, Mrs. Short, Mrs. Eichel and the five students from the program. When we arrived, we were greeted by teachers from Danvers and were seated at one of the many tables in the room. To start, each table was given crafts and snacks before lunch started.
We went around asking the students what their favorite part about the holiday party was. Many of them said it was making the Christmas tree ornaments.
Amelia, from Danvers, said her favorite part was "The food!"
Sam, also from Danvers, added, "It's on the house."
Gabby, from Danvers, said that her favorite part was "Socializing with people and opening presents at the end."
After snacks and crafts, pizza and salad was served to everyone and many students added that the food was their favorite part of the party as well.
We got to know some of the students at the party, besides the five from Pentucket. When asked what they wanted for Christmas, some students rattled off ten things they wished they could get and others were shy and said a modest one gift item.
Each student that attended had a disability and every student was different; however, at this party, their disabilities were overlooked and everyone was accepted and treated the same. About ten minutes into party, we forgot that all of these students had disabilities because of the atmosphere that was created and the fact that all of them are just like us and should not be treated differently.
Jake Kennefick was happy to tell us about his Christmas plans and what he wants for Christmas. "I want headphones, toy cars, clothes, socks, a Santa hat, chapstick, car books, and coloring books," he told us. "My cousins are coming to my house for Christmas dinner." These students were kind to everyone and happy to talk about their lives and Christmas with others.
Tio, from Danvers, was very shy when we first approached his table to ask what he wanted for Christmas. The more we talked to him, the more open and confident he became. One of the many benefits that came from this holiday party was that the students got to socialize with other students from different schools. This helps them to develop better communication skills that they may not get talking to the same students from their school program everyday.
Mary-Jane Scahan, one of the directors of the holiday party from North Reading, described why this get together is so special: "We have gotten together with Pentucket and Danvers, the Ipswich program and programs in Andover and Reading for the last five years. We take turns doing things, Pentucket had Veasey Park and they did Thanksgiving, our third Thanksgiving. This is our second holiday party and we try to get together because socially it's just amazing for the kids to be with other groups and open up and widen their circle of friends. It is very rewarding."
When the yankee gift swap started, every student went up to the gift table, chose a gift, and opened it in front of everyone. Erik Scott, one of the students from Pentucket, opened his gift and he got a Walmart gift card. Erik was overjoyed and yelled happily because he was delighted to get the Walmart gift card. These students were happy with any gift they were given, and not much swapping happened. Not only did they have fun opening presents, but students seemed to appreciate getting simple gifts that others may take for granted daily.
After the gift swap, we went on to dessert and then said our goodbyes.
These students did not need to get gifts to be happy at this party because they reported being happy with lunch, doing crafts and being able to see other students just like them.
During the holiday season, people do not see many stories like these, about students with disabilities who have holiday parties and socialize just like everyone else. We enjoyed and participated in the holiday party so we could share their holiday spirit and story with the rest of the world. From Dakota, Josh, Holly, Erik, Jake, and everyone else that was at the holiday party, happy holidays.