Fired! Boston's Own Robot Rolls Toward the Exit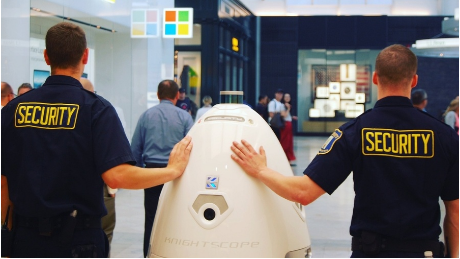 Boston's own R2-D2 was escorted out of the Prudential Center by two security guards on September 19, as it is being deployed to a new location. The robot is a Knightscope K5, and rolls down the halls of the Prudential Center at two miles per hour. Its job is to further the security at the Prudential Center, utilizing its high definition cameras and 360 degree view.
The Knightscope K5 has become a large tourist attraction as many people come to the Prudential Center to catch a glimpse or take a photo with the egg-shaped robot.
On the day of the robots last goodbye the Prudential Center tweeted this picture, which showed two security guards leading the Knightscope K5 out the door: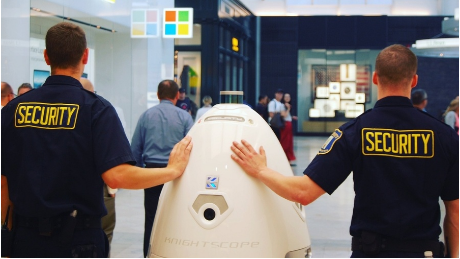 The accompanying caption stated "Off to explore another galaxy! Farewell Knightscope K5. Thank you for your service!"
It is reported that the robot is being deployed to another location, although the exact destination is unknown. The Knightscope was only a temporary trial to incorporate technology into security units at the Prudential Center.
As for when Boston will receive anotherceive another robot, the Boston Globe reports that a spokeswoman for Boston properties stated "We will look to implement other opportunities in the future to keep our security program evolving."
Maybe in the near future we can look forward to a Wall-E or Baymax strolling the streets of Boston, but for now it's farewell to the Knightscope K5.