Google Doodles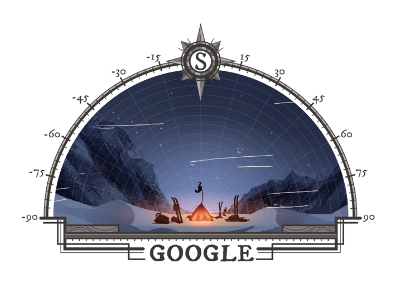 Google Doodles are the creative, seemingly silly changes that occur to the Google logo. They celebrate holidays, famous birthdays, anniversaries, or anything else unique about a given day. The team of Google employees, known as Google Doodlers, who make these witty logos are made up of artists, illustrators, and engineers.
The first Google Doodle was created in 1998 when Larry Page and Sergey Brin, Google Founders, altered the Google logo to inform Google users that they were out of office, attending the Burning Man Festival in Nevada. They wanted to notify users of their absence in case the site crashed while they were gone. The doodle included a stick-figure man, raising his arms behind the second 'o' in Google.
First ever Google doodle:

Source: The Atlantic: The First Google Doodle Was A Burning Man Stick Figure
In 2000, two years following the first Google Doodle, Dennis Hwang, an intern at Google, was asked to create a doodle celebrating Bastille Day. The doodle was an instant success as Google users loved the spontaneous and temporary logo. Hwang was soon given the position of Chief Doodler at Google, and Google Doodles started appearing much more frequently on Google's search bar.
According to Google's Website, more than 2,000 Google doodles have been created over the years, and are archived on their website. Many graphic designers and illustrators hope to someday be hired for this position, as it gives a lot of creative freedom and individuality. To be hired, the first and most important skill any Google Doodler must perfect is their creativity and artistic skills. The position also requires an intriguing artistic portfolio displaying a vast range of creative work and experience in two or more design disciplines. Jennifer Hom, a Google Doodler, told CNBC that the job is self reliant with a lot of creative freedom, saying "There are no hard and fast rules, except we must attend meetings, and get the work done".
Google also hosts a yearly contest called "Doodle 4 Google" where students, ranging anywhere from elementary school to high school, can submit their doodles. Judges choose the best doodlers, who then receive scholarships or prizes from Google. Furthermore, anyone can participate in brainstorming ideas for Google Doodles by e-mailing any ideas to [email protected].
All Google Doodles are available on the Google website, under Google Archives. To conclude here are a few of my favorites: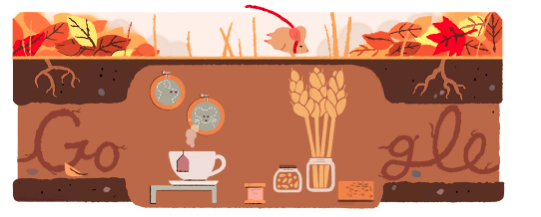 Fall Equinox 2017 (Northern Hemisphere)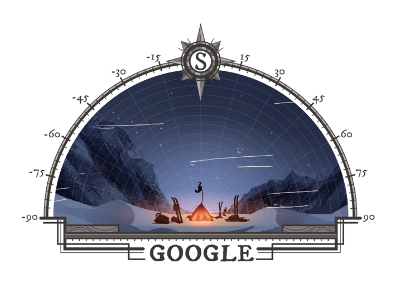 105th Anniversary of First Expedition to Reach the South Pole

First day of school (France, Poland)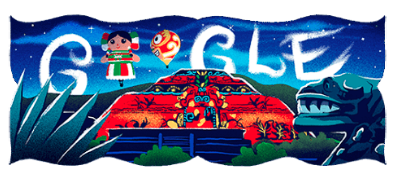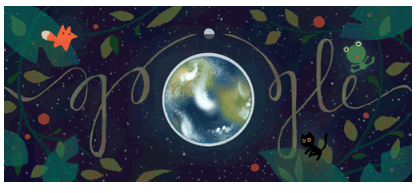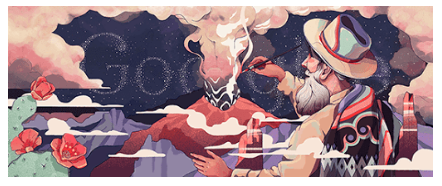 Gerardo Murillo's (Dr. Atl) 142nd birthday

Citations:
Greene, Kerima. "A Day in the Life of a Google Doodler." CNBC, CNBC, 14 Nov. 2015, www.cnbc.com/2015/11/13/a-day-in-the-life-of-a-google-doodler.html.
"About Google Doodle ." Google Doodles, Google, www.google.com/doodles#archive.
Eadicicco, Lisa. "Google Doodles: What It's Like To Be a Google Doodler." Time, Time, 17 Dec. 2017, time.com/4152553/google-doodles-doodler-job/.