About the Walk For Hunger: Project Bread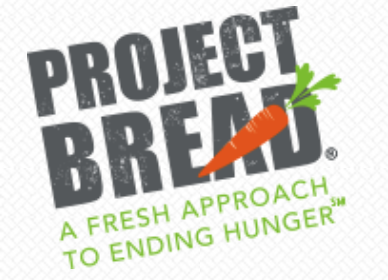 The 50th Walk For Hunger will take place Sunday, May 6. The walk begins and ends at Boston Common, and refreshments will be provided periodically. To participate, one can register to run a 5K or walk 20 miles, although it is not required that one walks all 20 miles. If unable to attend, one can register as a "virtual walker" and fundraise online.The aim of the Walk For Hunger is to provide meals for Massachusetts residents in need.
History and Statistics
According to projectbread.org (the official website for the Walk For Hunger), the walk began fifty years ago with a small group of people who realized the negative repercussions of hunger. Feeling that no person or family should have to worry about their next meal, they gathered a group of approximately 2,000 others who felt similarly and walked about 30 miles, raising $26,000 for local anti-hunger programs.
Since the first Walk For Hunger, over one billion meals have been provided to residents of Massachusetts, although there is still progress to be made:
726,000 people are "food insecure."

Almost 287,000 households are without enough food at times.

1 in 10 homes does not have enough food.
Pentucket Students On Their Involvement
Pentucket students in freshman and senior English classes are participating in the Walk for Hunger. Some will be attending the walk on May 6, and others are fundraising.
Students are hosting movie nights, organizing raffles, and writing messages for the morning announcements, thus combining their recent education on propaganda to help support the Walk For Hunger.
Freshman Helen Olson, Alena Jalbert, Emily Gould, and Ava Vecchi are fundraising to raise money. They are asking for donations locally, sending out emails, and more.
Freshmen Sophie Hessuer, Anna Milne, and Megan White are also fundraising, and recently hosted "a middle school dance with concessions" with the help of their friends Julia Johnson and Erin Flaherty. "All of the proceeds went towards the Walk for Hunger." The goal for the dance was $100, and they exceeded their goal by raising $218. Heussuer stated that "Everyone at the dance seemed to be pleased because they were able gather with their friends."
Heusser feels that the"Walk for Hunger should be a larger event than it already it because it is a worldwide issue," and "this project [the Walk For Hunger propaganda project] brought the real issue to my attention…I have seen people who get their school lunch for free because they simply can't afford it, while food is something we usually think of as a given."
To register for the walk or to donate, click here.