Hurricane Florence: Timeline, Stats, and the Aftermath
Although Florence touched down Sept. 14, the impact of this storm has not slowed, as the Carolinas continue to face devastating floods and wind-inflicted damage.
According to CBS, Cape Fear River in North Carolina has yet to reach its crest, which is when water reaches the highest point it's expected to reach, and it is estimated to reach 61.5 feet. Wastewater has flooded in to the Cape Fear River basin tributary, forcing the area to be cleared and completely flushed out.
Other impacts the storm has caused include damaged crops, particularly tobacco, and the loss of poultry. About 1.7 million chickens have been killed over the course of Florence.   
Now more than a week after the storm's landing, areas in North and South Carolina are still facing record flooding, and evacuations related to this. About 44 billion dollars in damages has been estimated from an economic research firm.
On Aug. 30, a cyclone was detected far off the shores of the Carolinas' coast. As the storm, dubbed "Florence," approached the categorization fluctuated between a tropical storm and a hurricane. Despite this uncertainty, meteorologists were sure of one thing; this storm had the potential to cause major damage.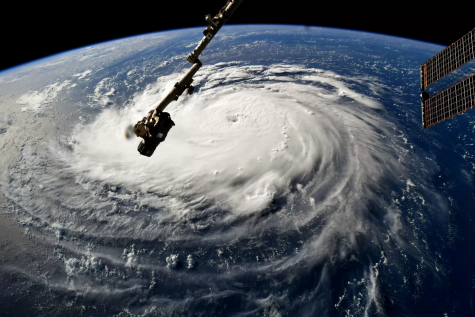 (Photo Source: NASA from Getty Images)
This promise was almost immediately met. With Florence touching landfall on that Friday morning at 7:15 a.m., winds were hitting incredible highs at nearly 90 mph. Rainfall was estimated to reach approximately 40 inches. At the storm's surge, more that 150,000 homes had lost power. In addition to all this, the storm itself was only moving at six mph, leaving these horrendous conditions lingering for hours, and even days on end.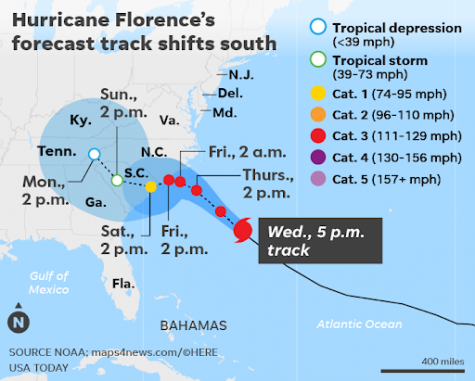 (Photo Source: USA Today)
By Monday, Sept. 17, the death toll rose to 35 people. Many due to drowning, wind, and water related accidents. This week there are still nearly 500,000 homes without power. Issues such as this, in addition to flooding, will continue to impact citizens' lives for weeks on end.
Here are a few charities that are helping those in need in the wake of Florence:
Cover Photo Source: NDTV