Local Animal Shelter in Need of Help
The Merrimack River Feline Rescue Society (MRFRS) is a local animal shelter located in the heart of Salisbury. Since being founded in 1992, the rescue has rehabilitated and found homes for over 100,000 cats. The shelter itself holds six separate rooms, ranging from ten to twenty cats in each. Several of these animals are kept in cages and are handled by specialists due to behavioral and medical issues. As a whole, the organization has ten independent programs varying from a spay and neuter hotline to The Bridge Program, which is a set of emergency housing units for cats in dire living conditions.

To facilitate these programs, the MRFRS recruits residential volunteers from ages 15 and up. Currently the shelter is in desperate need for volunteers. With the rapid increase in the Merrimack Valley feline population, this strain is even worse.

The organization is reaching out to anyone that may be interested in volunteering at the shelter. Students are required to be over 15 to participate in shelter care and those over 18 have the option to help out in spay and neuter events.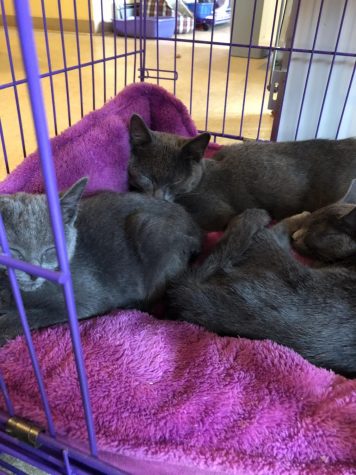 Janet, a volunteer of 16 years, says, "It's a very rewarding [opportunity]." She highly recommends that students take part in the shelter because it is an enjoyable way to reach high schools' required community service hours and help the community.

Personally, I have volunteered at the organization for three months now by taking care of cats located in the shelter. Overall, I love the program. For me it's a way to reduce my daily stress while making a difference in our community.
As of now, positions currently open are weekends 3 to 5 p.m. in addition to weekdays 8 to 9:30 a.m. and 3:30 to 5 p.m.

Before starting, one is required to go to an orientation held by Janet and other volunteers as well as complete three training sessions. From there, students would be completing activities such as mopping the floors, cleaning cats' cages, changing food dishes, and filling out minor paperwork.
Nonetheless, if you are unable to volunteer, but are still interested in helping, the Merrimack River Feline Rescue Society has available donation opportunities.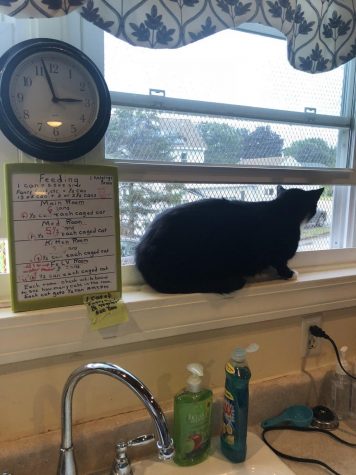 (Photo Source: Sydney Babb)