Emily Kinney at The Sinclair
On Oct. 10, I attended Emily Kinney's concert at The Sinclair in Cambridge as part of her "Same Mistakes" tour. Emily Kinney is an actress and singer. She has starred in "The Walking Dead," where she portrayed Beth Greene, who was killed off of the series in 2014. Her singing career began before she started portraying Beth, and she's still acting. Emily is currently filming a Netflix series, "Messiah."
She has released two EPs and two albums. Most recently, she released "Oh, Jonathan" an album from Aug. 24. I recently was able to chat with Emily in September for an interview as part of my internship with Fan Fest News. During the interview, we talked about the "Same Mistakes" tour, Oh, Jonathan, and more!
I actually had VIP tickets to Emily's show at The Sinclair, which included early entry, a signed picture, a photo opportunity, and an exclusive acoustic song performance followed by a 10 min. Q&A. Below is my picture with Emily.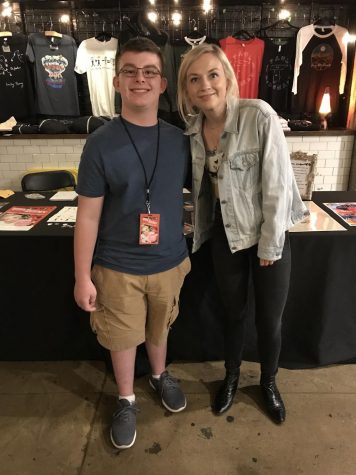 Emily's boyfriend, Paul McDonald, opened the show with a few of his own songs. At the end of his performance, Paul came down off of the stage, where he performed one last song, encouraging the audience to sing along with him. Below is a short clip of that song, along with a selfie I was able to take with Paul.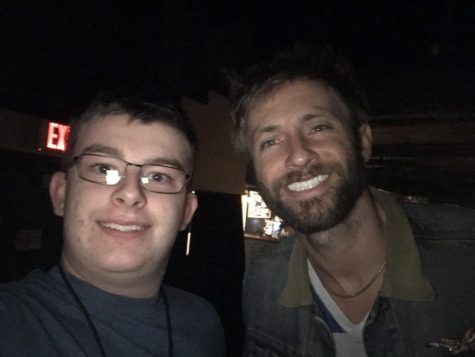 Shortly after the opening, Emily Kinney and her band began their performance. It kicked off "Same Mistakes," a song from Oh Jonathan, and ended with "Masterpiece," a song from her 2014 album, Expired Love. Emily and Paul have actually have their own band consisting of the two of them that they treat as a side project, The Sweetheart Deal. The two of them actually performed one of their songs together as The Sweetheart Deal; it was called "Figure You Out." I was very happy to hear this song, as I really like the way they sound when singing together.
Toward the end of the show, Emily performed her first single that she released from Oh, Jonathan, "Boy Band Hero."
Overall, the concert was a complete success. It was my third and favorite time I saw Emily Kinney perform, the first and second being her "This Is War" Tour, and her performance and Walker Stalker Con Boston 2015, respectively.