October Meme Culture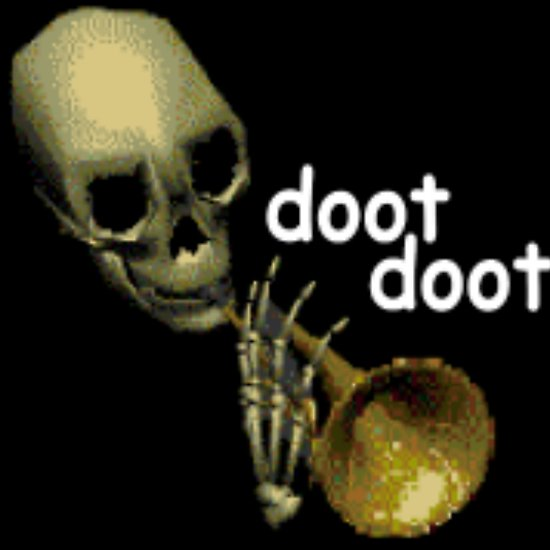 Memes are a type of online humor mostly used by young generations who have grown up with the Internet. Memes are spread through social media platforms like Instagram, Reddit, and Twitter. The memes don't necessarily make sense all the time but mostly make fun of famous people or big events that happen in the world. They are very versatile and can cover a variety of topics from sports to politics to history. Some holidays call for certain types of memes to become popular at given times of the year.
With the arrival of October, Halloween decorations and spooky memes have appeared immediately per usual. October is known as "spooky month" or "spooky time" because of the Halloween memes that spread across the Internet. These can consist of skeleton memes. The skeleton's signature sound is a loud trumpet note: "doot." Every October since the establishment of the meme community these memes have taken the world by storm. During September, the moth meme became a popular trend everywhere. But as all memes do, it was overtaken by October memes in no time.
October is spooky due to the fact that Halloween falls on the 31st day of the month. More and more memes appear as the month progresses. And, in rare cases like last year, Friday the 13th can fall in the middle of the month, adding extra creepiness.
The creation of these types of memes dates back to 1929 when a Disney short film called "The Skeleton Dance" was made. In 2010, a YouTuber posted a video with the 1996 children's song "Spooky Scary Skeletons" edited in the background. From there, the most popular October meme began. Another very popular spooky meme is the "Doot Doot," which is a skeleton playing a trumpet. This meme is from a 1995 Microsoft graphics software program, but it didn't become relevant until 2011 when it was uploaded to Youtube. In a short interview with Tyler Mitchell, he gave us his thoughts on why the meme content is so old.
"All the spooky memes are from a long time ago because the bad graphics make them seem extra spooky," he said
The old skeleton songs and pictures don't stay the same each year. Every year, you may notice that spooky memes incorporate the year's most popular memes as well as older outdated ones into brand new, never seen before, memes. This is what keeps the October spooky memes relevant each year. The skeleton memes seem to be able to incorporate new humor year after year, which is unseen in other memes that gain popularity and then die off in what seems like a few days. The ability to revive other dead memes separates spooky memes into a whole new category of meme.
This year, spooky memes came onto the scene in September, which is sooner than we see on average. The mindset of introducing spooky memes early this year was to make it so spooky memes died by the time October came around so they would be spookier than ever. This did not work, however. Spooky memes were a big hit at the beginning of the month and lost popularity as the month dragged on. Based on observations from previous years, one can predict that the closer we get to Halloween, the more relevant spooky memes become again because everyone is anticipating the holiday. In today's Internet focused world, spooky memes could become a tradition of Halloween just as gifts are to Christmas.