All About Disney Plus
Many TV watchers spend more time using streaming services such as Netflix or Hulu, rather than watching live TV. A while back, Disney announced that they were going to be launching their own streaming service. Since then, more and more news regarding the service has arisen.
On Nov. 8, Disney announced that the service will be known as Disney Plus. Some of the TV series coming to the service will be set in the worlds of movies such as High School Musical and Monsters Inc. According to a Lucasfilm's announcement made on Oct. 4, Jon Favreau will be serving as an executive producer in an upcoming Star Wars live-action TV series known as "The Mandalorian."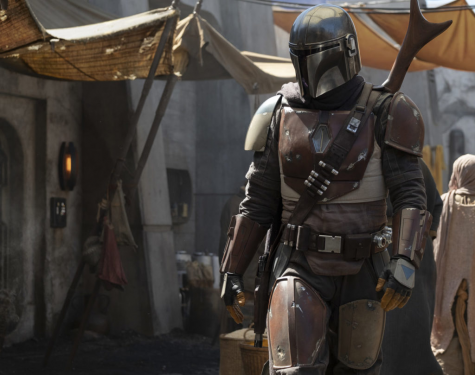 Yesterday, Lucasfilms announced another Star Wars live-action series. It will star Diego Luna, playing the main character Cassian Andor. Diego Luna portrayed Cassian Andor in Rogue One: A Star Wars Story. The series about Cassian Andor on Disney Plus will serve as a prequel to Rogue One.
Star Wars is not the only franchise being given opportunities through Disney Plus, there will also be TV series taking place in the Marvel Cinematic Universe (MCU). On Sept. 18, before fans knew the name of the service, Variety reported that Loki and Scarlet Witch, two popular characters from the MCU, would each be getting their own TV series on Disney Plus. The report also mentioned that the two Marvel characters would be portrayed by their MCU actors; Tom Hiddleston as Loki and Elizabeth Olsen as Scarlet Witch. On Nov. 8, Marvel confirmed the Loki series as a part of Disney's announcement regarding Disney Plus.
Variety also reported that two other Marvel characters, Falcon and the Winter Soldier, could be getting one limited series featuring both of them on Disney Plus.
Disney Plus will be launching in late 2019.