The History of the Times Square Ball Drop
The end of 2018 is just around the corner, meaning the approach of the New Year's Eve tradition of the midnight countdown ball drop in New York City Times Square. This internationally-recognized iconic event has a rich history and has evolved substantially from its beginning to today.
According to Balldrop, the first celebration was in honor of the New York Times newspaper's new headquarters, located in what then was called Longacre Square. At midnight on Dec. 31 1903, fireworks exploded over the roof of the new building. As years went on, Adolph Ochs, the paper's owner, wanted to add to the display. A light-up ball was constructed and was first dropped from the flagpole on the building's roof in 1907.
Over time, the ball itself has evolved and increased in both size and technological abilities. The original ball was only five feet in diameter. Beginning in 1995, the new balls would be computerized. New light colors would be introduced over time as well as crystal triangles to add to the spectacle.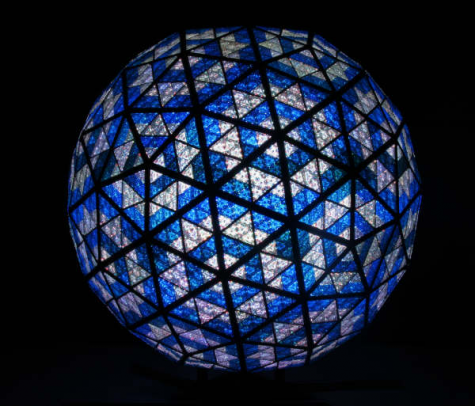 According to the official Times Square website, the current ball is an 11,875 pound, twelve feet in diameter sphere covered in Waterford Crystal triangles. This is in comparison to what once started as a less than 400 pound, much smaller iron ball. The newest edition is lit by 32,256 LEDs that can produce more than 16 million different colors, creating a truly fantastic sight over the Square.
This year, when you watch the ball drop, remember that you are also taking part its history. What better way to begin 2019?