Yankee Homecoming High School Battle of the Bands 2019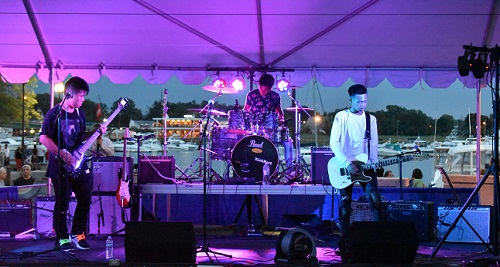 The Battle of the Bands event is open to high school students attending school or residing in the Massachusetts towns of Amesbury, Groveland, Merrimac, Newbury, Newburyport, Salisbury and West Newbury.  Eight bands will be selected to compete. One band will be accepted on a first come first serve basis from each of the following: Amesbury High, The Governor's Academy, Newburyport High, Pentucket Regional High, Triton Regional High, Sparhawk School, The Musical Suite, West Newbury School of Music, Zach Fields Drum Studios up to eight bands.  Three judges will cast their votes for First, Second and Third place bands. We will be accepting applications from area schools and students until June 18th after that date we will open it to any high school band up to our limit of 8 bands.
Please check the Yankee Homecoming Battle of the Bands website for more information: www.yankeehomecoming.com
Application and Prize Information:
YHCBOB-application-2019A-7.docx
Flyer:
All information provided by Cheryl Munick.