What the 2019-2020 NBA Season Should Have Looked Like
The 2020 NBA season came to a screeching halt on March 11. This threw basketball fans across the planet into an uproar. This season was shaping up to be one of the greatest in recent history, so what would have happened? 
Most Valuable Player:
It is only fitting that we start with the most important individual award in any NBA season, breaking down the candidates one by one.
Number 5) Luka Doncic, G/F, Dallas Mavericks: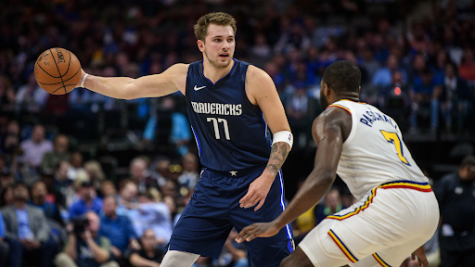 Doncic had a very impressive season, averaging 29 points, nine rebounds, nine assists, and a steal. This is much more impressive when you consider he is only in his second year in the league. Doncic's Mavericks were the 7th seed in the western conference and it's near impossible to win an MVP with that seed, which is why Luka falls to five.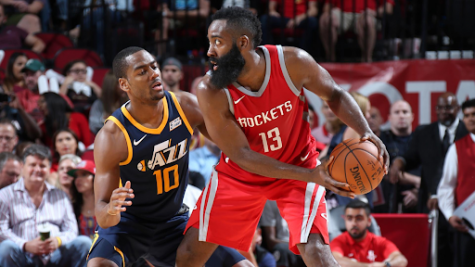 Number 4) James Harden, G, Houston Rockets: Harden put up some very impressive numbers in the season leading the league in scoring with 34 points per game, and he also averaged six rebounds, seven assists, and two steals while leading the Houston Rockets to the 6th seed out west. Harden won the award back in 2018, but the Rockets were the best team in the league that year, and that has a lot to do with it. If the award was for best stats, Harden might as well be a shoo-in, but for the same reason as Doncic, he comes in at four.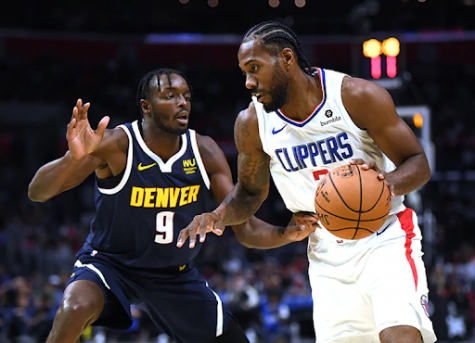 Number 3) Kawhi Leonard, F, LA Clippers:
After moving to the Clippers this past summer, Leonard had quite a season. The former Finals MVP averaged 27 points, seven rebounds, and five assists. He leads the Clippers to the 2nd seed in the west and has been extremely valuable to their success.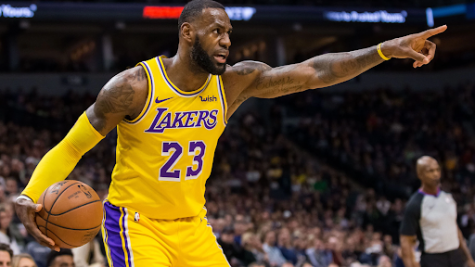 Number 2) LeBron James, F, LA Lakers: LeBron being on an MVP should come as no surprise as he is a perennial candidate for the award year in and year out. James is averaging 26 points, eight rebounds, and a career-high 11 assists. LeBron's Lakers are atop the west and are a huge threat to win the finals. 
Number 1) Giannis Antetokounmpo, F, Milwaulkee Bucks: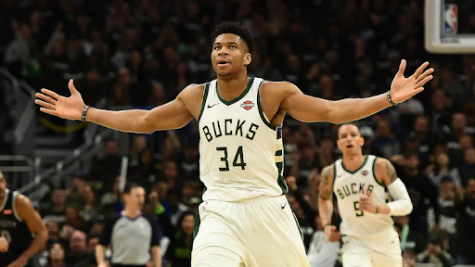 In terms of pure value, Giannis is the NBA's Most Valuable Player to his team without a doubt. Giannis has a state line of 30 points, 14 rebounds, and six assists to go along with a block and steal. The Bucks are the best team in the NBA, a whole three games ahead of the Lakers, and Giannis is doing it with a less talented roster. Yes, they have Khris Middleton, who was an all-star, but he's no Anthony Davis. The only knock on Antetokounmpo is that he plays in a much weaker Eastern Conference and is the only player on the list from the East. Giannis won the award last season, and I have him doing it again in the 2020 season. 
Honorable Mentions: Anthony Davis, F/C, LA Lakers
                                     Jayson Tatum, F, Boston Celtics
                                    Pascal Siakam, F, Toronto Raptors
Rookie of the Year:
This award goes to the best first-year player. If we're being completely honest, the Rookie of the Year Award has been a two-man race for the whole season between Zion Williamson and Ja Morant. 
Number 2) Zion Williamson, F,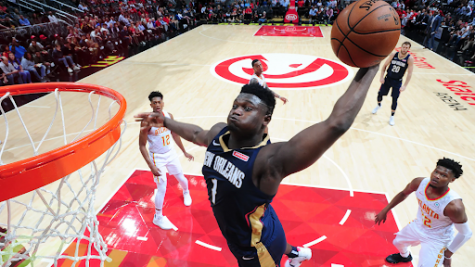 New Orleans Pelicans: Williamson received a ton of hype coming out of this past year's draft class and deservingly so. He was by far the best player in college, but it took him half a season to play his first game and only played 19 games for the Pelicans. Over those 19 games, Williamson averaged 24 points, seven rebounds, and two assists while shooting 58% from the field. These numbers are insane for a rookie to put up, especially after coming off an injury. However, I feel it extremely unfair to give him the ROTY due to the small sample size.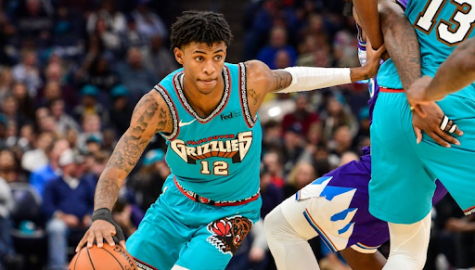 Number 1) Ja Morant, G, Memphis Grizzlies:  Morant also put up very good numbers, averaged 18 points, 3.5 rebounds, and seven assists and shot 49% from the field. These are also very very impressive numbers for a rookie in the league. Though Williamson had better stats through 19 games, Morant's stats are not that far behind, and he played in 59 games, only missing six games. He also leads the grizzlies to the 8th seed in a tough western conference, good enough to make the playoffs. This is even more incredible considering the grizzlies were the 12th seed the year before. For all these reasons, Morant takes home the ROTY award.  
Honorable Mentions: Tyler Herro, G, Miami Heat
                                     Kendrick Nunn, G, Miami Heat
Defensive Player of the Year:
Number 3) Giannis Antetokunmpo, F, Millwalkie Bucks: Giannis finds himself on one of the lists once again. I had him winning the MVP award and he also deserves to be in the talk for DPOY. Giannis is a fantastic defender and averaged 13 rebounds, one steal, and one block. He's the anchor of the Bucks' defense and can guard any position on the floor, but there are just other players better fit for this award than Giannis. 
Number 2) Marcus Smart, G, Boston Celtics: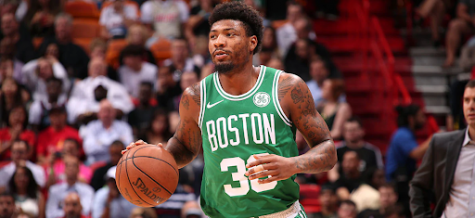 Smart is the definition of a scrappy player. His stats are never that big, but his heart is always the biggest. Smart is averaging two steals and four rebounds. The reason Smart is on this list is that he generally guards the opposing team's best player and, like Giannis, is extremely versatile. He is widely regarded as one of the best perimeter defenders in the entire NBA and deserves to be in the conversation for the DPOY.
Number 1) Anthony Davis, F/C, LA Lakers: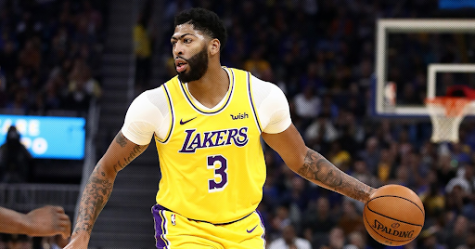 Davis is the best big man in the NBA and is an absolute stud on the defensive end. He is averaging 9 rebounds to go along with 1.5 steals and two blocks. Davis is the best defender on the second best team in the league and is one of the most feared shot blockers in the NBA. He is also quick enough to guard smaller players on the perimeter. He can pretty much do it all on the defensive end, making him the 2019-20 NBA DPOY. 
Honorable Mentions: Ben Simmions, G/F, Philadelphia 76ers
                                     Rudy Gobert, C, Utah Jazz
Sixth Man of the Year:
Number 3) Marcus Smart, G, Boston Celtics: Smart, as talked about before, is a force of a defender and is a great playmaker off the bench for the Celtics. Smart is averaging 14 points, four rebounds, and five assists and plays his role fantastically as a bench player. The only thing with Smart is that he is a starter in a lot of games due to the Celtics injury problems and the fact that they love to mix up their lineups on any given night. This puts Smart at three on the list.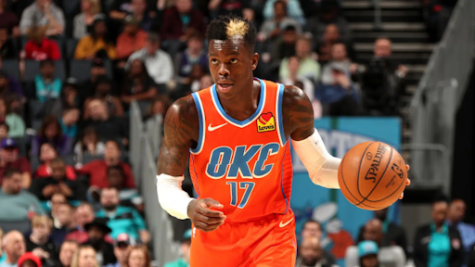 Number 2) Dennis Schroder, G, Oklahoma City Thunder: Playing behind Chris Paul, Schroder is a very suitable backup. He is an instant offense off the bench and is also an above average playmaker. Schroder is putting up 19 points, four rebounds and four assists. He is also a more than capable defender averaging one steal.
Number 1) Montrezl Harrell, F, LA Clippers: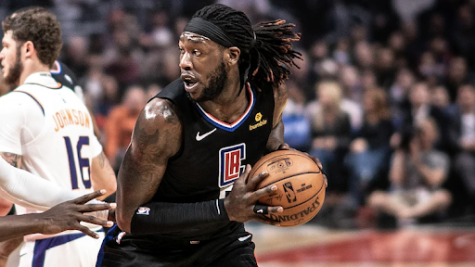 Harrell about as good as it gets for a big man off the bench. He plays incredible defense, is very efficient form the field, and is a very good rebounder. Averaging 19 points seven rebounds and two assists in 27 minutes of play time Harrell is exactly what a team like the Clippers needs off the bench. The race for this award really comes down to Harrell and Schroder and it's basically neck and neck, but my 6MOY goes to Harrell. 
Honorable Mentions: Derrick Rose, G, Detroit Pistons
                                     Goron Draic, G, Miami Heat
And last, but certainly not least:
Most Improved Player: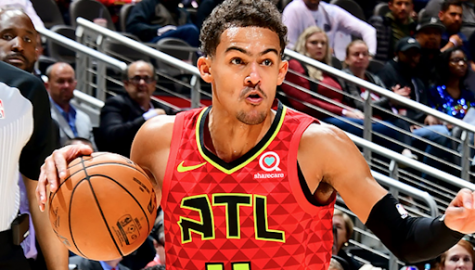 Number 3) Trae Young, G, Atlanta Hawks: Young, now in his second year in the league, has shown tremendous growth. He went from 19 points per game to 30 points, bumped his assist up by one from eight to nine and slightly bumped his rebounds up. He also is shooting better from the field, from three and from the free-throw line. Young went from a good player to a very good player.
Number 2) Brandon Ingram, F, New Orleans Pelicans: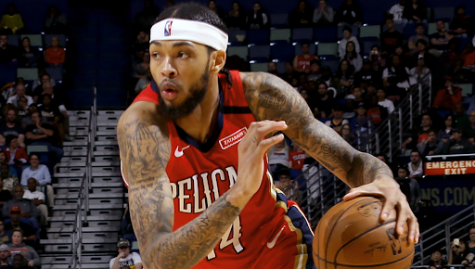 Ingram is now in his fourth year in the NBA, and has steadily improved each year, but this year he took a jump, not a step. He went from 18 points to 24, three assists to four, and five rebounds to six, and he also greatly improved his three-point percentage from 33% to 39%. However, his shooting from the field took a dip, which is definitely due to the fact that he has taken on a bigger role with a younger team and is now taking five more shots per game than he did last year. Ingram is a great choice for this award, just not as good a choice as the next guy.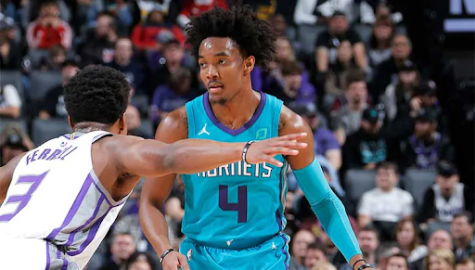 Number 1) Devonte Graham, G, Charlotte Hornets: Graham is in his second year in the league. Last year, he played only 14 minutes on a not so great Hornets team that didn't even make the playoffs. Graham took a big jump in pretty much every category. He went from five points to 18 points, three assists to 7.5 assists, and one rebound to three. His shooting splits are not that great, but they were abysmal the year before, and as a young player on a young team I will give him a pass for not shooting the best. One could say that his numbers are inflated because he is on a bad team, but he has still improved dramatically from year 1 to year 2, and that's why he is the NBA's most improved player for the 2019-20 season. 
Honorable Mentions: Luka Doncic, G/F, Dallas Mavericks
                                     Bam Adebayo, F/C, Miami Heat