Color Guard in Macy's Day Parade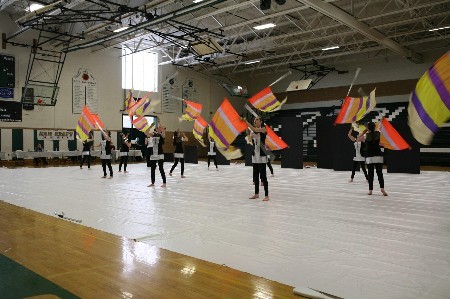 The annual Thanksgiving Macys Day Parade is going to have a new addition this year. Pentucket's own Color Guard will be marching in the parade this year!
Out of the seventeen members of the color guard, only four students who auditioned and were chosen to perform will participate in the flag line of the Macy's Great American Marching Band.
Co-captain and sophomore Casey Saitow, junior Alyssa Frost, and two freshmen Katie Harriman and Dana MacMullen are the four students headed to New York this Thanksgiving. The students will make up 10% of the flag line despite only having four students.
Pentucket's Color Guard will be representing Pentucket this year on national television in the Macy's Day Thanksgiving Parade as part of a band with more than 250 of the countries best musicians, color guards, and dancers.
Best of luck to the four students who will be participating in the parade this Thanksgiving.
Leave a Comment