Senior Feature: Alex Borzi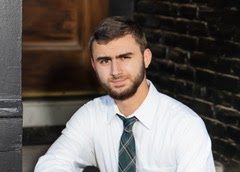 Alex was in Jazz Improv for two years, playing upright bass as a Freshman, and guitar as a Sophomore.
Alex enjoys hiking, camping, kayaking, and pretty much anything outdoors. He also really likes playing guitar, golf, and is interested in cars. Alex has been working at Biggarts Ice Cream for all of his four years here at Pentucket, and will really miss having senior sign in. He will be attending Southern New Hampshire University in the fall, majoring in Business.