Senior Feature: Anna Wyner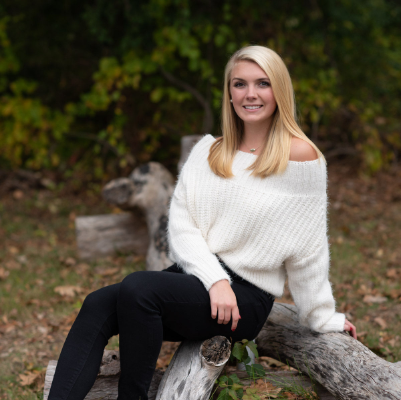 Anna played soccer at Pentucket her freshman and sophomore years, and she ran cross country as a senior. She played basketball all four years, and the team was Division ll State Champions in 2019 and CAL League Winners 2018, 2019, and 2020. Anna played lacrosse all four years as well and was a team captain as a senior. During her junior and senior year, Anna was a member of the Students Against Destructive Decisions (SADD) Club. After graduation, Anna will be attending the University of New Hampshire and majoring in Health Sciences. She hopes to go on to become a Physician's Assistant. 
Anna has worked at Carter's Ice Cream throughout all four years of high school. She also volunteered for various community events, such as the High Street Mile Run, the Apple Harvest Run, and coaching youth girls lacrosse camps.
Anna said that she will definitely miss homecoming and dressing up for spirit week the most. "Competing against the other grades was always so fun," she said. Mr. Lovett, Mr. Ruland, Ms. Chory, and Mrs. Endyke were all also on the list of things that Anna said she would miss about Pentucket. Some of her favorite memories from her time at Pentucket are winning the 2019 girl's basketball state championship and attending junior prom with her friends. 
Anna said,  "One thing I would like to add is that I'm jealous I'll be missing out on the new school. Hopefully we'll be invited back for an alumni night!"