Salute To Students in the Military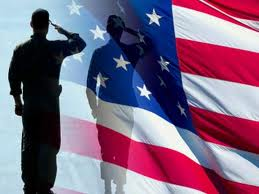 It seems that the most commonly asked question for high school seniors is the redundant "So, where are you looking to go for college next year?" It is a confusing and stressful time for almost all the seniors, as their future is in such question for the upcoming year. The frantic college application process and race for scholarships is prevalent to the large majority of graduating seniors, but we often forget that not all students will be enrolling in a four year college next year.
A selection of students each year, rather than going off to college, choose to enlist in the military and serve our country. The branches they choose vary greatly, as well as their long term training and plans for future education.
"I think it's a great thing for students who don't want to follow the mainstream path to college" said student Tory Ruggerio.
Senior Nolan Bridgewater stated that "It's not for me, but I think it's an awesome opportunity for people who are into that."
The students who are planning to enter the service after high school have given it extensive thought and believe fully in the work they will be doing.
"I want to serve my country," said Steven Hardy. "I'm going to learn discipline and other things that will help me for the rest of my life."
Many students have had plans to join the service since they entered high school, and have even done extensive training outside of school to prepare for the work they will be doing after graduation.
Future Marine Alex Dumas states that, "On the second Saturday of every month we go to pool functions. We go with our recruiters to do strength tests to make sure we're within weight and working out."
Pentucket students will therefore be making an impact on many different kinds of careers after they are released from the high school community. We wish them the best of luck in all that they do, and know that our future military members will in fact make us proud.
View Comments (2)