The War On Female Liberation In Music
The 63rd Annual Grammy Awards aired last month, and it was a very entertaining show that held a lot of great performances. But most notably, the show was a huge night for women in music. Some notable moments were Taylor Swift becoming the first woman to win the Album of the Year award three times and Beyonce becoming the most awarded vocalist in the ceremony's 63-year history (with a combined total of 28 Grammys).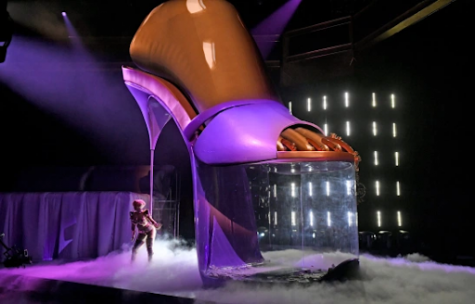 But one moment of the night that got everybody talking was Cardi B and Megan Thee Stallion's performance of their five-time platinum single, "WAP." The performance, which aired around 11 PM at night, drew immediate controversy for its sexual nature and choreography.
The National Center on Sexual Exploitation ripped the performance, calling it a "glamorization of stripping and prostitution," and saying, "CBS should have never allowed this kind of explicit performance to happen at the Grammys." 
The song itself, which was released in August of last year, has also gained a massive amount of controversy for the same reason. 
"We are seeing the destruction of American values and principles. It's terrifying, I think parents should be terrified that this is the direction that society is heading towards" said conservative commentator Candace Owens about the song. "We are weakening America. It feels like we are looking at corrosion and the end of an Empire. America can not survive on these values and principles."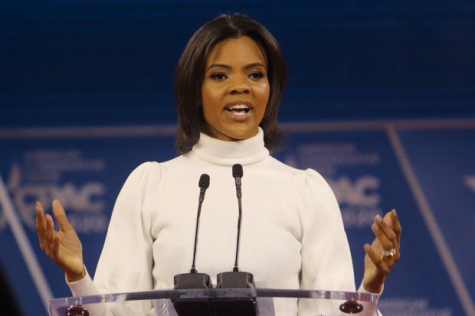 The incredibly volatile reactions to the song and performance really did not surprise me, as I've noticed this is a repeated pattern among a lot of songs that push boundaries in the same way. 
Songs released in recent years such as "34+35" by Ariana Grande, Nicki Minaj's "Anaconda," and even some singles dropped by rap duo The City Girls last summer have gained a massive amount of controversy for their sexual lyrics and themes. But songs released by male artists, like Ty Dolla $ign's "Or Nah?" and Kanye West's "I Love It", haven't gained nearly as much controversy, despite containing similar sexual lyrics and being performed at high profile events.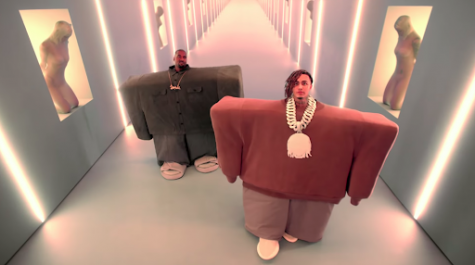 This underlines a huge problem and double standard in the way that we consume sexuality in music. I wanted to take a deeper look into this and try to figure out why society is so harsh on women in pop culture displaying sexuality through art.
The History Of This Double Standard
The demonization of women's sexuality in pop culture has been a steady tradition for a very long time. 
One of the first cases of a song receiving backlash for having sexual connotations was Loretta Lynn's "The Pill" in 1975. The song addressed the recently legalized birth control pill in the United States and was banned by radio executives for being too sexual and progressive.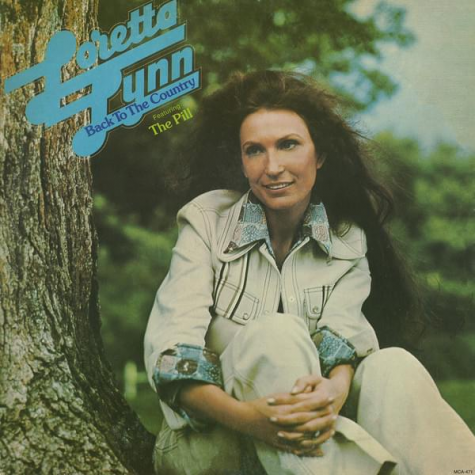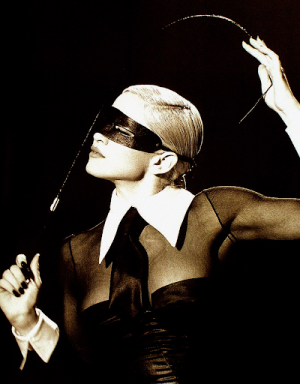 Another notable female artist who was heavily criticized for displaying sexuality was Madonna in the early 90s. Her 1992 album, Erotica, drew massive criticism and controversy for its sexual lyrics and music videos. Madonna was intensely slut-shamed in the media for this project, with columnist Kurt Loder calling it a "career-ending album."
The treatment towards Janet Jackson after her 2004 Super Bowl halftime show is another prominent example of this double standard towards women. Following an accidental wardrobe malfunction on the singer's top caused by fellow performer Justin Timberlake, Jackson was completely blacklisted from the entertainment business. Her music was removed from radio, her album sales hit record low numbers, and she was forced to resign from a prominent movie deal. While the media was completely tormenting Jackson, Timberlake's career skyrocketed after the incident.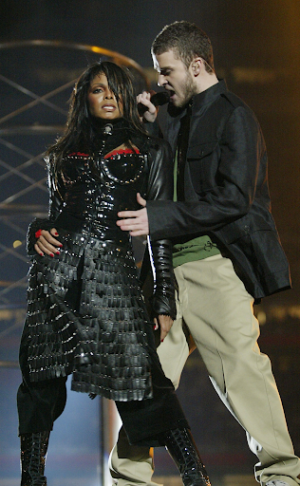 I think one of the saddest examples of this treatment towards women is the American media's intense vilification of Britney Spears' sexuality during the early 2000s. The gossip, public abuse, and death threats Spears received because of her developing sexual maturity eventually led the singer to tragically suffer from a public mental breakdown in 2008. This story was told in Framing Britney Spears, a documentary released on Hulu by The New York Times this year.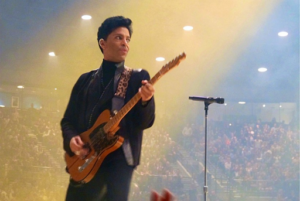 So while artists like Madonna, Janet Jackson, Megan Thee Stallion, and Britney Spears have been destroyed in the press for expressing their sexuality, male artists who experiment with sexuality in their music have escaped media scrutiny relatively unscathed.
Prince's "Cream" and George Micheal's "I Want Your Sex" didn't garner nearly as much backlash as their female counterparts. More recent songs, such as David Banner's "Play" and 50 Cent's "Candy Shop" have not had any notable backlash either.
This double standard is undeniable in music and is an incredibly sad reflection on our society. Let's also not forget how the media clutched their pearls at Rihanna's "crotch grab" during her 2018 Grammy performance, while the same gesture has become one of Micheal Jackson's most iconic signature moves.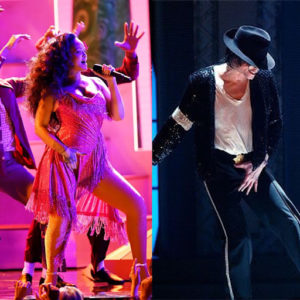 What This Means on a Larger Scale
These examples make it clear that western society hates women expressing their own sexuality, especially through art and music. American culture is fine with objectifying women, but it becomes a major problem when a woman becomes in charge of the narrative herself. Especially with heightened cases of sexual harassment and violence against women, this is an issue we need to become more mindful of when we are consuming certain aspects of music and pop culture. The heartbreaking stories of the Me Too Movement and the tragic death of Sarah Everad show that a woman's sexuality has never truly been in her own hands. The west picks and chooses what they deem to be "acceptable" forms of female sexuality. We are quick to sexualize unconsenting women, but the second a woman proclaims her own sexuality it is demonized and made to be a taboo topic. I think a start for dismantling this construct in society is changing the ways in which we perceive art. I think that we have been taught to look at a song like "WAP" and immediately degrade its lyrics and meaning. Instead of vilifying art, we should try our best to appreciate it or just simply ignore it if the subject matter makes us uncomfortable.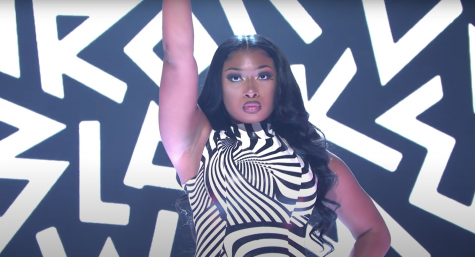 Impact On Children
A few weeks ago, a vocal coach by the name of Tara Simon posted a video to her Youtube channel, Tara Simon Studios, reacting to the WAP performance.
In a tearful state, Simon stated, "I'm so angry and grieved in my spirit and heart that this is what our young kids are looking up to. It grieves my heart that something like this is televised on a stage." She added, "In the music industry, you can only seemingly be successful if you sell sex. If you sell sex, that is how you become popular. That's how you're enough. That's how you're loved. That's how you as a woman can become successful making music."
Following this monologue, she then called for the performance and song to be banned from television and streaming services altogether. With the video receiving thousands of likes, it is clear that this is a sentiment shared by many parents across the country.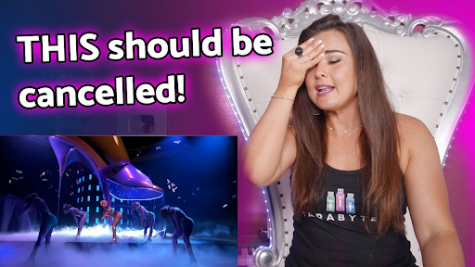 While I understand and sympathize with this reaction, I think attempting to censor this kind of art sends the complete wrong message to young girls.
It is important that we teach young kids and especially young women to grow into their sexuality as they reach adulthood. If society constantly demonizes sexuality when we see it on TV, it can have the effect of making girls feel ashamed of their bodies and sexuality. I think that when we see this sort of art become popular, we shouldn't glamorize or condemn it to children. Rather we should show young girls that how they choose to express themselves as they grow into adulthood is entirely their choice. Trying to remove this type of expression from entertainment completely can be very damaging for society as a whole.
The narrative that a song like this teaches kids that they have to sell sex in order to be successful is bizarre and inaccurate. If we look at prominent female artists who have emerged to success in recent years, such as Olivia Rodrigo and H.E.R., we see that a large number of major artists have been able to be successful without having to sell sex to any compacity. I find it quite telling that seeing certain artists express their sexuality through music and performance prompts some people to make blanket statements for the entire music industry. These blanket statements can be incredibly damaging and misleading to music consumers.
While kids can certainly be influenced by what they see on TV, it's essentially not up to celebrities and artists to babysit the nation's children. Putting this pressure on artists shows that society has a bizarre codependency on pop culture to raise their kids. It's the parent's responsibility to instill values into their children. If parents have such a deep issue with their kids watching things like this on television, maybe they shouldn't let their children watch it in the first place. It does not make sense to blame the art itself for the values being taught to kids when parents have control over what they allow their kids to watch.
In Closing
You don't have to like every song, and it's perfectly fine to choose to not listen to a song because of its sexual lyrics or messages. But when we see people like previously mentioned Candace Owens calling women owning their sexuality an "end of an Empire," we have to realize that there is a much deeper problem in the way that America perceives sexuality through music. I find it interesting that the advocation for freedom of the market and press is widely supported, but when the music market becomes too "sexual" or "vulgar" it's suddenly a major problem. The war on "WAP" does not have to be so prominent, and the media's reaction to it proves that we have a lot of work to do in terms of normalizing female sexuality in art.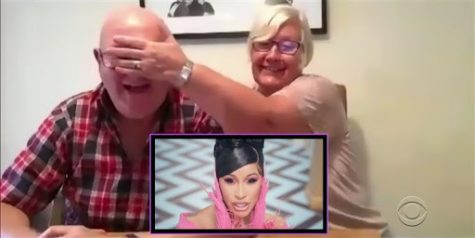 If an artist raps or sings about sex or includes sexual themes in their art, it does not make their art any less valid. We need to stop stereotyping women in this way and realize that music is entirely subjective. This double standard should not be as relevant as it is, and I hope one day all artists will be free to express themselves in their art without having to deal with the intense public backlash and scrutiny that today's artists are receiving.