Did Some Good Come Out of Quarantine?
After an entire year of social distancing, quarantining, and lack of social interaction, our lives have changed completely. As members of our communities continue to get vaccinated against Covid-19, we are beginning to see light at the end of the long, dark tunnel the pandemic has taken us through.
Although there are a million things that have gone wrong this past year, a few good things have stuck out. We cannot yet say that the pandemic is something of the past, but what we can do is look back on this past year and reflect on some of the positives that have come out of Covid-19.
Recipes
During quarantine, there has been no better time than now to be able to use up the resources we have in our homes. Cooking and baking has been a great way to participate in some easy, accessible fun.
Through social media platforms like Facebook and TikTok, people have been able to share tons of recipes with one another. And it has not just been experienced chefs who have created these: many of the recipes created were from teenagers unknowingly whipping up viral recipes in their kitchens. Here are a few that went viral: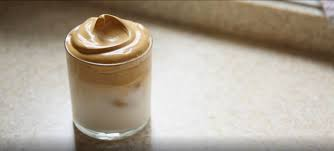 Whipped Coffee is every coffee lover's dream. Using instant coffee, hot water and sugar, people would usually hand whisk the mixture into a creamy, golden brown topping over a milk of choice. Whipped coffee, like the one from Tasty.com, is definitely not a trend that we have left behind, as it is still some people's favorite way to enjoy their coffee. 
Baking was especially a hit during quarantine. Between breads, cakes, and brownies, people have loved to create and share these sweet recipes with one another. A few that went viral were cloud bread, banana bread, and mug cakes. 
Many of these recipes blew up to the point where it was rare if you hadn't tried some of them, like the viral Feta Pasta and Gigi Hadid's Spicy Pasta which swept the internet this winter. Many vegan choices have also been shared amongst all of these recipes.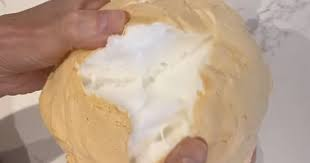 Making these yummy, homemade recipes has been a great way to consume time during such boring months, and a way to bring a little bit of spice into our lives during a dreary time. These recipes will be resourceful forever, and a way to remember such a strange time in our lives.
Awareness
Last May, the Black Lives Matter movement gained a tremendous following after the death of George Floyd. Since then, millions of people, of all races, have come together to fight for justice, take action, and raise awareness for the black community.
Throughout the summer, thousands of protests and petitions were upheld. According to the New York Times, the BLM movement may be the largest movement in US history. Over the course of the month of June, there were more than 4,700 demonstrations, or an average of 140 per day, according to a Times analysis. Turnout for these demonstrations ranged from dozens of people to tens of thousands, from small towns to large cities. 
Furthermore, many members of the movement say that if quarantine had not happened, the movement would not have gained such a following. BLM activist Emily Morrison agrees.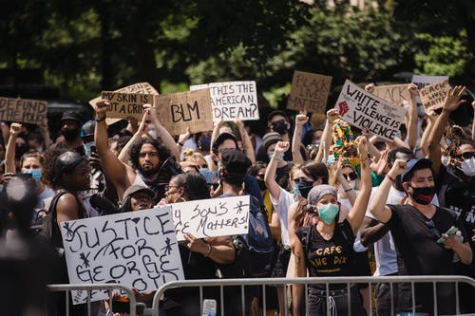 Morrison said, "Hundreds of brutality incidents against African Americans had happened before the pandemic, and awareness was never raised. I, for one, had no clue the movement even existed before May."
She then went on to say, "But after May, everything changed. More people began to post [on social media] about BLM, sign petitions, and attend protests. If we had been in school during this time period, I think that these people would not have taken the time to do these things."
The lack of responsibilities that quarantine withheld allowed more people more free time to do research and raise awareness for BLM. With no school and lots of free time, many people turned their attention to the movement.
A year later, the movement has continued to grow with millions of members. Overall, the movement has been successful in raising awareness for the black community. Many agree that the movement would not have gained nearly as great a following if Covid-19 had never struck.
Exercise
At the beginning of quarantine, the only time some people would get the chance to escape the house were the once-a-week trips to the grocery store, waiting twenty minutes outside in long lines to get inside. However, as the weather warmed up during the spring, people began to break out of the house to get outdoors as much as possible. 
Before quarantine, if a person had spare time, they would likely spend it indoors binging Netflix. However, when there was no more binging to be done, and spare time was at an all time maximum, people were itching to get out of the house. 
Walks, bike rides, and outdoor yoga are a few of the many exercises that people have chosen to participate in during quarantine. This exercise is not only great for physical health, but also improves emotional and mental health.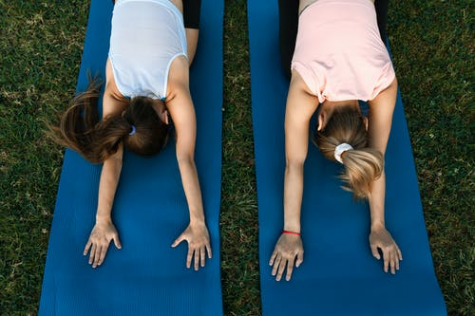 According to Alyssa Ravasio, founder and CEO of Hipcamp, being outside makes us happier, less stressed, and feel more socially connected – something we all needed while quarantining from everybody. Spending time outdoors also helps fight anxiety and depression, and also boosts our immune systems, which is necessary while living through a global pandemic.
Exercising and being outdoors has always had a wide range of benefits, and being trapped indoors for so long in quarantine has had people getting outdoors and exercising more than ever before. Hopefully, society can make it a habit to continue exercising, even when Covid-19 restrictions and quarantines come to an end.
Pets
While many people have picked up new hobbies, such as baking and exercising, others have done something a little different: training new pets.
Pandemic pets have brought immense joy and excitement during a gloomy time such as now. Puppies, especially, have been on high demand since the pandemic started, and there's a good reason for it.
Before the pandemic, many adult's reasoning for not getting a pet was due to not being able to be home for enough time to take care of the pet. However, there was no excuse to wait any longer when adults were spending every second trapped indoors during the initial lockdowns.
Adults have looked into getting puppies either because they were stuck working from home and needed something to occupy their children, had lots of free time, or felt lonely during quarantine.  
While pandemic puppies have loved the attention from owners during lockdowns, these lockdowns will not last forever. As adults return to work and kids return to school, these puppies are being left alone at home, something many of them have not experienced due to quarantine. 
Although these puppies will have to get used to being home alone during the day, overall thousands of them have found new loving homes. Unlike hobbies like exercise and baking, which can get old, these furry friends will be around for years and years to come.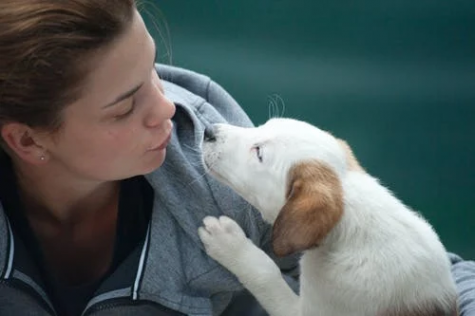 Despite the fact the Covid-19 Pandemic has imposed great changes and irreplaceable losses upon us, this year has not ceased to stop the people from making the greatest out of so little. 
Society's quick adaptations to such vast changes proves that when we work together as a society, we can get through anything. A year may seem like a long time, however the fact that most schools are almost fully back, a vaccine was created in record time, and millions of Americans are being vaccinated every day – all within one year – is absolutely astonishing. 
Overall, when our world returns back to true normalcy, we will all be more grateful and never take for granted what we are given, because now we know that this can all be taken instantly.