How To Volunteer Post-COVID
With the world social distancing and adjusting to COVID-19, it's been tough for people to be active members of their communities and help the less fortunate. All around the world, the sense of community that was once held so dearly has been set aside to make way for isolation and pandemic protocols. But things are looking up from here. 
With the United States leading in global vaccination numbers, people all around the country are getting back out and serving their communities. But how can kids at Pentucket be a part of the change?
The graduation requirement for community service hours appears to be changing for the 2021 and 2022 classes. While I wasn't able to get a clear answer from school officials about what the new requirement will be, it is clear that adjustments will be made for students in response to the pandemic. Whether or not the requirement will remain the same, community service is still important and kids should still try to get involved. 
Here are some things you can do in your community to get involved while the world is shifting back to normal. 
1.. Helping Out At Sporting Events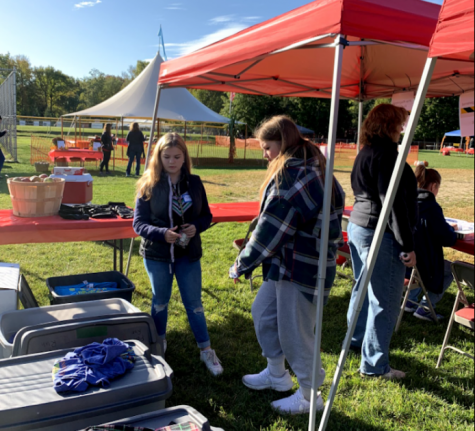 There are lots of sports events happening around Pentucket, and these are great opportunities to get community service hours. A great thing you can do is help out at local running marathons and races. It's also good to help out at the snack shack at local baseball and football games. If you're looking to have a fun and easy time while getting community service hours, this is the way to go!
2. Kitchen/Food Volunteering
For anybody looking to achieve a deeper connection to their work in volunteering, helping distribute food is a great way to go. Participating in events like food drives, preparing food for homeless shelters, and helping out in soup kitchens is incredibly important and beneficial for the community. There are many people in need of food living in desperate conditions in Boston, Haverhill, and other places near us. It's also good to help out in food pantries nearby that provide assistance for the community. These are great opportunities to volunteer.
3. Animal Shelters
Animal shelters are great places to volunteer. There are multiple animal shelters in places around us like Haverhill and Amesbury that are looking for people to help out and volunteer. If you love animals and want to help out your community, this is a great option for you. 
4. Check Emails and Local Fliers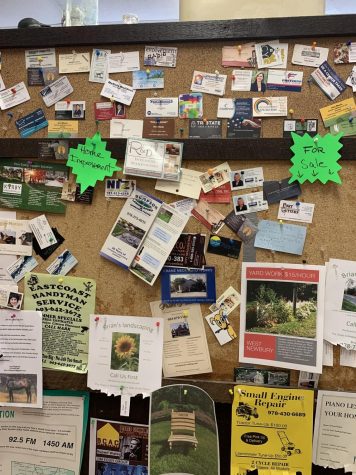 There are a lot of ways you can find out about future community service events from people in the school. There are often fliers around the school for upcoming events that are great to look around for. 
Some teachers send out emails letting students know about future volunteer opportunities. Mrs. Costello, Pentucket high school librarian, informs students through her emails about events or any opportunities. Checking these emails can lead you to find many important opportunities. 
You can also look around the town for fliers and information surrounding future events like in the West Newbury Food Mart where many people post for upcoming opportunities. 
Getting involved with our communities is one of the most essential things we can do as human beings to embrace the core of humanity. Helping and leading others is a part of our human nature, and not being able to do that during the pandemic was incredibly difficult. As much as our society wants us to be divided and unequal from each other, we will always stay connected by the human need to help and guide one another. 
These ideas are just a small part of all the opportunities that are out there to volunteer. I encourage everyone reading this to get more involved and take an active role in helping other people.