Why Cancelling Chick-Fil-A is Unproductive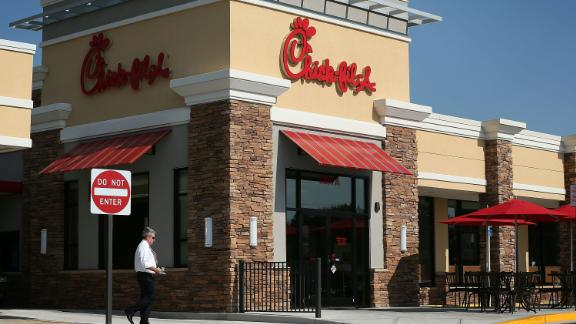 With the joyous welcoming of Pride Month, people all across social media have been advocating for social and political change for the advancement of the LGBTQ+ community. Along with advocating for the passing of the equality act and the recognition of black queer activists who paved the way for gay rights, many individuals have called for a nationwide boycott of Chick-Fil-A. 
The boycott stems from the problematic actions of the company's CEO, Dan T. Cathy. Cathy has chosen to use his eight-billion dollar fortune to donate to anti-LGBTQ+ organizations such as Focus on the Family, The National Organization of Marriage, and The Paul Anderson Youth Home. The entire Cathy family has also spent millions of dollars in order to defeat marriage equality initiatives and to provide conversion therapy. These actions and donations have achieved a lot of objection from advocates and members of the LGBTQ+ community alike, and rightfully so. Cathy's actions are incredibly heinous and deplorable, and he certainly does not deserve to keep his position as CEO of Chick-Fil-A.
It seems like boycotting Chick-Fil-A is the obvious choice in response to the incredibly problematic actions of the Cathy family. It seems almost easy to gravitate instantly and unwaveringly towards boycotting an establishment that stands for values like this. Despite the boycott seeming like a progressive change in the way we consume, boycotting Chick-Fil-A fails to even scratch the surface of how oppressive and unethical big business practices are in our capitalist society. 
CEOS and big-business as a whole are actively committing crimes against humanity that are a lot more destructive than just being homophobic. Other prominent fast food companies, such as McDonald's and Wendy's, have profited off of farmworker poverty and violated countless child labor laws in order to run their businesses. Companies like Amazon have forced their workers to be subjected to horrific working conditions and instilled the fear of job termination if any attempts to unionize are made. 
Perhaps some of the most horrific cases of capitalist corruption come from companies like Dole and Chiquita. Chiquita has massacred thousands of workers in Santa Maria, Columbia for advocating for workers' rights and liberation from oppressive work environments. The company has also devastated Guatemala to this day, and acting as its own state, staged a coup that stopped a Guatemalan Revolution that promised workers rights and an established minimum wage. The company of Dole has also staged a coup of Queen Liliuokalani of Hawaii, colonizing the island and officially making it a U.S. state. This has been detrimental for native Hawaiians, with almost 15% of natives living at the poverty level and 50% of the Hawaiian homeless population being natives, despite only making up less than 10% of the Hawaiin population. Gentrification and colonization at the hands of big business are a horrifyingly common occurrence, and these examples are just the tip of the iceberg of the horrific oppression that big business has caused to the state of the entire world.
The actions of Western CEOs have affected citizens of recovering countries in the absolute worst kinds of ways, having left billions of people oppressed, starving, and in generational poverty that will affect their communities for an incredibly long time. All this just so that Western Citizens can be served food on our plates and CEOs can continue to exploit the labor of hard-working people. While Chick-Fil-A is certainly no exception in terms of oppressing and exploiting millions of people, the lack of backlash they are getting for their exploitative practices is quite telling of the absence of devotion that the American people have in terms of advocating for those who are oppressed by capitalism.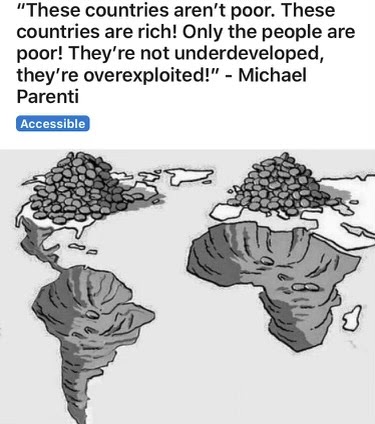 With all of the horrific atrocities that big business commits to humanity as a whole, capitalism leaves us stuck with the unfortunate reality that there is no possible way to ethically consume as an American citizen, no matter the source. In everything we buy, eat, or consume, somebody is inevitably always exploited or oppressed.
With this being said, some may argue that boycotting Chick-Fil-A is a good starting point for rejecting the oppressive force of capitalism and big business. It has also been said that the outrage over Chick-Fil-A can be a gateway into the rejection of all forms of oppressive big business. While I do understand this point, I think using Chick-Fil-A as a starting point for this change is an incredibly unproductive tactic. Choosing to boycott Chick-Fil-A over any of the aforementioned companies is just prioritizing LGBTQ+ Americans over citizens of recovering countries who are facing the horrific consequences and oppression of capitalism. While LGBTQ+ Americans are certainly exploited by capitalism at alarming rates, we are not oppressed to nearly the same extent as people who are forced into working slave wages for big businesses. The LGBTQ+ community's lack of agency for these people, unfortunately, underlines problematic notions of the community as a whole. The community has seemingly become somewhat submissive to issues that affect non-LGBTQ+ people, and we sometimes subject ourselves to accepting "rainbow capitalism" as a valid form of queer liberation. 
Rainbow capitalism is a term used to describe companies using pride-themed marketing as a means to show performative and shallow support for LGBTQ+ people as a whole, and the LGBTQ+ community's acceptance of it makes companies believe that putting a rainbow flag on their products is enough to aid in the fight against homophobia and transphobia. Note to companies; it never has been and never will be enough. When we see a company like Raytheon, who actively develops weapons used to kill innocent children in the global south, change their logo to a pride symbol with little to no backlash at all, it is evident that rainbow capitalism has blinded the queer community from observing the horrific oppression being faced at the hands of big business.
Companies, including Chick-Fil-A, are not only relentlessly anti-gay but also relentlessly anti-human. The lack of any sense of ethics and humanity that CEOs have is absolutely heinous. So even if Dan T. Cathy were to step down as CEO and Chick-Fil-A began to use rainbow capitalism to try to win over queer consumers, it still would not even come close to changing the fact that big business is actively doing a lot worse for humanity than just being homophobic. 
While I respect anybody's choice to not eat at or support Chick-Fil-A, equating individual responsibility with collective politic is a very neo-liberal notion. A more productive method of dismantling the concept of oppressive big business is to educate yourself on how capitalism harms the lives of almost everyone who is subjected to the system. One cannot gain in capitalism if somebody else is not exploited. One cannot achieve wealth in capitalism unless somebody else is in poverty. Understanding this concept and reading about it is a much more productive way to challenge the oppression of CEOs than just blindly following the movement to boycott Chick-Fil-A. 
If you are somebody who has openly supported the canceling of Chick-Fil-A, ask yourself why you didn't keep that same energy for Amazon or Dole. Ask yourself why millions of people being forced to work slave-wages to serve fast-food burgers to impatient Americans doesn't upset you nearly as much as the owner of Chick-Fil-A being homophobic. I strongly believe that once we are more knowledgeable of the things we are ignorant about, we can see our perspectives begin to change. While the backlash against Chick-Fil-A is certainly misguided, I am optimistic that the LGBTQ+ community can take that sense of collective action and use it to create more important social change. Change that will be for the advancement of all people, and change that will hopefully dismantle the oppressive system of capitalism as a whole.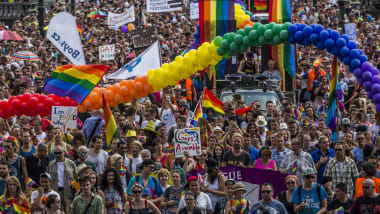 In short, if we're going to cancel a CEO, why not Jeff Bezos? Why not Gina Rinehart? Why not somebody who makes millions of poor workers sacrifice their lives and wellbeing so the ruling class can selfishly make profit? We should be holding CEOs more responsible, and cancelling them for all of their crimes against humanity, not just homophobia.