Fortune Teller and Idiot: NFL Draft Edition
Last year in journalism, I wrote three articles grading each NFL team's first-round draft pick. Looking at it four months later, I can see that I gave out one correct grade, but I dropped the ball a lot.
This is the correct grade that I gave out in my three articles: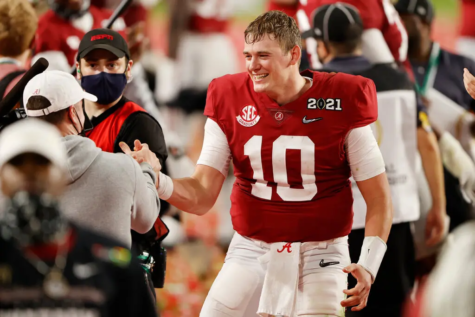 Mac Jones- A+
I nailed my grade for the New England Patriots' first-round draft pick. I knew that they needed a quarterback, and Jones was the best one available, and he was the perfect quarterback for the Patriots.
While the Patriots record (2-4) is bad, Jones is the only thing keeping them afloat. His game against the New Orleans Saints was terrible, as he threw three interceptions, one of those being a pick-six, but other than that, he has been solid, considering he is a rookie. He has thrown seven touchdowns to six interceptions with 1,472 yards, 150 completions out of 211 attempts, which is a 71.1 completion percentage, seven yards per attempt, and a passer rating of 89.6.
Those statistics are very good for a rookie. Even though he has been sacked 13 times and his stats are not explosive, he is the frontrunner to win offensive rookie of the year, alongside Ja'Marr Chase, because of his completion percentage and poise. The Patriots did a fantastic job drafting Jones. The grade I gave them fits perfectly.
I gave out bad grades but I feel like there is one that stands out from the rest. This is the grade that I really dropped the ball on in my three articles: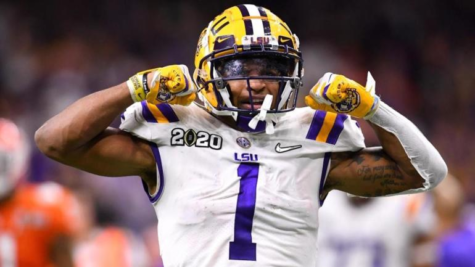 Ja'Marr Chase- B+
I said the Bengals were dumb for drafting a wide receiver over a generational offensive lineman, such as Penei Sewell, because they lacked protection for Joe Burrow, and it caused him to tear his ACL and other things in his leg in 2020, but I was so wrong. Chase has played with Randy Moss-like levels so far. He has racked up 553 yards and five touchdowns from week one to week six on 27 receptions of 41 targets with 20.5 average yards per reception.
He and Burrow look electric in their young careers, and they are making the Bengals great again. While Justin Jefferson looked like the second coming of Randy Moss last year, Chase looks like the third coming. Maybe teams will learn from the Bengals and draft an electric wide receiver who played with their current quarterback in college, if possible, because the Eagles and the Dolphins did it with Jalen Hurts and DeVonta Smith and Tua Tagovailoa, and Jaylen Waddle, respectively.
The Bengals made an amazing pick, and I am an idiot for giving the Bengals a B+ instead of an A+ for drafting Ja'Marr Chase.
Besides those two picks, I did not have any other grades that I thought were correct or off, besides the Raiders for drafting Alex Leatherwood, but it was obvious that he was not going to be good because he had a second/third-round grade on him, not a first-round pick grade.
I also gave grades to teams like the Carolina Panthers (C) for drafting Jaycee Horn and the Jacksonville Jaguars (B) for drafting Travis Etienne, and the Tennessee Titans (A-) for drafting Caleb Farley, but they have injuries. Etienne and Farley are out for the season, as Etienne has a foot injury, and Farley tore his ACL, while Horn is out for at least another month or two with a broken foot. I do not feel like it is right to say I was correct or wrong with these grades because these players are injured, and the teams who drafted them had no way of knowing that they would get injured.
Overall I did not grade right with most picks, and it shows how many factors go into making the perfect draft pick. The players prove themselves worthy during camp, preseason, and practice, they have to stay healthy, and they have to show that the team was smart to draft them in the first place by putting up the stats.