Seven Days of Holiday Movies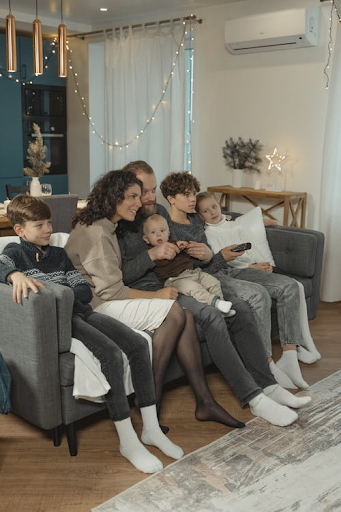 Holiday movies are a staple of the holiday season. Classics like It's a Wonderful Life and Rudolph the Rednosed Reindeer air every December and bring in the winter joy. There are a lot of ones to choose from in an overwhelming astronomical large medium, so I compiled a list of the best ones to watch by interviewing a teacher at Pentucket Regional High School, my parents, and my friends and sharing my opinion.
This is the ultimate holiday movie watch list for the holiday season.
Me- "

Home Alone

because I have watched it since I was a kid, it has great songs in it like "Jingle Bell Rock" by Brenda Lee and "Run Rudolph Run" by Chuck Berry, and it balances tones, as it is both sad, funny, and moving. I also like it because of the traps, the characters of Kevin, Marv, and Harry, and the messages and themes. All around, it is a classic Christmas movie."

Cam Wirwicz- "

A Christmas Story

because it is iconic and it is a classic."

Ms. Ducolon- "

How the Grinch Stole Christmas

(1966 cartoon) because I really like the dog and I really like when they sing."

Simon Bissitt- "

Rudolph the Rednosed Reindeer

because of the vibe, the claymation, and the music."

Garrett Grafton- "

Elf

because it is a comedy and because Will Farrell is in it."

Erika Dowling- "

A Year Without a Santa Claus

because I like the Heat and Snow Miser characters and the music."

Mark Dowling- "It's

a Wonderful Life

because it is not a chippy and fake Christmas movie. It has a lot of ranges to it, and it is dark at points, like when George is about to commit suicide and when he has to overcome an internal conflict about existing. It is different from most Christmas movies because it handles topics that are not in other ones, and I like how different it is."
No matter if you are warming up by a fireplace, making cookies and other treats, or just spending some holiday time with your family, watch these movies for the ultimate holiday experience.