MTV's 16 and Pregnant's Effect on Teenage Pregnancy Rates‏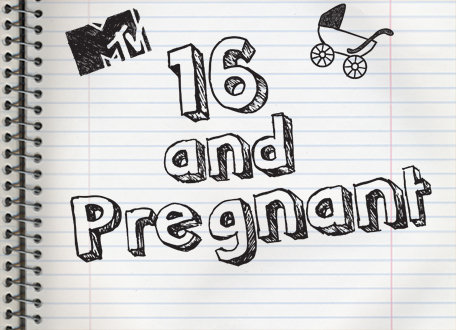 On June 11, 2009 an episode of MTV's 16 and Pregnant aired for the first time. All over the
country audiences sat down to see what the show following teenagers through their
unplanned pregnancies would really be like.
The original purpose of the show was to prevent young women from getting pregnant and
to urge them to take the proper precautions in order to ensure they would not end up
pregnant at a young age, like the girls on the show.
Immediately MTV received many mixed reviews on the message the show was really
portraying. Many people initially thought the show was glorifying teen pregnancies and
showing teenagers how cool being a teen mom is on a new reality series. A recent study
discovers that the show is doing the exact opposite.
"As far as I'm concerned, they are among the most effective teen pregnancy
prevention…Anyone who has watched the show knows it shows a very gritty reality of teen
pregnancy…There's nothing glamorous about those young people's lives," says Bill Albert,
chief program officer of the National Campaign to Prevent Teen and Unplanned Pregnancy
in Washington D.C.
The study, by the National Bureau of Economic Research, analyzes television ratings and
birth records to show that MTV's shows, 16 and Pregnant and Teen Mom, have prevented
more than 20,000 teenage pregnancies in 2010.
In 1991, 62 in every 1,000 teenage girls gave birth. In 2007, 42 out of every 1,000 gave
birth. By 2012, the birthrate dropped to 29 out of every 1,000. The recent study links these
teenage pregnancy statistics to MTV program viewing in different areas.
16 and Pregnant and Teen Mom both receive many views. Some episodes of the two
shows attract more than three million viewers. In the areas where teenagers were watching
more MTV programing, the teenage pregnancy rate declined faster.
Whether MTV's teen pregnancy shows are responsible for these dramatic drops in
teenage pregnancy or not, the shows do serve as raw, educational tools.
Leave a Comment