Top Five Taron Egerton Movies
Who is Taron Egerton? 
32 year old British actor, Taron Egerton has starred in many films for all types of audiences. From Sing to Rocketman, the star has a lot to offer. His acting experience goes back to his attendance at Royal Academy of Dramatic Art when he was fifteen years old. Shortly after, he had a role at the National Theatre in The Last of the Haussmans- his debut on the professional stage. His television debut was with his minor role in the British series Lewis. While, he made his big screen debut in the 2014 film, Kingsman: The Secret Service. His most recent events involve an Apple TV series he is starring in and wrote alongside Dennis Lehane, Black Bird. Among all the films he has been a part of, Egerton is most widely known for his roles as Elton John in Rocketman, Eggsy in the Kingsman movie series, and as Johnny in Sing and Sing 2. 
1. Rocketman
The Elton John biopic, Rocketman, takes first place out of Egerton's films. Rocketman follows the life of Elton John from the time he was a young child to the time he gets out of rehab. This movie showcases all of Elton's highs and lows, his accomplishments and his failures. The film follows his first performances, to his infamous Dodger's Stadium show after an overdose. Egerton also gets to show off his singing voice with this film, he covered 21 of Elton's songs, showcased throughout the film. Elton and Egerton then collaborated on (I'm Gonna) Love Me Again. The song itself won ten awards, most notably, 'Best Achievement in Music Written for Motion Pictures (Original Song)' at the Academy Awards, bringing Bernie Taupin and Elton John home an Oscar. Not only is the audio of the film simply amazing, so is the visual. Julian Day's costume design for the film was nominated for 'Best Costume Design' eleven times, and won four. The acting in the movie was also outstanding- between Egerton, Richard Madden, and Jamie Bell the three were nominated for 23 awards, and brought home six. The film all together was nominated 86 times and won 23 times. If you have not given Rocketman a watch, I definitely recommend it; it is emotionally exciting, has a sensational soundtrack, spectacular storyline, and is visually pleasing to anyone watching.
2. Kingsman: The Secret Service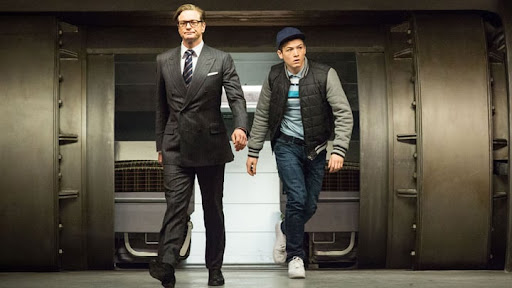 Egerton did not miss with his first debut on the big screen. After all, he won 'Best Male Newcomer' for his role as 'Eggsy' in the fictional action movie. The film follows Egerton as Eggsy, a troubled teenager to a widowed mother with an abusive late husband. Eggsy, now in jail for car-jacking and terrified of his step father's wrath had he called him, decided to dial the number on the token that was given to him as a kid to call incase of emergency. To his surprise, he was bailed out by the Secret Service Agent equivalent, Kingsman, 'Galahad.' This agent told Eggsy the truth of his father, who worked alongside him and died in service. Despite his mother's worries and wishes, Eggsy follows his father's footsteps and joins Galahad's offer into the service. The movie follows Eggsy's adventures in training and then in the Kingsman field. The film was nominated for 46 awards and won 11 of them. The story of Eggsy Unwin won awards like 'Most Underrated Movie of the year,' 'Best Action Sequence of the Year,' and 'Best British Film.' The film was impressively nominated for national and international awards. The later sequel and prequel were featured and had similar successes. I would recommend this film to those who enjoy an action packed dramatic movie. 
3. Eddie the Eagle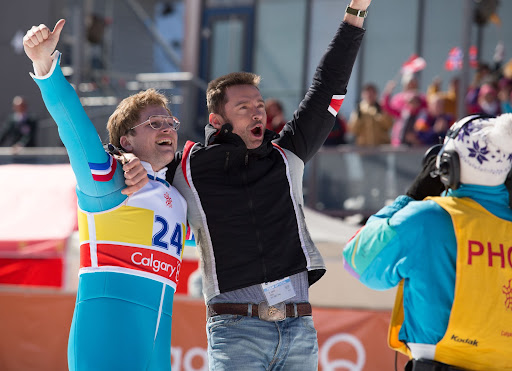 Similar to Rocketman, Egerton stars in the 2016 biopic of Eddie Edwards as 'Eddie' himself alongside Hugh Jackman, who plays 'Bronson Peary,' an outstanding ski coach. Despite all the odds of not being particularly talented in this area, Eddie dreams of being an Olympian skier and will do anything to get there. This movie entails his adventure from his childhood beaming at the Olympian's on television to his journey to Germany to compete. Along the way, and after a little convincing, he acquires Peary as his coach; the two form a magnificent coach and athlete bond. This movie romanticizes and exaggerates Edward's life, however the motivation and perseverance he faced is all true. The film won two awards: one at the Bali International film Festival for 'Best International Film' and another for 'Truly Movie Picture Award' at the Heartland Film awards. However, it was nominated at the Teen Choice Awards for Egerton's acting. This film would be great for someone looking for a heartwarming experience on their screen.
4. Sing 2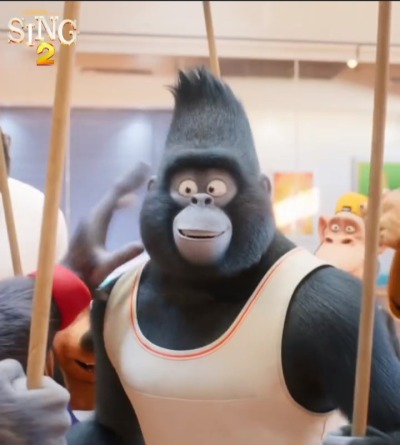 The sequel to the family favorite Sing continues the life Buster Moon's rag-tag team of talented animals. This time the group sets out to Las Vegas to mock (Insert Name of Villian), a powerful casino owner looking for bigger than life ideas for his next production. In their audition, Moon claims he knows famous rockstar, Clay Calloway, a tribute to Cab Calloway, despite this being untrue. The rest of the film entails all the animals preparing the show for the big boss, while also trying to find the rockstar and convince him to perform with them. Egerton's character, 'Johnny,' undergoes much self development in the sequel, as we had seen in the last film he is struggling to find himself due to his disagreement within his father's crude ideas and morals. The film was nominated for 18 awards, most notably winning one at the Kid's Choice Awards. This film is family-friendly and overall fun. If you are looking for a movie to watch with a kid while babysitting or a younger sibling, I would definitely recommend this one!
5. Robin Hood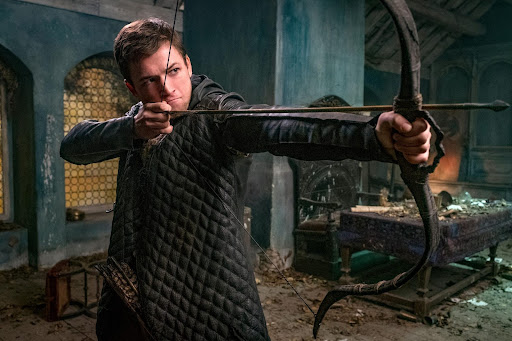 As expected with every Robin Hood plot, this film follows Egerton as ''Robin of Loxley.' Upon understanding his family's estate was seized by the 'Sheriff of Nottingham', he decides to battle. Partnered with 'Friar Tuck' and 'Little John,' the three create a rebellion with others oppressed by the sheriff's actions. This group starts an uproar in order to get back their rights and freedoms. The film, despite being repetitively remade, has a good hook of the storyline that is Robin Hood. The cinematography was more modern and very action packed with magnificent action scenes and acting. Although not my favorite of Egerton's films, it has a great concept of the story and is full of action.