Dress to Impress: A Guide to Prom Budgeting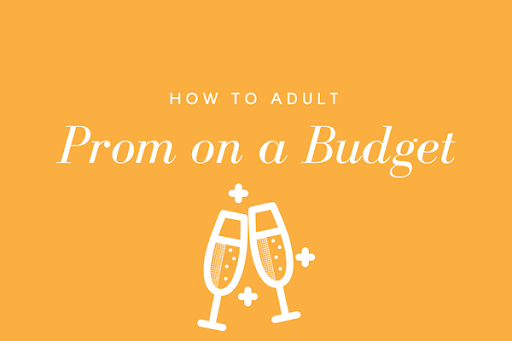 Pentucket Prom season is steadily approaching, and posts of classic gowns and beautiful dresses are flying onto social platforms. As both a spectator and participant in Prom, I've seen my fair share of finds and fails, and no one wants to have a fashion flop. In the last week, I've heard many girls wondering what look they should go for, how to style themselves for a memorable night, what ideas their friends may have. 
Over the past few years, I have been obsessed with color theory, facial and body structure, and skin undertones, using them mainly for character creation and clothes shopping. Last prom, I wanted to flatter every part of myself, as well as have a cohesive look without becoming eccentric. I loved how everything turned out and, though I'm creating my own dress this year, I used the same methods to build my new look. These methods helped me create the (almost) perfect outfit for a night to remember.

Skin Tone
The first part of any outfit is complementary skin tone. No one wants to look washed out while dancing the night away. There are plenty of methods to find if you're cool, neutral, or warm-toned. Many people have make-up they could switch and analyze, but fort those who don't, use the Paper Contrast Method. 
To do this, take a piece of white printer paper, find a mirror with natural lighting, and hold it up next to your cheek. If you don't have good lighting, take a close-up picture of yourself outside with the paper against your cheek. When comparing your skin to the paper, cool-toned skin will have a pink, blue, or reddish tint, warm tones will have gold, yellow, or peachy hues, and neutrals will have hints of both. Neutrals are a bit unique, but they will often lean toward warm or cool tones. Finding these tones will help you pick a flattering color palette for your fit. Cool-toned people will want to subtly brighten their skin, using rich cool tones, like emeralds, indigos, violets, and blues, and duller warm tones, like rubies, rose, and creamy yellows. Warm tones people want to encourage their natural glow, so vibrant greens, warm reds, coral, and amber hues will follow their sunny completion, while olives, moss, and orchids will add a nice blush. 
If you're still confused, look through your clothes and closet. The colors you are naturally drawn to are often flattering for your skin tone. You tend to notice when colors don't match or "feel" you. Keep a list of the colors you like or think suit you and have them be the focus of your color palette.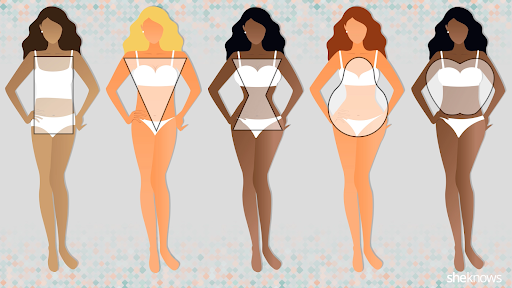 Body Type
This is very important when choosing the shape and style of your dress. While color can work on a range, silhouettes can make or break a look. I have seen plenty of ill-fitted dresses and unflattering gowns, not to mention I've had my own failures in this department. If there is any place to be honest with what you've got, it's your shape. 
The most common female body types are Apple, Pear, Hourglass, Inverted Triangle, and Rectangle, and all of them have specific styles that work with their natural contours. The best way to find your shape is by using a measuring tape and this algorithm.
Apples tend to have wide torsos, broad shoulders, and an undefined waistline. Your goals are to elongate your body, draw attention to shoulders and legs, and create a defined waistline. No matter your skin tone, darker colors are preferred, like navy, black, gray, or red. Floor-length gowns, A-line skirts, and low necklines lend themselves nicely to your natural shape. Find dresses that have simple tops and cuts to cinch your waist, and avoid halter and off-the-shoulder looks to align your hips and shoulders.  
Pears have broad hips, thicker thighs, a smaller bust, and a defined waistline, while their arms tend to be thinner. You want to attract attention to your upper body, accentuate your shoulders and waist, and elongate your legs. Off-the-Shoulder and one-shoulder dresses create such a look, along with empire waists, ball gown skirts, and V-neck/plunging necklines. You'll want to avoid clinging dresses, like Mermaid and Sheath dresses, as they will throw off the balance of your shoulders and hips.
Hourglass types have naturally balanced hips and shoulders and a defined waist. A dress that highlights your waistline and lengthens your lower body would be ideal. Find fitted or wrapped dresses, add a belt, and stick to open necklines, like V-necks and Sweetheart necklines. You'll want to steer away from wide necklines, high-waisted gowns, and layered details around your bust, as it adds unneeded weight to your upper body and takes attention away from your waist. 
Inverted Triangles have broad shoulders, smaller hips, and often a larger bust. To balance your upper and lower halves, you'll want to keep attention on your bust and chest. Inverted Triangles are at the most risk of a wardrobe malfunction, so simpler dresses should be a focus when shopping. Open necklines paired with shift and Mermaid dresses are preferable, but avoid dresses that make you top-heavy, like heavy accents, wide necklines, and complicated dresses. A fitted top and a fuller skirt will lengthen your hips and define your waist and Adding little details, like smaller gems or lace, would also be an attention-grabber.
Rectangles have a fully balanced body; their shoulders, waist, and hips are about the same width. They tend to be on the leaner side, with long legs and arms. Your thin build should be the feature of your look, add volume and curves to your silhouette to fill out your figure. A high slit or one-shoulder neckline gives your outfit more depth, while empire waistlines and stylish trumpet/mermaid skirts are other ways to highlight your figure. Loose-fitted styles will have you swimming in fabric, so remember to keep things close to your frame.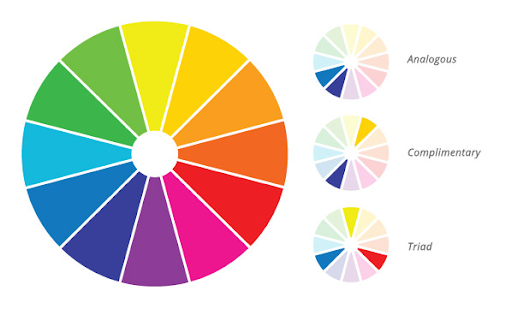 Working with a Color Palette
This is the biggest mistake I have seen throughout the years. A cohesive color palette can make or break a look, and you have to know what colors to work with before making any final decisions. The best way to lay this out is on a slideshow or poster, as you have to see how colors work with each other. Make an event out of it and invite your friends to work on theirs with you, whether it be in person or on the same slideshow. First, know if you lean towards cool or warm tones when picking clothes. You'll want to pick two or three shades of the same color to start your look: one light, one dark, and/or one regular. I'll use myself as an example. I am going with a green dress this year, so my light color is olive sage while my dark color is emerald. Then, you'll want to pick a neutral color and metal: nude, black, and gray are neutrals, gold, rose, and silver are metals. This will define your jewelry and accessories, like belts, shoes, and bags. I am going with a nude and gold look this year to balance my greens. 
Finally, choose one or two analogous or complementary colors for your make-up. They don't have to be opposed colors, but they should pair with your neutral and metal and have the same undertone. I am using a purple and gold for my eyes and a mauve purple for my lips. If this seems complicated, Google can save the day. If you know what color you want your dress, look up that color and a cool or warm toned palette. Then you can scroll through images to get an idea or find one to your liking.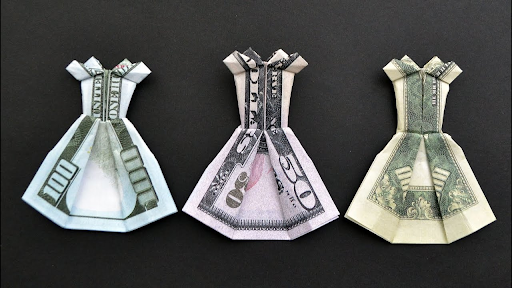 Pricing the Night
It is very common to underestimate Prom costs; I learned my lesson the hard way last year. On average, you will attend two proms at Pentucket High, possibly more if you have friends in other districts. Planning a solid budget will be a key to enjoying your night while also keeping your wallet filled.
Staying on the Cheaper Side
My advice for first-timers, namely Juniors, and those with a tight budget. Don't get a limo, don't get an expensive dress, and keep things light. The best places to shop in this range are Macy's, Frugal Fannies, and Bootstraps Thrift Boutique. Large thrift stores are also good options, but avoid online shopping. You have to try the dresses on in person, unless you know your exact measurements. If you can't find anything you like, you may want to visit prom shops with a max on price and check prices before you try. When you find a dress you like, you may want to bring it to a local seamstress. This will add to the cost, but a custom-fitted dress will elevate your look. 
Accessories can come from friends, family, or a personal collection. For instance, you may already have a good pair of heels, and you or a friend can do your hair and make-up. If you're going with a group, pick the nicest car(s) out of your friend's and clean it/them out for some extra cash. If you want to feel more boujee, get some sparkling cider for the drive there, but be sure you don't spill. 
All this considered, you should have a total cost of about $300-$450. This average includes the dress, tailoring if needed, tickets, and any other small cost you may want to throw in. If that price scares you, there is time to make some extra cash, revamp your budget with priorities, and bargain with your parents for some assistance.
On The Expensive Side
For returning Prom attendees, specifically seniors with some cash, this is your final night of High School. Live it up! You may have learned what your budget should be from a year prior, and if you have saved, you'll be well off. More extravagant and expensive choices of dress can be found at Glitterati or The Ultimate; you may have seen the Instagram pictures from their shops. They have a wider selection, but their prices will vary from reasonable to wallet-draining. On top of that, you'll still want to get it fully fitted, which will add another hundred or so to the cost. If you really want to go the extra mile, create a custom dress through a tailor. You will have to start now and have a clear vision, but you'll have a beautifully made dress for future events, custom for you. 
Hair, make-up, and nails are next. I'd recommend getting nails done the day before, as they last longer, and make hair/make-up appointments close together or at the same salon. Jewelry can come from almost anywhere, but make sure that to match your dress and each other with material. More on that later. If you're meeting up before the Promenade, which is around 3:30, make your appointments around three hours earlier. This gives you time to drive and dress without rushing. If you're looking for a nice ride to the venue, rent an SUV from Turo or use a local limo service. I've even seen some people get a party bus, but do remember it's only a twenty-five-minute ride to the Blue Ocean Events Center, where Pentucket is hosting its 2023 Prom, so don't go too crazy! All this being said, there is really no limit on price, it's all up to you. Last year, I spent around $800 without a ride, so sky's (and your wallet's) the limit.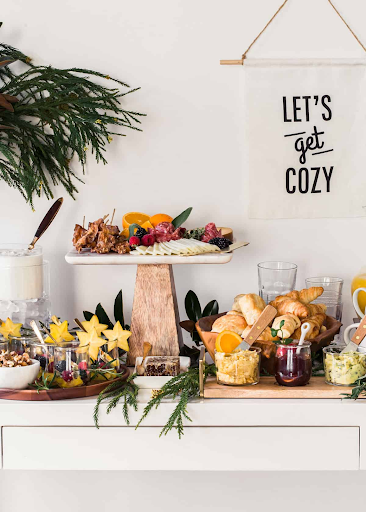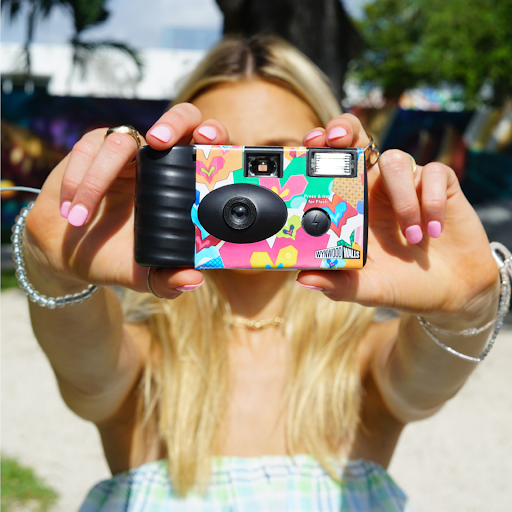 Extras
As an eccentric person and lover of event planning, I always have something extra for special occasions. There are always more things to do in preparation if you want to take the time and make the night unforgettable; just don't stretch yourself too thin. Go dress shopping with your friends, get your nails done together, have a facial and get a haircut a few weeks before. For a day of ideas, and ones I love, plan to meet at one person's house, get dressed and done up there, or come prepared and have a photoshoot. Some of my favorite pictures were from the backyard swaraj before the night began. You'll forget to take pictures and videos during Prom, as I rarely saw a phone on the dance floor, so make sure you get plenty before. Maybe buy a polaroid or disposable camera for everlasting mementos. After Prom, have a house to return to and chill for a few hours, you'll want some comfy clothes and snacks afterward. You could also plan a sleepover and/or brunch for the next morning. Everyone will be exhausted, but that's all part of the fun.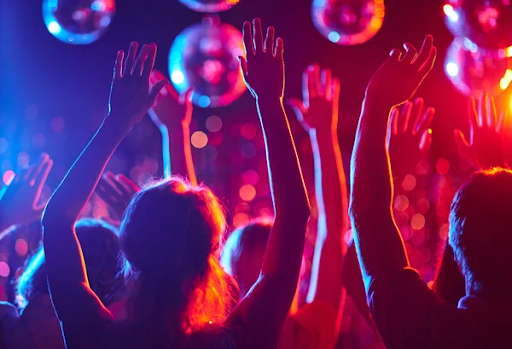 Prom is a memorable night filled with good food, great songs, and dancing 'til you drop (three straight hours on your feet will have you hurting in the morning). I have never had more fun with my closest friends, and I'll have those memories for the rest of my life. In the end, Prom is more about enjoying one last hurrah for a year, and you don't want to carry a burden of buyer's remorse the whole night. Knowing your limits is incredibly important, and the night is rarely just about the outfit, so don't break the bank for just a night.