Panther Pride: Where Has it Gone?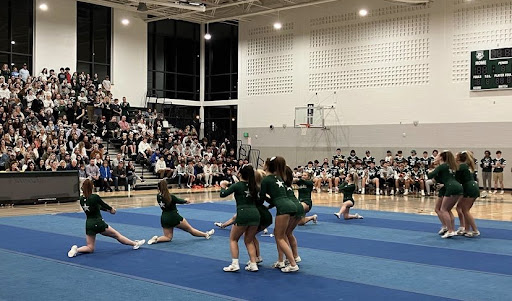 School spirit and participation from students and athletes have dropped within the past year at Pentucket. This is an important issue because a lack of participation poorly affects the experience of all students, as well as Pentucket sports teams and enrollment. 
Due to construction, the Panthers football team hasn't had home games in four seasons. This has contributed to fewer students participating in activities that promote school spirit. Other factors, such as COVID-19 and past restrictions regarding the illness, have resulted in a lack of participation from the student body. 
Julie Freitas, a Pentucket Alumni, teacher, and coach was asked for her opinion on participation and school spirit at Pentucket. She says, "During some sports seasons the spirit was really good, like a good amount of people showed up to football games and hockey games, but I think at school events and other sports, we were lacking the school spirit."
 She goes on to say that when comparing this  to her high school experience, the school spirit 
was thriving then, "There were fan buses, there were no seats in the gym, everybody needed to go to the sports games and participate in the theme, it was awesome." 
Freitas follows up with her opinions on COVID-19 restrictions and how it affected the current students at Pentucket, "I think that covid has a huge part in all of this changing because I feel like a lot of [current] students missed out on color day and events like that when they were freshman and they don't know how it all was." 
Reese Gallant, a Pentucket senior and student-athlete, shares her opinion on school spirit at Pentucket as well. Gallant says "Since my freshman year at Pentucket, the school spirit has definitely not been the same, but it's still there." She then reports that the controversial decision of attending events during the pandemic resulted in students staying home rather than participating.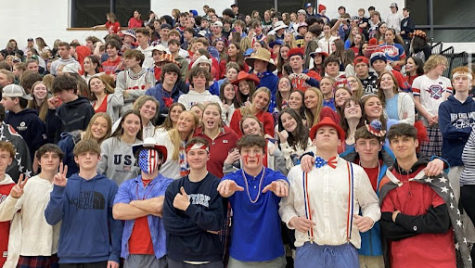 Not only have the number of fans involved in athletics decreased, but the number of athletes has decreased as well. Fees and budgets are significant factors in the depletion of athletes at Pentucket. Fall and spring sports fees have ranged from $200 to $400. Meanwhile, winter sports fees range from $200 for indoor track, to a whopping $850 for boys hockey. 
  When comparing the prices between now and a mere five years ago, the cost of playing and watching sports is more prominent than ever. Wavelengths.com, a local radio station and news site, discusses the cost of Pentucket athletics from 2017-2018. Sports such as soccer, cross country, and field hockey were $175, and football was $200. Today, they cost twice as much, and sometimes even more. 
Stevin Bartholomew, also known as Mr. Bart, is a Pentucket alumnus and teacher and the Ipswich cross-country coach.  His strong insight on fees for sports highlights the difficulty for students and parents who have no other option than to pay hundreds of dollars to participate. "The fact that you have to pay for sports is unbelievable in the first place, I mean, we're talking about limiting what people can do. I think any time you put money in front of something it makes it far more difficult to get to."   
Finally, in the athletic department, athletes, parents, and coaches have been left on their toes, waiting to see what alteration will occur next. In the 2022-23 sports seasons, fields on the campus have been in the process of construction, resulting in student athletes commuting to off-campus fields as far as 15 minutes away for everyday practices. Furthermore, this spring sports season bus companies have been failing to come through, causing 45 to 90-minute delays for sports teams across the Cape Ann League. 
Although fees, budgets, and construction may be out of the student body's control, all discussions open up the idea that strong school culture and spirit should make a comeback at one point or another. As the classes of 2024 and 2025 inch their way closer to the graduation stage, they will hopefully learn to influence the freshmen and incoming high school students to bring the mighty old Pentucket spirit back to sports games and spirit week.