Pentucket's Favorite Cafeteria Meals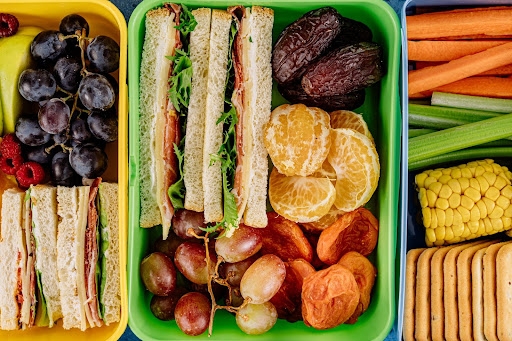 Many of the students at Pentucket buy cafeteria food for lunch. After having made these meals free, the number of buyers increased. But do these students really enjoy their meals? Students were asked what their favorite meal is and if they would add anything to the menu in a survey. Here were their responses.
Around 50% of students surveyed chose the General Tso's chicken as their favorite meal that the cafeteria makes. The main reason for this was that "it's flavorful." 
Specifically, sophomore Clara Cavallini explained her love for the General Tso's chicken. She said, "I love the chicken because it's so delicious." Later, Cavallini explained that she would suggest bringing back white rice, as she doesn't enjoy the vegetable fried rice as much. 
Another sophomore, Delaney Meagher agrees with Cavallini, stating that she also enjoys the general tsos chicken. Meagher also wishes that the vegetable rice was taken out and replaced with white rice.
Nicolas Yassmine, a junior, like the chicken alfredo. He says that he "likes the way the pasta is cooked, and the chicken tastes good."
Laken Graham, a sophomore, explained that her favorite cafeteria meal is the fruit parfait. Graham explained that there are not many vegetarian options at Pentucket, so this is one of her only options.
Mirabel Elias-Upham, a junior, like the turkey/ham and cheese sandwiches. She enjoys these because they are reliable and "usually better than the rotational meals."
Maddy Shikes, another sophomore, said that the grilled cheese sandwich is the best meal from the cafeteria. She explained that she enjoys it "because it is so filling."
There are also many students who enjoy the pasta. One anonymous student said that they like pasta because "pasta is pasta. They can't really mess it up." 
Other cafeteria favorites include the chicken nuggets, corn dogs, and hot dogs. However, these are not as popular as others.
Suggestions
However, many people don't enjoy school lunch. So, in addition to their favorite meals, I asked for suggestions for the cafeteria.
When asked what meal should be added to the menu, Laken Graham said, "anything vegetarian." Graham explained that it is difficult being vegetarian at Pentucket because there are not many options. 
Gigi Parra said that she would like buffalo wings to be added to the menu. She would like buffalo wings because "they are good and pretty easy."
Clara Cavalini would suggest green food for St. Patricks Day. She said, "everyone loves fun colors. Everyone loves celebrating holidays." In her opinion, this is a perfect way to celebrate this holiday. 
Tanner Bounsy, a junior, would recommended not a specific meal, but an improvement to the overall quality of the meals. 
Another sophomore, Jacob Rivers, would like to add lasagna to the cafeteria meals. He wants this because "it is a hearty meal that is filling."
Daniel Ciriaco would enjoy pastelitos because "they are good and easy to make." Also, Ciriaco believes that it is important for the school to have diverse food choices. 
Conclusion
Pentucket students have strong opinions about the food in the cafeteria. Some people love it, while others, not so much. 
Many of those who dislike the food have suggestions for the cafeteria staff. For example, meals for those with food allergies or restrictions are needed. 
Overall, cafeteria food is a great, and affordable, way to get lunch.