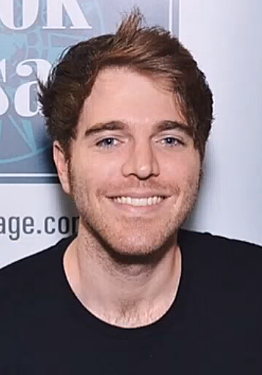 Shane Dawson, Kanye West, Johnny Depp, DaBaby, James Charles. What do all these people have in common? They have all been deemed irrelevant due to an unpopular statement or belief, or canceled. 
Being canceled is sparked by an accusation or an old tweet or video resurfacing, and is often followed by a mass amount of public support withdrawal and an apology video. If the celebrity is more mainstream and oftentimes with more influence, like Johnny Depp, many opportunities or sources of income may be taken away as well (Johnny Depp was not offered his returning role for the new Pirates of the Caribbean movie after Amber Heard accused him of domestic abuse). 
What is cancel culture?
Cancel culture peaked during COVID-19, when many online figures were exposed for past prejudiced remarks or beliefs. Shane Dawson, for instance, was called out in the summer of 2020 for many past comments and videos including blackface in past videos, unsettling remarks about his cat, and inappropriate comments towards Willow Smith, who was just eleven years old at the time. He was publicly bashed by what seemed to be the whole internet until he posted an apology video in June of that same year. Even then, he still lost hundreds of thousands of followers. People didn't believe him. Despite apologizing and taking accountability for past videos and comments, as well as taking over a year off from posting any content, no one believed him, and maybe that's the problem. 
Why is it wrong?
While it does seem noble to denounce anyone who isn't inclusive, and anyone who views people with a platform online and a questionable past should be wary, the problem is that there is no grace for the natural trend of change. Celebrities or internet figures who were canceled after an old tweet criticizing homosexuality are prime examples. People change and grow and reducing them to a mistake they made when they were young creates extravagant drama and damage to those affected.  
This is not to say that sometimes accountability is more understandable. Kanye West, for instance, has a history of mental disorders that have allegedly made him unpredictable and problematic. He has also publicly supported white supremacist groups and said in 2018 that slavery "sounds like a choice." While these views are subjective, the issue seems to be his mental instability. People argue that someone so influential should have more stable mental health.
Despite the specific issues with individual cases, cancel culture as a whole seems more interested in creating drama or catching someone in the act. People who were "canceled" often have no serious repercussions for their actions, and the public often moves on fairly quickly from each event. Morgan Wallen, for example, was "canceled" in the summer of 2021 when a video of him was released of him saying the n-word. Although many fans expressed their disappointment, and he was suspended from his record, as well as being dropped by CMT and other country radio stations, his career skyrocketed after the event. After the video was released, Wallen's newest album during that time topped the Billboard charts for the fourth consecutive week and his sales rose 1,220% compared to the day before. 
Like many other instances, any person who continues to support the person is deemed as bad as the person themselves. (In Wallen's case, anyone who continued to listen to his music was racist). This is another issue raised by cancel culture- that it is too polarizing. The reality is that these issues are far more complex than that. People do have the ability to change, learn, and grow, and condemning someone for, oftentimes,  only one instance is regressive and won't lead to any real change.  
Many issues and points arise as a result of this topic. For instance, should we be able to separate the art from the artist, or should people be forgiven for putting in the work to change? How could we even tell? 
It is clear that the general public is very far removed from celebrities and public figures. And idolizing people we know nothing about can certainly be dangerous, especially for young children who follow everything they see and cannot distinguish that people can do both good and bad things. 
Cancel culture is complicated and nuanced, but in the end, the only people who can hold others accountable are themselves, and if people want to remain successful, and if they have enough power and influence, they will be able to. It is the viewer's responsibility to dictate who and what they watch and stick to their morals without being too swayed by public figures.