Up Close and Personal with Hunter Hayes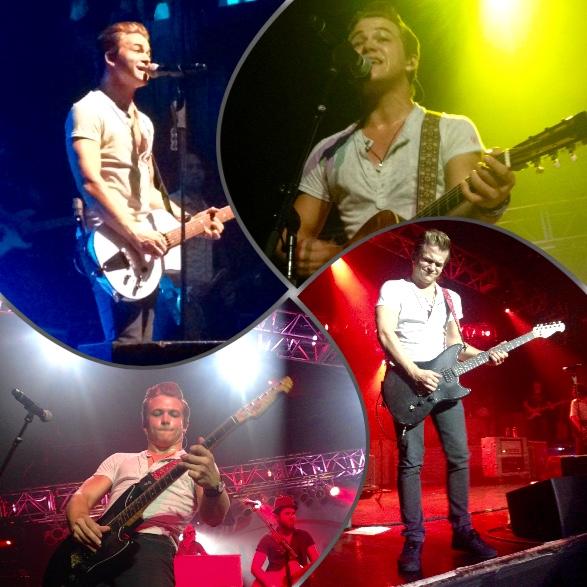 Would you stand in line for hours on end just to see a celebrity on stage? Well you would be surprised to see the lengths people go to for that specific reason.
Country artist, Hunter Hayes, came to the house of Blues on October 1st for a benefit concert funded by the radio station, Country 102.5. The event raised an astonishing $40,000 for Boston Floating Hospital for Children, but the extent girls went to, to be up close and personal with Hunter is even more astounding.
Two girls stated they had waited at the House of Blues since eight o'clock in the morning even though the show began at seven that night. They stated they were hoping to see Hunter actually enter the venue, but if they had to stand in the pouring rain all day is it really worth it?
From personal experience, I can tell you that getting to a venue early most definitely pays off. Even though I did not go to such great lengths, I did arrive a few hours prior to the concert. The wait was tediously long in the icy rain, but watching from the front and center of the stage was one of the best experiences a person could ask for.
People would imagine that a country concert would not offer anything more than a slow paced, uneventful show, but Hunter Hayes definitely knows how to entertain a crowd.
From jumping, to running, to bouncing around to different guitars, pianos, and drums, Hunter doesn't disappoint when it comes to a lively performance.
His fans are avid, his performance is nothing but engaging, and the next time he comes to Boston, it will be bigger and better than ever.
View Comments (5)