Mockingjay Part 1 Review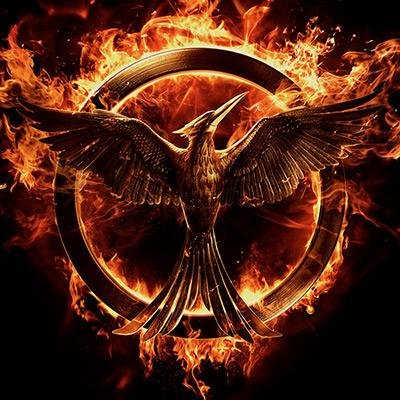 On November 21st, 2014 Lionsgate released the 3rd addition to The Hunger Games trilogy The Hunger Games: Mockingjay – Part 1. 
The highly anticipated book to film adaptation arrived in theatres to a patient and loyal fandom.  Over the past releases, the first addition to the film series The Hunger Games made a release profit of an astounding $211.8 million on the first weekend. The next film of the series, The Hunger Games: Catching Fire, increased by 45% better, $307.7 million. The increase of the box office sales leave the world wondering where the next film will stand in comparison.
The story of Mockingjay Part 1 follows heroine Katniss Everdeen through her dystopian society, battling the corrupt government.  With her friend and ally Peeta Mellark taken prisoner by the Capitol, she is forced to become the face of the rebellion, or better known as; the mockingjay.
Ever since the first book was released in 2008, the books gained a strong following that has lasted to this day.  These fans have waited six years for Mockingjay Part 1 to be released.
After watching the movie itself, I was satisfied (perhaps due to a biased view due to my 3 yearlong obsession with the series) with the overall movie.
The movie opens with Katniss Everdeen suffering from various mental struggles due to her home, District 12, being destroyed, Peeta being tortured by the Capitol, and other various internal struggles.  As the story continues, the audience is taken on a dystopian rebellion watching as the Districts begin to form under the power of Katniss.
Those who enjoyed the novel will like the movie just as much because of the accuracy of the film to movie adaptation.  Director Francis Lawrence portrays Suzanne Collin's novel exceptionally, leaving the watchers in anticipation for the next, and last, film to be released.
Overall The Hunger Games: Mockingjay – Part 1 received an overwhelmingly positive reaction.
Leave a Comment