Summer Dresses
Summer is right around the bend, and you are absolutely pumped for the beautiful weather. You bought yourself an adorable new pair of sandals, some awesome shorts, cute shirts, fabulous bathing suits, and a classic pair of aviator sunglasses.
You have everything, right?
WRONG.
You're missing one key wardrobe element, essential for the season…
DRESSES!!
The great thing about a dress is that it's a "one and done" kind of deal. With only one effortless garment, you have yourself a complete outfit that's totally on point.
SO…
Don't you worry that you haven't bought them yet, because here are my top picks that you can look at to get some inspiration! Some of them can be a bit pricey, but remember ladies- quality ALWAYS comes before quantity. One killer dress is worth more than fifteen inexpensive, poorly made ones. (This being said, it is necessary to add that there most certainly are times where you can find amazing cheap dresses.)
Here they go:
1.Kendall & Kylie Sleeveless Crochet Dress, Pac Sun's Kendall and Kylie collection, $69.95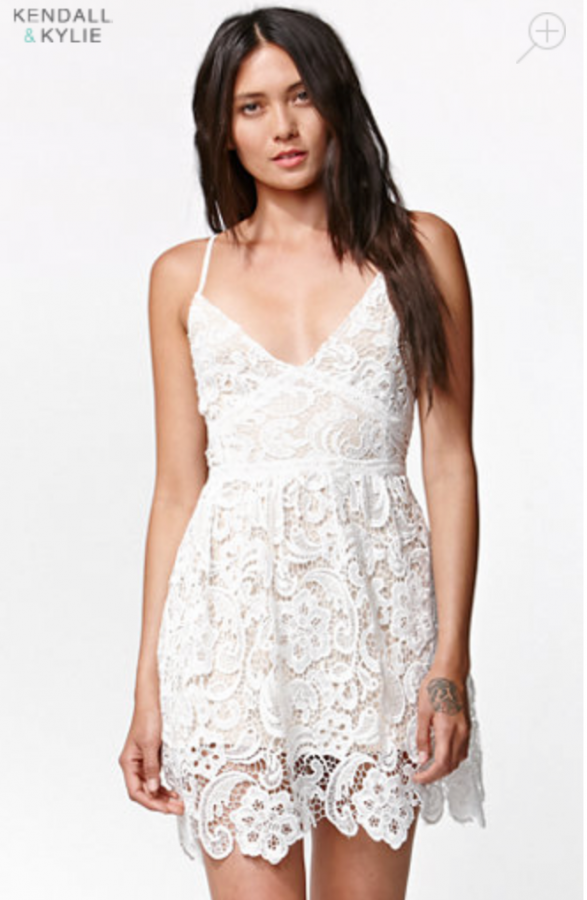 Link: http://www.pacsun.com/kendall-kylie/sleeveless-crochet-dress-0870472510056.html?dwvar_0870472510056_color=010&start=4&cgid=kendall-kylie-womens-dresses-rompers
What Makes This Dress Fabulous:
One amazing thing about this dress is that the white color is going to contrast with your skin, showing off your glowing summer tan.
The next great aspect of it is the lace, absolutely gorgeous and such a huge trend right now.
It is also the perfect dress to take from day to night. Pair it with a cute pair of sandals for the daytime, and at night pair it with some glamorous sparkly stud earrings, a statement necklace, and some killer wedges.
The shape of this dress is awesome. A-Line dresses are one of the most universally flattering dress shapes. (You will notice that most of the dresses that made it on my list are A-line- #SorryNotSorry
Gingham Plaid Shirt Dress, Forever 21, $22.90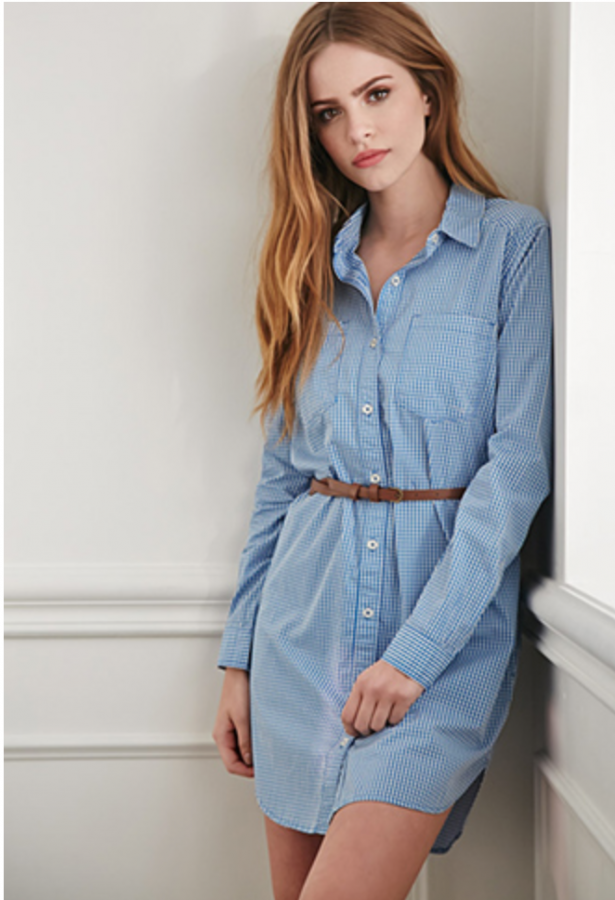 Link: http://www.forever21.com/Product/Product.aspx?BR=f21&Category=dress_shirt&ProductID=2000053189&VariantID=
What Makes This Dress Fabulous:
The shirt dress is not only a fashion staple, but it is hugely in. com named this dress one of 2015's Most Wearable Fashion Trends.
The belt on this dress pronounces the waistline, the smallest part of your body, making your figure look stunning.
The Gingham pattern/material is ultra-popular.
This is a perfect, casual daytime dress.
Amelia Halter Dress, Guess, MARCIANO Collection, $124.60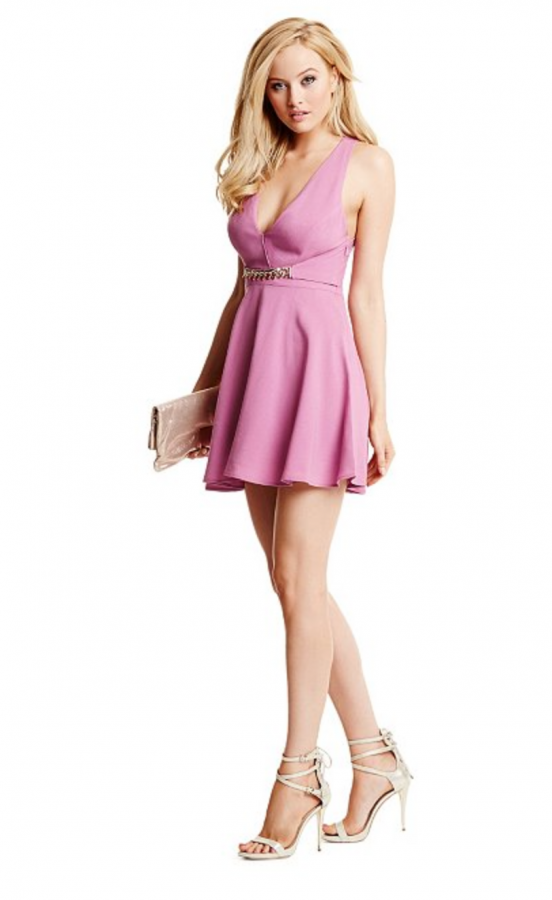 Link: http://shop.guess.com/en/Catalog/View/women/dresses/amelia-halter-dress/52W8337066Z
What Makes This Dress Fabulous:
Remember what I said earlier about quality over quantity? This rule certainly applies here. Yes this dress comes with a hefty price tag, but it is completely worth it. Having such a high-end, gorgeous dress is worth more than twelve semi-decent ten dollar dresses.
If there is one thing this dress says, it's class. The top quality material it's made out of combined with the beautiful gold chain defining the waistline will make you the best dressed girl in the game.
Though it is kind of fancy to wear casually, you can definitely dress it down with a cute pair of flip-flops and a classic pair of aviators.
Patterned Rayon Maxi Dress, Abercrombie and Fitch, $68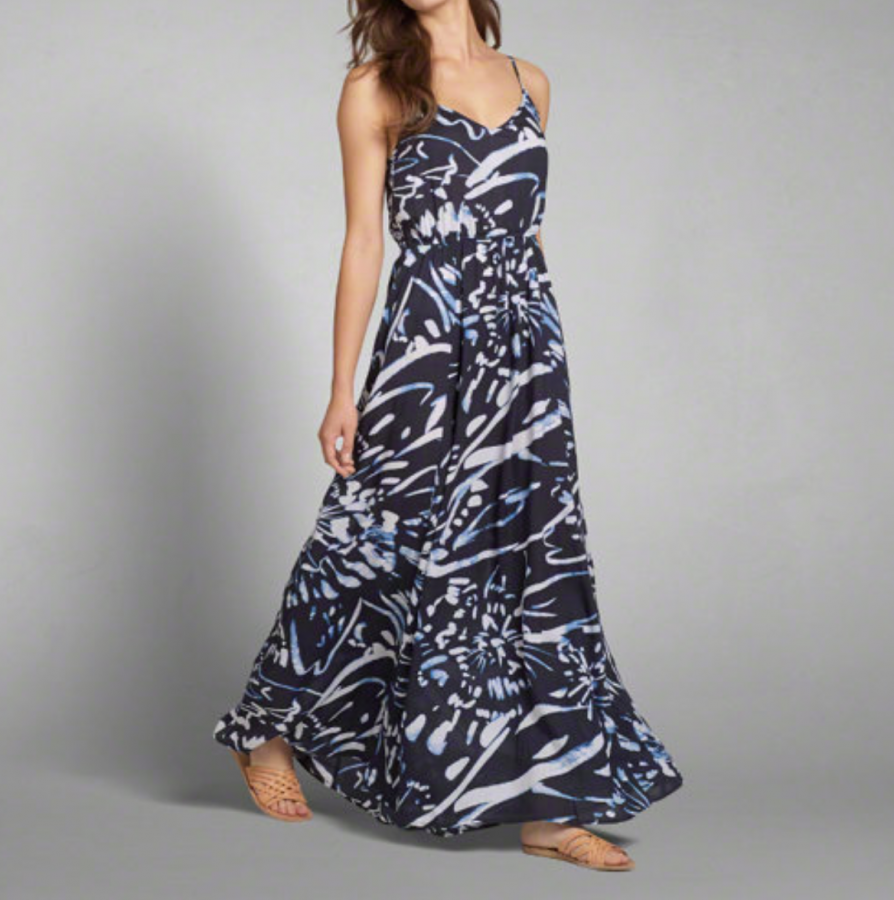 Link: http://www.abercrombie.com/shop/us/womens-maxi-dresses-and-rompers/pattern-rayon-maxi-dress-4750101_01?ofp=true
What Makes This Dress Fabulous:
Just look at that pattern. It is totally eye-catching, yet nice and relaxing at the same time.
It is gathered at the waist, giving that majestic hourglass figure we all strive for.
Maxi-dresses can be especially flattering to those who are of a substantial height, so if you're tall, this dress is for you.
Daisy Strap Dress, Aeropostale, $18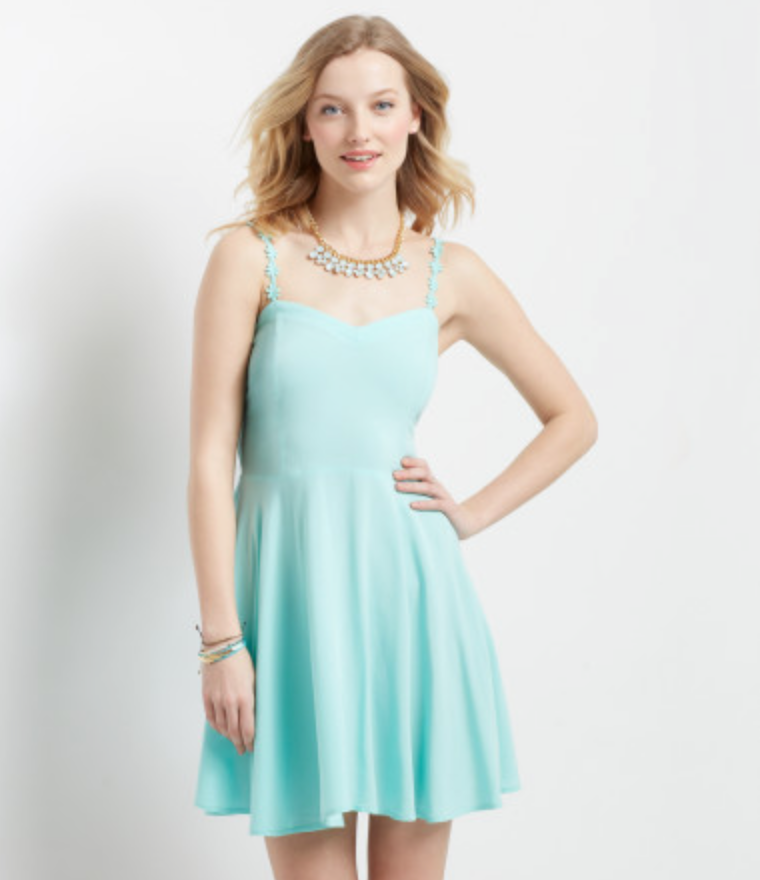 Link: http://www.aeropostale.com/product/index.jsp?productId=56489946&cp=3534618.3534619.3534623.3541050.3128374
What Makes This Dress Fabulous:
The simplicity of this A-line dress makes it a must have for every girl's summer wardrobe. It is a beautiful light blue color throughout, with a little bit of spunk in the straps. If you look closely, you can see that they are made of little daisies!
For those of you out there who don't like spending a lot of money on clothing (even though it's okay to splurge on a fantastic garment) the price is very appealing at under $20.
Because it is so basic, you have exponential opportunities to accessorize.
Disney's Minnie Mouse a Collection by LC Lauren Conrad Open-Back Print Dress – Women's, Kohl's, $47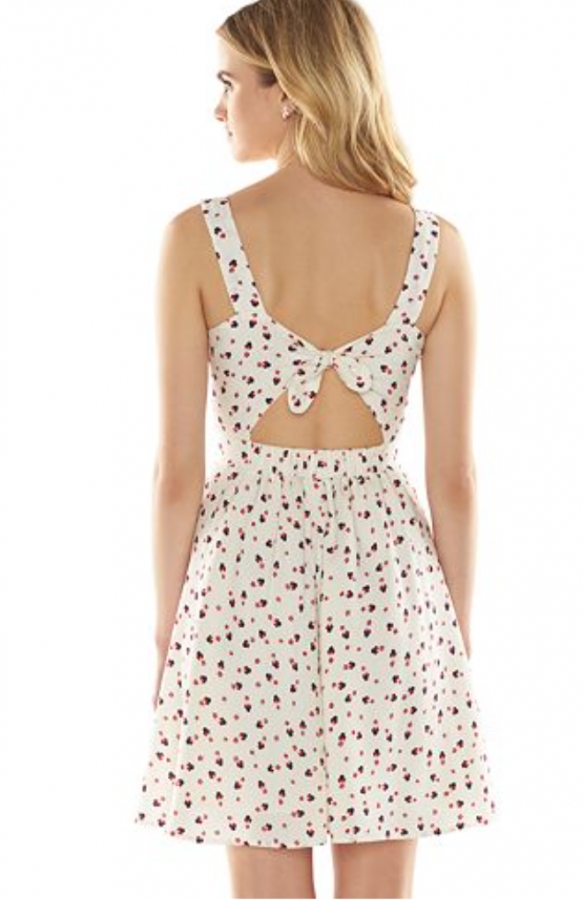 Link: http://www.kohls.com/product/prd-2078842/disneys-minnie-mouse-a-collection-by-lc-lauren-conrad-open-back-print-dress-womens.jsp
What Makes This Dress Fabulous:
The front of it has a very simple neckline and no huge details; however, the dress features a beautiful open-back with a bow tie. This keeps it modest but gives it a sweet little edge.
It is super fun with a Minnie Mouse pattern, giving you that classic All-American feel.
This dress has awesome vintage elements, scoring you mega style points.
Boho Bell Sleeve Dress, Hollister, $39.95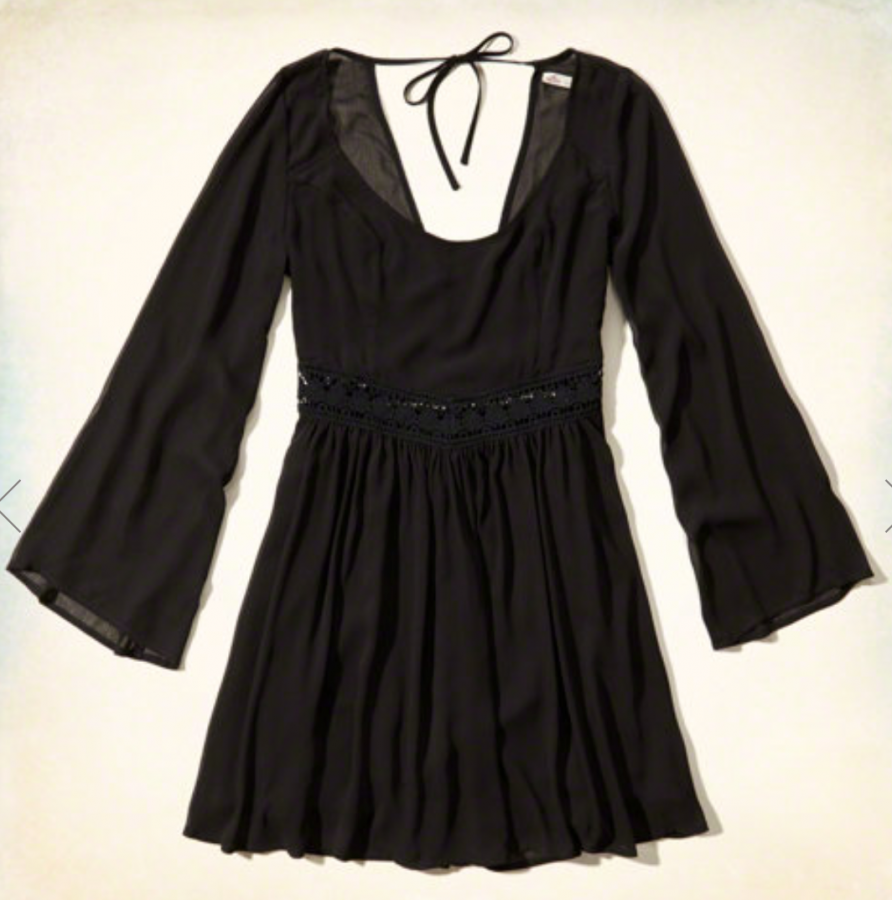 Link: http://www.hollisterco.com/shop/us/girls-skater-dresses/boho-bell-sleeve-dress-4644104
What Makes This Dress Fabulous:
Because of the long sleeves, you would assume that this dress would not be effective in keeping you cool. Think again. The dress is made out of super lightweight chiffon material, making it light as a feather. Also, because the fabric is sheer, it is totally breathable.
The back of this dress is to die for. It is an open, v-neck back, giving you a little extra attitude.
Its bohemian shape is unique and ultra-trendy,
Leave a Comment