Give Me Liberty!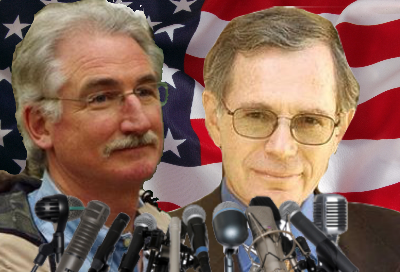 Dreams of hundreds of Pentucket students were shattered when Republican candidates Ted Cruz and John Kasich suspended their campaigns. These suspensions will lead to a chain of events that will make their worst nightmare come true:
As Sue Sylvester would say, "This is a travesty of international proportions." A Trump presidency would undoubtedly change the course of the world's history forever.
As a World Class institution, it is our civic responsibility to fight the racist, bigot, "man-baby", and egomaniac Mr. Trump is known for being.
But what will Pentucket do? All we have in our back pocket is a rundown school building and a bunch of textbooks that were published before our parents were born.
Luckily, Mr. Michael Stevens has answered our call for a hero that Pentucket can rally behind.
Taking the vice presidential role in acclaimed historian Eric Foner's campaign, Stevens has made great strides in fighting the oncoming "Trump Tide." He has held numerous debates, paideias, and debeias since announcing his addition to the Foner campaign.
The following image was taken at Foner and Steven's joint press conference on May 6th, 2016, officially adding Stevens to the Foner namesake.
The campaign also opened its first official office headquarters on Pentucket's very own campus, right in the history department office. Speculations are circulating that a satellite office will be opening in the near future at Columbia University, Foner's home base.
The announcement of this campaign comes as a surprise to most; but a pleasant surprise.
One of Stevens' students, Junior Julia Wyner, said "I think that would be the greatest presidency this country has ever seen" and that she would "feel in good hands."
Another Junior, Sterling Seymour, concurred with Wyner's statements and added that a Foner/Stevens presidency would "make me feel protected." In this day and age, national security is of the utmost importance.
Latin Scholar and fellow educator at Pentucket Mrs. Leanne Villani said that "I would be really proud for Pentucket" and "Danny don't tweet this."
The most enthusiastic Foner/Stevens supporter was Junior and AP US History student Natalie Davis who said, "Honestly I think if Mr. Stevens was our president, our country would be running very smoothly. He's very smart, he's a good guy. He runs the history department, so how hard could running the country be?"
Davis also keenly pointed out that "Foner is clearly a legend. He knows so much about history I'm sure he can apply to to the present."
Disclaimer: Not all Pentucket students share the views of Donald Trump depicted in this article.
Leave a Comment