Which Shows to Watch on Netflix According to PRHS Students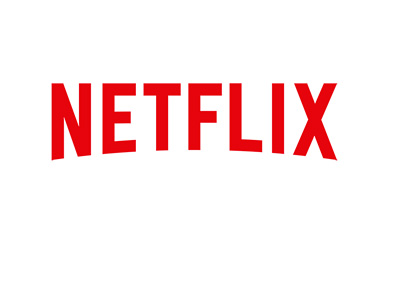 Do you ever finish a show that was really good and not know what to watch next? Or maybe you recently subscribed to Netflix and do not know where to start.
Well look no further because the Pentucket Regional High School students have some recommendations for you.  
The shows mentioned by the classes of PRHS have been separated into two categories: comedies and dramas.
If you are looking for a good laugh, these are the top ten comedies among your peers:
Always Sunny in Philadelphia
Senior Jon Holewinski had lots to say about these popular comedies.
His comments about The Office, Parks and Recreation, and Always Sunny in Philadelphia give some insight as to how he feels about them.
Holewinski stated, "[The Office] is the GOAT (Greatest of All Time)."
He said that Parks and Recreation is "slept on," meaning it does not get the recognition it deserves.
Lastly, he said that Always Sunny in Philadelphia is "amazing" and "the perfect mix between sick and twisted comedy throughout."
Fellow senior Beebe Jackson had a few words to say about the show Friends.
She said, "[Friends] is literally the best show ever. It is the perfect mix of comedy and 'pulling at the heartstrings.'"
Finally, placed at the top of the leaderboard, is How I Met Your Mother and sophomore Liza Russell had a few words to say about it.
Russell said, "It's so good! The characters are really interesting and different, but in a good way.  Every episode is really funny, but the underlying plot is also interesting."
So, if you believe you should consider these recommendations, do not hesitate to check them out!
However, if you are more in the mood for a good drama, here are the top five:
Sophomores Melina Demokritou and Elise Linnehan shared their thoughts about the show One Tree Hill.
Linnehan said, "[One Tree Hill] is a good show that is very dramatic.  It can make you emotionally distraught due to the large amounts of traumatic events, but it is a good show."
Linnehan also added that the show incorporates basketball into the show, which she enjoys.
Demokritou agrees with her fellow classmate and also added, "There is a lot of basic drama that you find in teen life TV shows, but there is also a lot of things that make One Tree Hill different.  For instance, you see the characters at their worst and best and you see them mature a lot more as the show goes on."
Central Catholic High School Freshman Katie Dobson gave her opinion on the drama Lost.  She said, "Lost is very action packed and raises lots of questions that make the show interesting to watch."
Lastly, Grey's Anatomy.  Now, this is a show that has spread across the school as a frequent point in discussion.  
Sophomore Sarah Kern was kind enough to give a recommendation and said, "It is very dramatic and filled with frightening and insane events, yet it is still one of the most captivating television shows I have ever watched. So yes, I would recommend it."
So, if you find yourself ever wondering what TV shows are out there for your entertainment, ask your classmates and friends because they just might recommend something you'll like.
Leave a Comment