Senior Feature: Sage Seymour
Sage Seymour has been a hardworking student and a great member of the Pentucket community throughout her high school career. She is always involved in Pentucket happenings and never fails to put a smile on someone's face.
In all her four years of high school, Sage has been on the soccer team. She was a captain her senior year and led the team the farthest they have gone in tournament in years. Sage also ran outdoor track as a freshman, sophomore, and senior. She picked up tennis during her junior year too. 
Sage has also been an important member of Pentucket's theatre group. She was a dancer in Damn Yankees as a freshman, the narrator and a featured singer in Back to the 80s as a sophomore, the lead role in Sister Act,  and played the Tin Man in The Wiz during her senior year.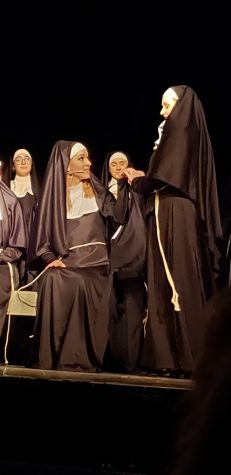 It is undecided what college Sage will be attending in the fall, but she is going to be studying biomedical engineering.
Once she graduates, Sage will miss the wonderful staff and teachers that she was able to make great connections with over the years. She will always remember English Language with Dr. Ruland, U.S. History with Mr. Stevens, Physics with Mr. Langlois, Biology with Mrs. Endyke, and so many others.
Sage worked as waitstaff for Winwood Caterers. She also organized volunteers for the Special Olympics Unified Track Meet each Spring and was a Peer Mentor as an upperclassman. Sage also started a community service group at the school called Peer Corrections.
Sage has worked extremely hard throughout her entire career at Pentucket, rightfully earning her title as Valedictorian of the Class of 2020.