What Motivates Students to Do Their Work in Classes?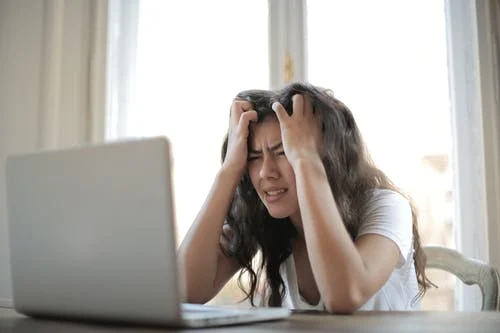 During the strange period of time that we find ourselves in today, students have been taken away from the normality of learning and have been introduced to something completely new: remote learning. While students are home three out of the five days of the week, they also come into school for the two days that they were not remote and attend an in-person class like they normally would. This is, of course, only for the hybrid students and does not apply to everyone. Some students are fully remote, while others attend school all five days in order to make sure they get all the help that they need. While all of this sounds fun and engaging, students have lost their sense of motivation towards schoolwork and slowly let themselves slip away from their goals. 
Max MacDonald, a sophomore at Pentucket Regional High School, shared that his view of the hybrid learning experience was just not working for anyone and maintaining solid grades has been so much harder than it used to be. "Being without a teacher in front of you while having to do assignments is sometimes really hard, and a lot of the time I find myself letting my work slip away from me while I do other things during my remote days," said MacDonald.
Having no structure or schedule for some students makes it impossible for them to get all their work done during the day, and therefore leaves them receiving zero after zero on their remote assignments. "I can usually stay on top of my work, but I know a lot of people who just cannot handle online school," said Macdonald. Although there is no way around it amidst a pandemic, online learning is definitely a disadvantage to students trying to learn new topics while also trying to keep up with their grades. As much as teachers try, learning from a computer just does not make the cut when it comes to a student's education.
Although there are many obstacles that might interfere with hybrid learning, when it comes time for students to physically come into school, there seems to be a drive to get work done and not slack around. Lauren Arnold, a high honors student at Pentucket, says, "When I come to school, I try to get as much work done as possible while also learning the most I can when I have a teacher in front of me to answer all of my questions." Coming into school is now a special privilege for students that is not taken for granted. 
Students try to understand new concepts that teachers post online so that they are able to do their work with no help from the teacher. However, students cannot always teach themselves. "Whenever we start a new unit in algebra, I always have a couple of questions that do not get answered until I am face to face with my teacher or some of my classmates in school," says Sophomore Alex Robertson. "Even though remote learning is hard and really challenging, it really teaches me to value the time I spend in class and I end up really appreciating my teachers whenever I have a question to ask."
The pandemic has proven to really push students to appreciate their time in the classroom and get their work done when given the time and structure by the teachers. Having a set schedule with adults monitoring the class is what students need, and is therefore why students have been thriving when they are physically in the classroom. 
Although grades might be a little low right now, most think as everyone comes back to school full time there is going to be a rise in grade averages as well as an understanding of the subjects being taught.
As a result of the distinct learning styles of this school year, the amount of effort being put into students' studies and academics is far from what it used to be. As a consequence, there has been a gradual decrease in grade percentages from all students, especially student-athletes who don't have as much time to get their work done on remote days. However, it has also been made apparent that physically being in a classroom makes a huge difference in a learning experience, positively affecting those who are struggling the most with remote learning. Teachers can conclude that there is nothing that can beat being in a classroom and that the best learning is done through being in school.