JOIN THE WRESTLING TEAM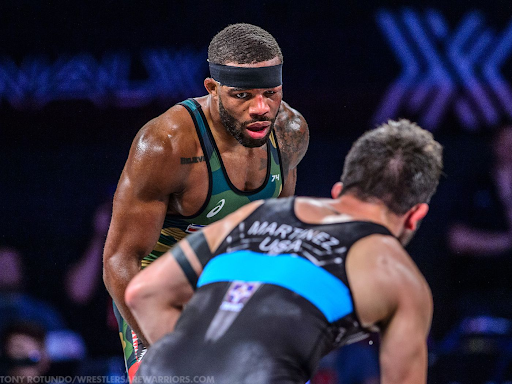 Sign-ups for the Pentucket Wrestling Team are now open. Click here to sign up. 
The wrestling team is looking for more guys and girls regardless of experience. In Massachusetts, wrestling is coed. This means that it is not a male-only sport- men and women of the same weight class can compete against each other. Wrestling is one of the few sports where anyone can compete, due to weight classes. The short kid can compete. The slow kid can compete. How many short, slow kids are on a high school basketball team? How many 110-pound kids are on the football team? Wrestling doesn't discriminate due to size or speed. With 14 weight classes at the high school level, anyone can wrestle and be successful.
Being an individual sport in nature, you learn to rely on yourself. No great wrestler can do it without their teammates, you need them to be successful. However, when it comes to competition, it is you and that other person. You learn a lot in those situations. Beating a tough opponent is exhilarating, and losing can be devastating. Those six minutes (the length of a high school wrestling match) ultimately teach you how to rely on yourself. You have coaches and teammates supporting you from the bench, but on the mat, it is you and only you. 
Important Information
Weight classes are an important thing in wrestling, they're what keep the sport fair. The 14 weight classes are 106 (pounds), 113, 120, 126, 132, 138, 145, 152, 160, 170, 182, 195, 220 and 285. You do not have to weigh in at that exact number to wrestle. These weight classes are a range. For example, the weight class "152" consists of anyone who weighs greater than 145lbs and less than 152lbs. 
There can be multiple wrestlers in the same weight class. For example, if you have a wrestler who weighs 128lbs and a wrestler who weighs 130lbs on the same team they will both wrestle "132." However only one of them will wrestle on varsity. The two will wrestle the day before a competition to determine who this will be, and the winner competes on varsity. 
Once again if you are interested click here to sign up.