Pentucket Volleyball
School Sports
After school activities; there are so many to choose from. We have clubs, team sports, performing arts, creative arts… the list goes on. In our school, more than half the students participate in a sport. They play basketball, soccer, field hockey, lacrosse, cheer, track, football, and volleyball. School sport pursuits help bring kids together to form good bonds with one another. This is especially evident when teamwork is involved. 
My Experience With Sports
I wouldn't necessarily say I'm an intense athlete, but I will, from time to time, sign up for a team sport. All throughout my childhood, each year was a different sport. When I was young, I did ballet, tap, hip hop, and then finished it off with irish step. I then realized that maybe dance wasn't my strength. I then tried softball. Softball was a big part of my childhood. I played on the Merrimac team with kids from my elementary school. I wasn't an amazing player, but it was the most fun and exciting part of my childhood. This year, although I have been thinking about taking a break from sports, I wanted to try to be more involved with the Pentucket team sports.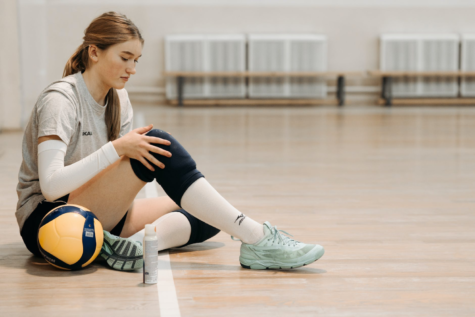 Volleyball
I learned from last year that Pentucket High School had a volleyball team. In my freshman year, I thought it sounded fun to play, but never actually joined the team, till now. This year, the teams were separated between jv1, jv2, and varsity. It's been awhile since I've actually got motivated to play a sport so it took me some time to adjust. The first practice, I felt so overwhelmed that I actually fell to the floor. I'm pretty sure it was due to not drinking enough water, but still, I realized I not only need to drink enough water before practice, but I have to get fit.
Practice was pretty good from then on. I liked my teammates and coaches. I especially liked being allowed to play music during the practices and games.  Learning the whereabouts first thing left me with many questions. It took me some time to adjust to the positions, especially serving. Serving was one of the hardest things I had to accomplish. I couldn't trust myself at the games. When I was up to serve, I always had to underhand. But then I noticed that the girls on the opposite team would do the same thing, so I didn't feel al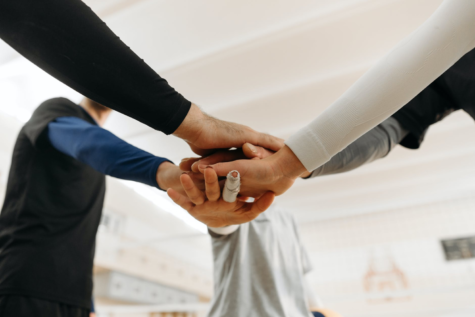 one. Although I messed up many times in practices and games, I learned from it and moved on. 
Student Interview
Being on a team for a couple months will lead you to making new friends. Although I've known this person for quite some time, we've formed a much closer bond when we both started volleyball. Their name will be kept anonymous for this interview. I gave them 10 questions to answer, mainly about the topic of volleyball. Question one (Me) How long have you been playing volleyball? 
(Anonymous) "I have officially been playing volleyball for two years." Question two (Me) What do you think was the best part of playing this year?
 (Anonymous) "I think the best part about playing this year was that I got to improve a lot, and actually feel like I was participating on the team and becoming close with people." Question three (Me) Is there any position you consider your favorite? (Anonymous) "I would say my favorite position is the outside hitter, but I also really enjoy playing right-side and middle hitter." Question four (Me) What is your least favorite position when playing volleyball? (Anonymous) "I would say my least favorite position in volleyball would be setter. Though I enjoy it, I am not good enough to play it. I am also not a big fan of defense only because I enjoy attacking." Question five (Me) What are some things you have learned over the years about volleyball? (Anonymous)  "Ive learned alot from playing volleyball, from so many different coaches. The most important thing I've learned is keeping my energy up, even if we are losing, because If they start moping about losing a set that isn't even over, then we have no chance at winning. But if we keep our energy up, we still have a chance." Question six (Me) Why did you choose volleyball out of every other sport? (Anonymous) "I chose to play this sport because I have always been interested in it." Question seven (Me) What did you like about the uniforms this year? (Anonymous) "I really liked how they were long sleeved." Question eight (Me) What are some necessities you have to bring to a game or practice? (Anonymous) "You should definitely bring tons of water, knee pads, sneakers, a volleyball bag, and a small snack to eat before practice." Question nine (Me) What is some advice you'd give to students who want to play volleyball? (Anonymous) "If you want to start playing volleyball, a good starter is to watch videos of how to play it or practice outside."
Ending
Playing a new sport can either be overwhelming or fun. Trying something new can help you learn new things about yourself. Doing something out of your comfort zone can help reveal new things about yourself, and help grow as a person. Overall, the sport was very enjoyable. Making new friends was definitely the best part about playing volleyball. Everyone was there for eachother and could trust one another.