Emma Lopata: Captain On and Off the Field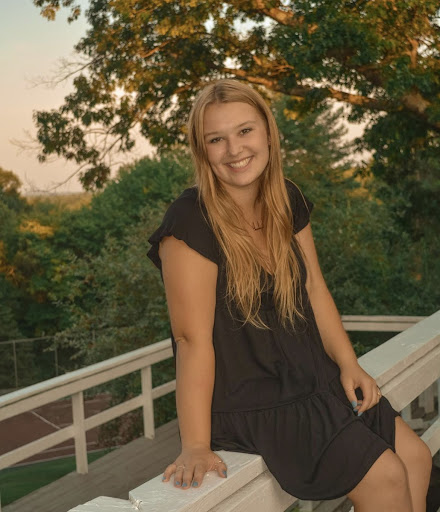 When you think of a captain, you think of a leader.  Someone who has drive, passion, responsibility, and skill. Emma Lopata, a three-sport captain, has all of these qualities. 
Whether it's cross country, basketball, or softball, Emma has strong talent and leadership skills across the board. While she is very skilled in all three of these sports, that is not necessarily what being a captain is about. One must lead the team by setting positive examples and taking on a lot of responsibility.
But here's the catch. While many team captains lead their team for a season, once the season is over they get to take a step back and relax a little bit. However, for Emma, this is not the case. When one season ends, another begins soon after.  This doesn't allow much time to take a breath.  
Pentucket softball coach Julie Freitas even states that "she is a natural leader who so many girls look up to. Very coachable and it is great to have her as a part of our team. We will miss her next year."
Demonstrating these wonderful qualities is not the only thing that makes Emma such a good captain, it's also her welcoming personality that makes other athletes on the team feel as though they are good enough and that they belong.  
"Being a three-sport captain is definitely one of the most challenging but most rewarding things I've ever experienced.  It's crazy how many people have so much faith in me, not only as an athlete but as a person as well.  It's heartwarming really, that I've touched so many other people's lives."  Says Emma Lopata, the three-sport captain herself.
She also is a very humble leader and understands that being a captain is not just for the title and bragging rights. She states that " Being a leader to me has nothing to do with the label 'captain'. I really think that anyone and everyone can be a leader if they care enough about not only the sport but the people around them as well."
The stress of school work, athletic performance, and athletic leadership can become a lot to handle sometimes. When asked about this stressful topic, Emma claims that "[She thinks it's] so important to understand that you can really accomplish anything you set your mind to."
If you can't tell by now, Emma Lopata puts her heart and soul into every single team she is on and continues to prove what it means to be a true leader and captain.