The Power and Importance of a Must-Read Book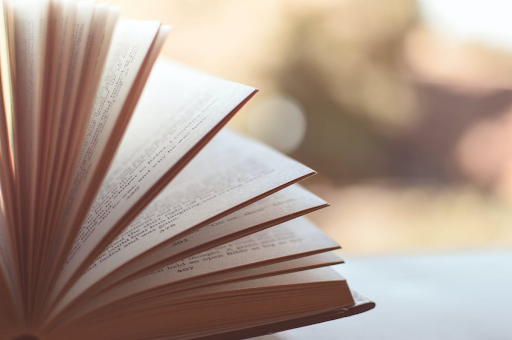 Literature possesses great power to convey significant messages and lessons.  It Ends with Us by Colleen Hoover is a prime example of this. It is a must-read, especially for young females. 
This book is highly recommended and indubitably popular. Even if people have negative things to say about the writing and storyline of the book, the message is undisputedly important. 
A sequel to this novel dropped on October 18th, 2022; It Starts with Us. I personally preordered the book and am so excited for the emotional roller coaster this story will take me on.  
About the Book
It Ends with Us tells the story of a young girl who moves to Boston. She is moving away from her hometown where her abusive father had just died. Her name is Lily Bloom and she dreams of owning a florist business.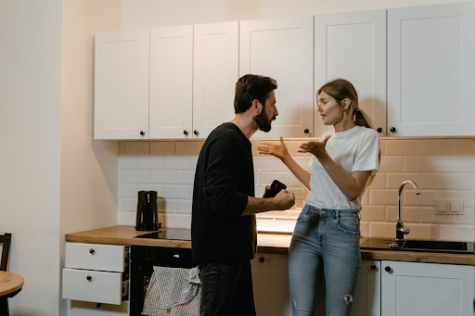 She meets a guy who captures all her attention. Coincidentally she becomes best friends with his sister. This man is a neurosurgeon who wants no part in a relationship. Their feelings for each other become undeniable.  Their love story is followed. 
After many ups and downs, everything seems to be falling into place. They are happy, and their families are happy. They get married and everything is just so perfect. Most readers are now convinced that this is the perfect relationship and have also fallen in love with Lily's husband, Ryle. 
Until suddenly things change. Small fights turn into big things. He is unable to control his anger and takes it out on her. Lily Bloom goes from being in a perfect marriage to being a victim of domestic violence. 
Readers are left shocked. Personally, I felt the betrayal and utter heartbreak through the words on the page. 
Why Is This Book So Good?
This book is entertaining. The story pulls you in the minute it starts. I was enchanted by the story the minute I picked it up. It is a romance novel with so many other elements that make it a good read for anyone. 
The story follows the love story of the main character. Who doesn't love reading a heart-throbbing love story? But there is still so much more to the story. Lily is also trying to adjust to a new life away from home. She is living on her own in a brand-new city.  She also is trying to start a business revolving around something she is truly passionate about, flowers. 
Her first love from her childhood also plays a role in the novel. There are often flashbacks of her childhood and her falling in love with the homeless boy next door, Atlas. This is often done in letter fashion. Lily constantly journaled her thoughts by composing letters to the celebrity Ellen Degeneres. This is very interesting and creates an even more engaging story. 
I thoroughly enjoyed the story and most readers share this sense of enjoyment. 
Senior Kaileigh Moriarty shares her experiences with the book, "I am not a big reader and often struggle to get through a whole book, but this book had me hooked. I loved every page and every minute of reading it."  
The book is a 10/10. It is thoroughly entertaining and engaging. It discusses heavy topics for people who like reading that type of thing. There also are some light topics to help the book become an easy read. 
The Undeniably Important Lesson 
The violence seemed to come out of nowhere. Hoover makes the audience fall in love with their relationship and Ryle himself. Readers are left shocked when he reveals his true colors. The adored Ryle turns out to be an abuser. The book tells a story that leaves readers conflicted.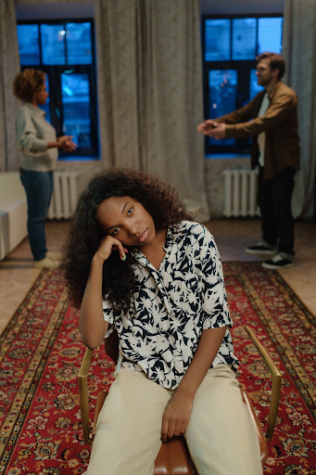 As mentioned, domestic violence is the central part of this story. The main character experiences this in her marriage and she also grew up watching it. Lily grew up in an abusive household. As a child she watched her mother get abused by her father. Her mother did not leave. She hated that her own mother did not have the strength to give herself and her daughter a better life. Instead, she was stuck in an abusive relationship. Lily always promised herself that she would never put herself or her children in that position. She would have the strength to leave and realize that love should never involve violence. 
Moriarty claims "This book portrays what truly happens in abusive relationships. It gives insight into the true pain that domestic violence brings to a person." 
It is so easy to question women who stay with abusive men. To claim that it is simple and easy to just leave. This book offers insight into the true mental manipulation that domestic violence brings. Readers can see how difficult it is for women to leave these monsters. They are gaslighted into believing that their behavior is forgivable. 
Even some readers believe that Lily and Ryle are in love. That he loves her and just made a mistake. Some people see it initially as a forgivable mistake. They are hoping the book can still get a fairy tale ending. This, however, has no truth in it. Lily deserves so much better than violence, any woman deserves so much better. The book portrays this to young women: the idea that love should never be violent and that they are more than what the abuser makes them feel.   
Parent Kerry Sylvanowicz shares her insight on this book's heavy lessons: "I truly believe every female, especially teenage girl, should read this book. It really helps them understand abuse and that it is never their fault." 
This book truly helps people grasp the full trauma of domestic violence. Every young female should read this book. It displays utter strength and self-perseverance. It teaches readers that everyone is worthy and no one should have to tolerate violence and abuse.