Poppin' off for Playoffs: Pentucket Girls Soccer's top 5 Games of the Season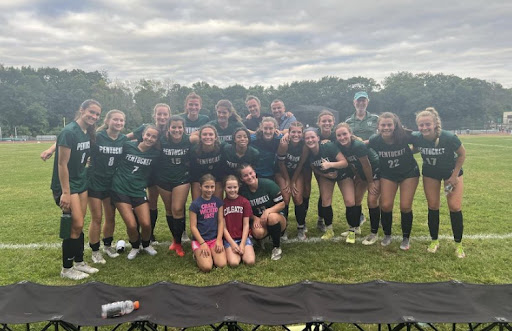 With playoffs right around the corner, the Pentucket girl's soccer team does not back down. After the disappointing loss against their rivals, Newburyport, during the ALS cup, and a 3-1 loss against North Reading for their final game of the season, you would expect all motivation to be lost. Not for this group of Panthers though. They are coming in hot, and anyone that stands in their way has it coming, literally. 
The Pentucket girl's soccer team has completed the season with a 12-2-2 record, and, being Newburyport's only loss (16-1), leaves the team feeling satisfied with their regular season record. However, now that the playoffs have arrived, Pentucket is focused on taking it one game at a time and they're well aware that it's a one-game season. As Coach Casey likes to state before each game: "This is a crucial game, guys!"     
This is certainly true in the MIAA tournament. 
Since the start of the school year, the team has been striving to win each game. As they continue to push harder, not just as a team but also as individuals, they make sure to play every game like it's their last. 
Below is a recap of their best games of the season. 
Number 1 – Newburyport 
For the second game of the season, Pencuket played Newburyport. Of course, at first thought, the butterflies kicked in. However, as soon as they stepped onto their home field, they were locked in. Maybe it was the grass, maybe it was the Panthers, but Pentucket concluded the game with a 2-0 win from finishes by both Junior Jamie Dahlgard and Sophomore Sydney Trout.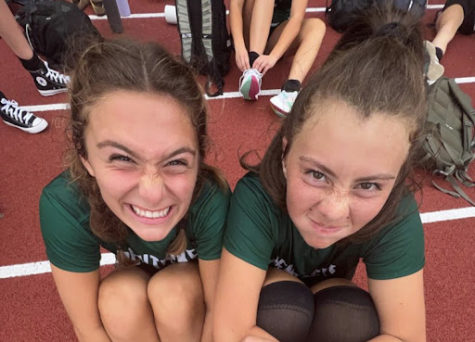 Number 2 – Rockport  
As the team approached the ninth game of the season, Pentucket showed no signs of slowing down. With an 8-0 win against Rockport, the team, especially the seniors, were jumping up and down in joy. Nothing beats a win at the home field, especially when it is Senior Night. There were four goal scorers in total – Senior Sabrina Cambell, Senior Riley Bucco,  Jamie Dalgard, and Sophomore Wynter Smith.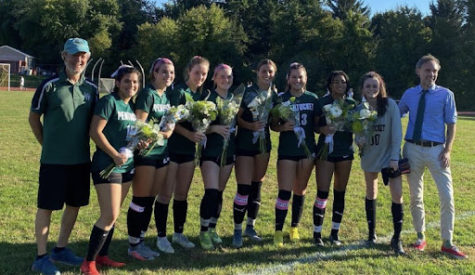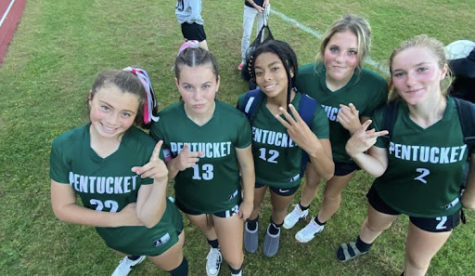 Number 3 – Hamilton Wenham 
Although it was a tight game, Pentucket left it all out on Hamilton Wenham's field for the last 30 minutes of the game. Though they were losing in the first half, Dalgard made sure to come in and score a game-tying goal. And, if that wasn't enough, Bucco scored a jaw-dropping, left-footed goal in the last two minutes of the game, cementing a 2-1 win for Pentucket. The team, 8-0-2 at the time, continued to advance from there.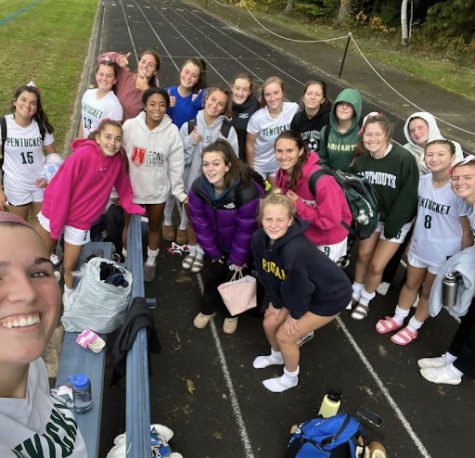 Number 4 – Triton 
Even after the ALS Cup loss (0-3), Pentucket made sure to get payback on the next team they played; unfortunately, for Triton, this didn't end well. With two goals scored by Senior Bethany Cloutier, two by Sabrina Cambell, and one by Jamie Delgard and Freshman Grace Sudbay, totaling six, you could say they got payback alright. Keeping Triton to only one goal, the game concluded with a 6-1 win for Pentucket. The girls never fail to impress, and sometimes even scare, their opponents.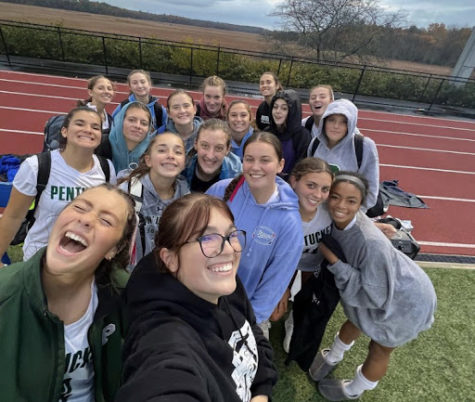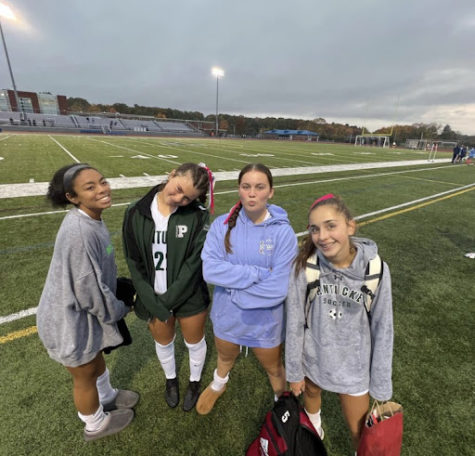 Number 5 – Amesbury 
If the 6-1 win against Triton wasn't enough, Pentucket made sure to make that clear. Winning 10-0 against Amsbury, the team moved to an 11-1-2 record. Sabrina Cambell (4), Junior Meaghan Grenham (3), Sydney Trout (2), and Bethany Cloutier (1) all tried and succeeded in finding the back of the net. And, if that could get any better, the team got a huge shoutout on the front page of Daily News on October 23rd.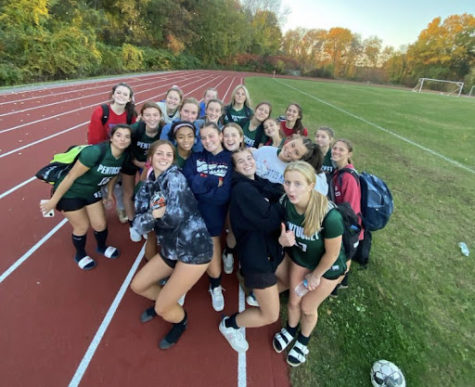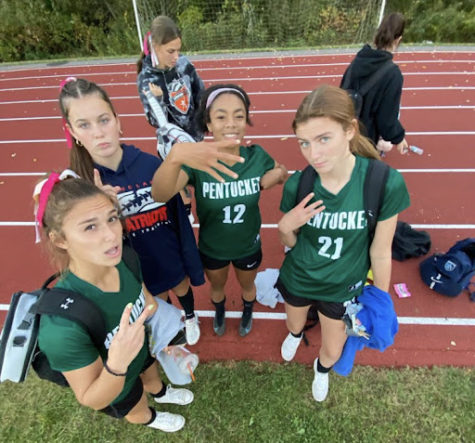 The Pentucket Girls Soccer team is heading into playoffs soon. Working hard every day to succeed, the girls stay determined with their heads held high. It's not easy to play against this team, and Coach Casey and Coach Elardo have done a great job guiding the team in the right direction. Pentucket, entering No. 13 in the MIAA rankings, is looking forward to playing in the high-stakes, high-drama, games. 
Below is a link to the tournament bracket. 
http://miaa.statebrackets.com/tmenu.cfm?tid=6860