The Wolf of Wall Street: Film Review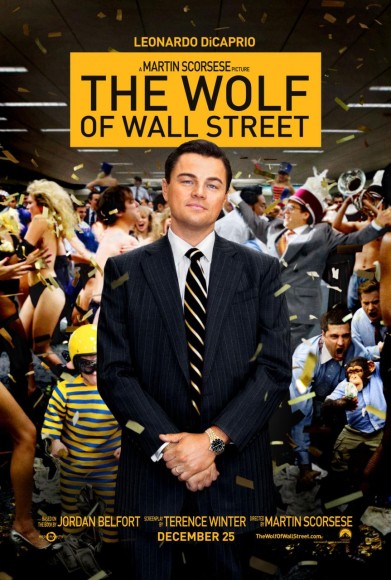 The Wolf of Wall Street is a 2013 film directed by Martin Scorsese, based on Jordan Belfort's memoir of the same name. Jordan Belfort, a young stock broker, moves quickly from worthless stocks to buying stocks worth millions of dollars. Excess money and opportunities leads Belfort to drugs, sex, and trouble. The "wolf," Belfort, and his colleagues "the wolf pack," take on Wall Street.
Many students at Pentucket Regional High School absolutely loved the film, even though the film was approximately 3 hours. Pentucket Senior, Sean Clohisy said, "It was the best movie I have ever watched, and I would recommend it to anyone." Further adding, "it's a true rated R movie; there is a lot of swearing and sex."
Pentucket Senior, Kyle McDonald also showed a lot of compassion towards the film, stating "It was my favorite film of the year by far…my favorite part is when Belfort lists off all the drugs he takes!"
Although this film will appeal to many high school and college students, many adults will believe this film may provoke provocative things, such as, drugs, vulgar language, and excessive consumption of alcohol.
Glenn Bridgewater, father of Pentucket Senior and Junior, stating that "the film was entertaining; however, it should not be viewed unless you are 17 years old…the film does show many illegal acts, which nobody should be committing at the high school age."
Leave a Comment