Buying Toys: The Holiday Financial Stress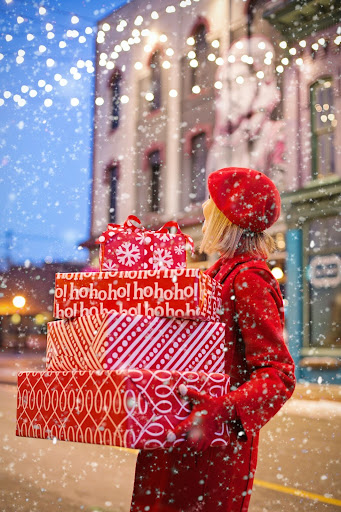 Many families are still recovering from the pandemic, and with the high inflation this year, buying gifts can be a stressful factor for many people and families this upcoming holiday season.
While many Americans are looking forward to the holiday season, many are worried because of the financial strain they will experience. According to recent findings, "Half of Americans (50%) feel that holiday gift-buying is the most financially stressful event throughout the year."
The months after the holidays can be especially stressful. It is common for families to struggle even more financially in January because of the holiday season. Many of them buy out of their means and spend too much money in order to keep their families happy. 
This year, many essential expenses have increased. This summer, gas hit a record high of $5 per gallon. Food, utilities, and more have all increased in price. 
There has been little time for families to adjust and recover. Now, with the holidays approaching, many find themselves asking "How will I afford this?" 
With more people to buy for, the larger the cost. In fact, in 2020, Americans spent $777.35 billion on holiday purchases. Also, the average spending Americans did for Christmas was $998 per person in 2021. 
It is no surprise that gifts for families are the highest expense during the holiday season, but then the costs for food, baking ingredients, and decorations to get in the holiday spirit are also a large expense. On top of already needed spending like utilities and other costs, it can add up and be very overwhelming. 
As people age, they gain better jobs and hopefully are able to pay off their debts. Therefore, it is not very surprising that those between the ages of 45 and 55 spend the most during the holiday season at $1,162 per person. They also have more family obligations, which is another reason why they spend so much. 
The age of parents has also increased. According to new information, the most recent U.S Census has found that the average age for women to give birth is now 30 years old. A new study from Human Reproduction analyzes that, since 1972, the average age to become a father has increased by 3.5 years from 27.4 years old to 31.1 years old. 
When most people are around 30 years old, they hope to be more established. However, unlike those who are older, they still have debt and many challenges. Especially for even younger parents, it can be hard during the holiday months to get everything their children need and want. Parents and other individuals can feel a lot of pressure to keep the holiday spirit.
What Can You Do To help?
Until December 14,2022, Project 351, a nonprofit organization located in Massachusetts, has partnered with Debbie's Treasure Chest, another nonprofit organization that serves the nearby communities. They are collecting toys and gifts for infants and teenagers. 
If you can help, please consider purchasing a gift from their Amazon Wishlist to help give children a gift as well as keep the holiday spirit alive.